Vancouver Mom's Film and Podcast Series: I Paint As A Mother, Ep. 7
Watch the entire As A Mother film series.
 I Paint As A Mother is the seventh episode in our As A Mother series, a collection of eight documentary short films featuring local Vancouver moms and their impact on our community.  
I Paint As A Mother features local artist Sandeep Johal. The film showcases one mother's determination to follow her dreams. It highlights an artist's quest to build a career for herself, set an example for her son, and prove that it is possible to follow your passion and live a successful "life outside the box."
Now Available as a Podcast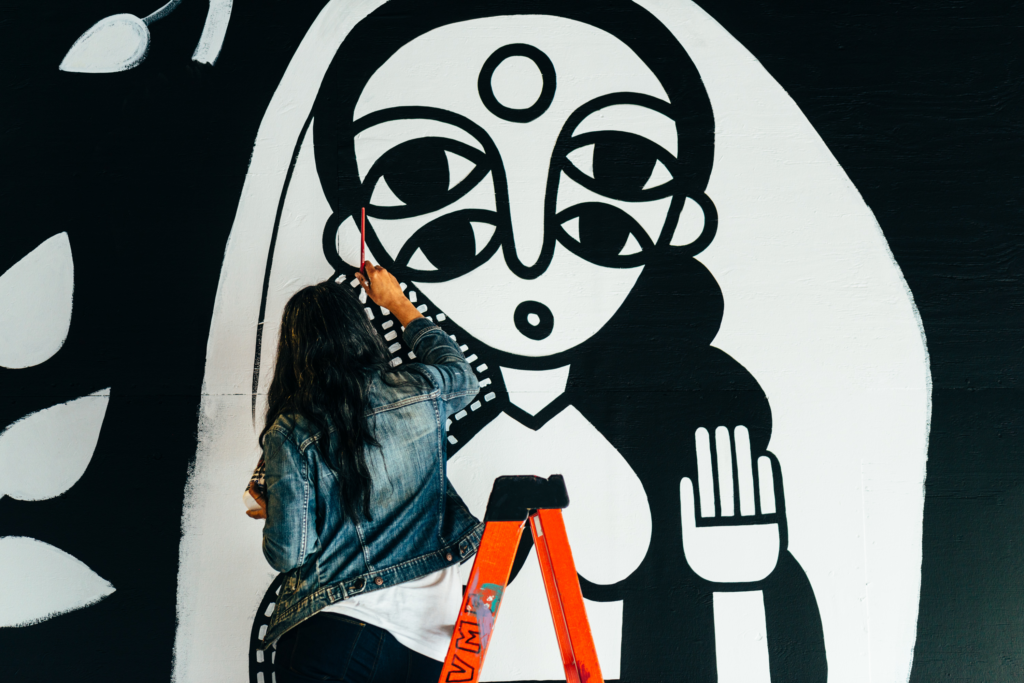 About Sandeep Johal
Sandeep Johal is a Canadian visual artist whose practice involves drawing, collage, textiles, and large-scale murals. Through her Indo-folk feminine aesthetic, she confronts themes of bleakness, despair and ugliness with their dissonant opposites: brightness, hope and beauty. Sandeep's work often centres around the stories of women, and while she highlights female suffering in its many forms, these are ultimately stories of resistance and resilience.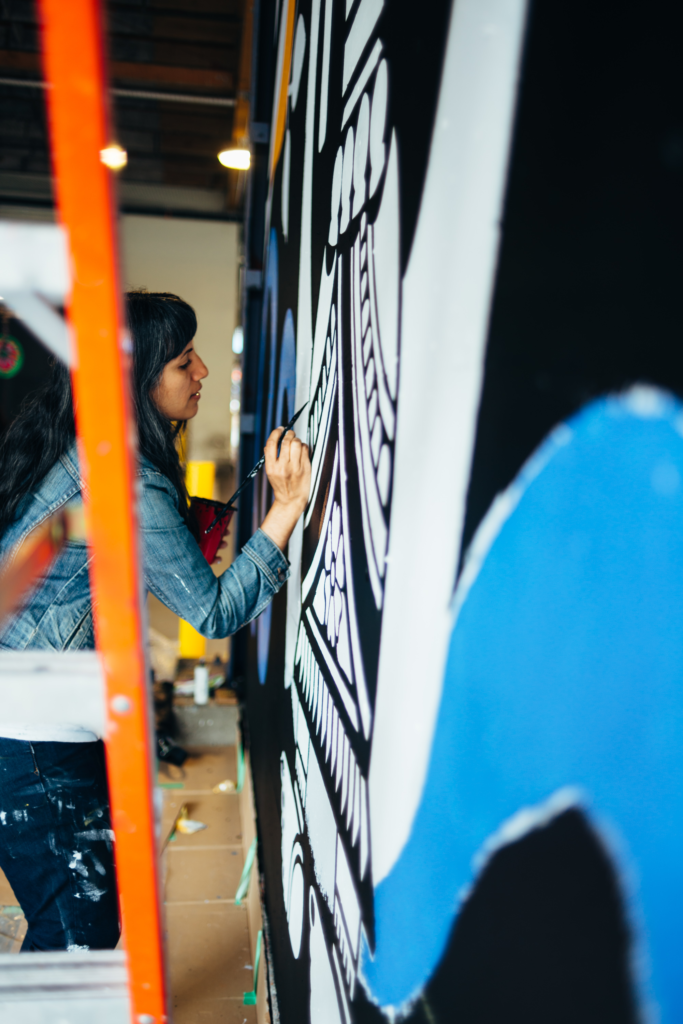 About Sandeep's Journey As An Artist
Growing up, Sandeep had no close role models in the South Asian community who earned their living in the creative arts. So, feeling pressured to do something more stable and secure, Sandeep decided to pursue biology and education degrees rather than follow her passion for creating art.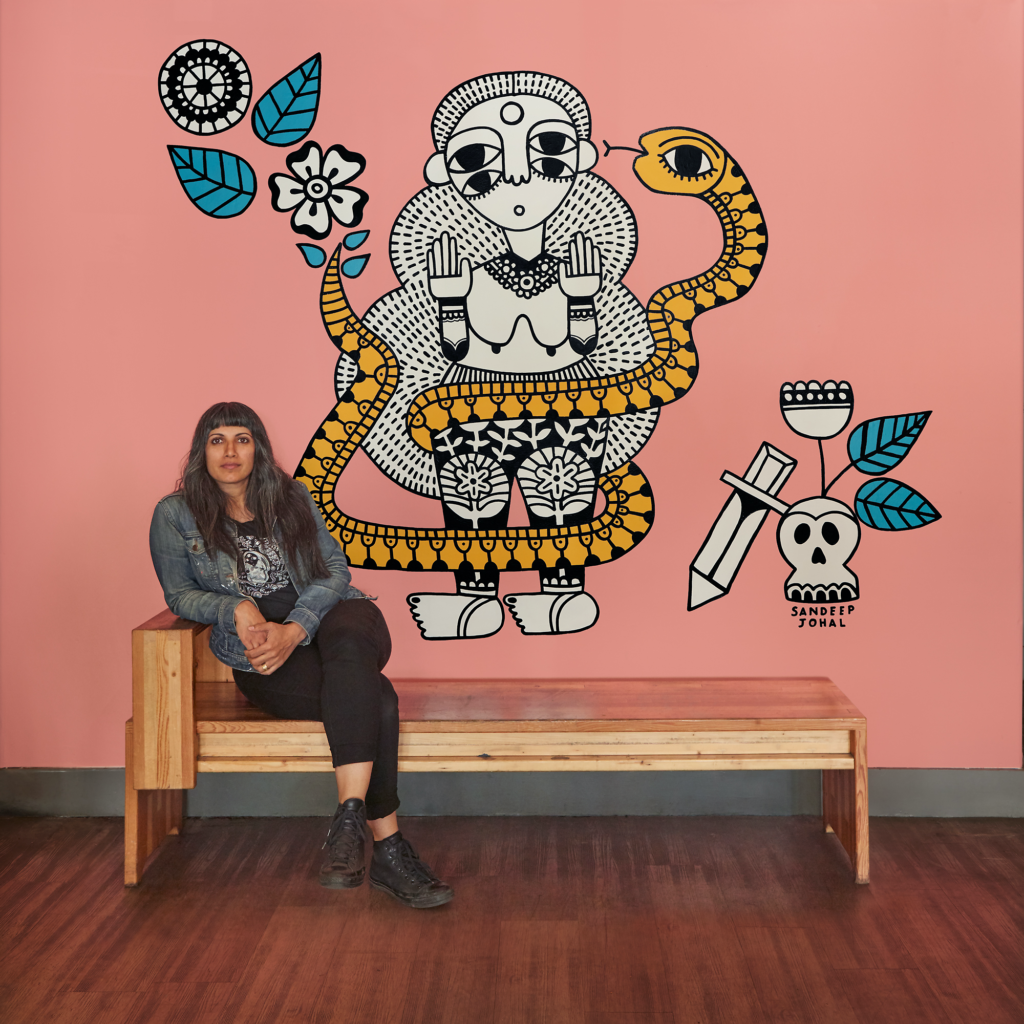 Several years into her career in teaching, Sandeep felt unfulfilled and went back to school at the age of 30 to study art.
Two years later, she set out to make art her career. But, faced with Vancouver's high cost of living, she struggled to make a profit as an artist. Reluctantly, Sandeep returned to a traditional career path.
Fast forward to the birth of her son, when following her mat leave, Sandeep decided to leave her steady career to care for their son and focus on her art. Sandeep set out to pursue her passion and is now proud to support her family through her income as an artist.
On Motherhood with Sandeep Johal
What's the greatest lesson you've learned from motherhood?
This is such a hard question to answer. I think the child you get is the child you need. My son has taught me so much about myself and has mirrored the parts of me that are still works in progress. It can feel so painful at times, but confronting myself forces me to be a better person and parent.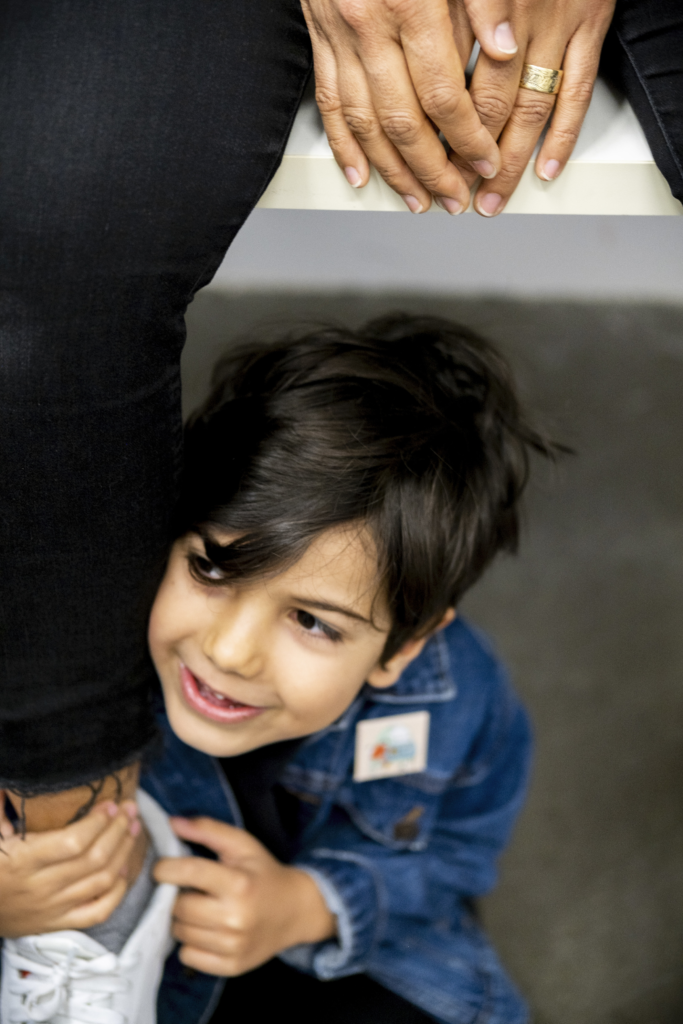 What is your legacy?
live his unique purpose. On a greater level, I hope it promotes dialogue around difficult issues and effects impactful change. 
What are the ways you take care of yourself while caring for so many others?
I don't (LOL), but there's hope for me yet. The way I've been working is unsustainable, and I'm finally beginning to prioritize rest. Recently, I've been focusing on personal goals around health and wellness. 
Final Thoughts
I Paint As A Mother is the powerful story of one mother's ability to create impact through her art while juggling motherhood, supporting her family and inspiring other young artists to follow their passion and dreams.
Never miss an episode of our As A Mother series when you subscribe to our weekly newsletter.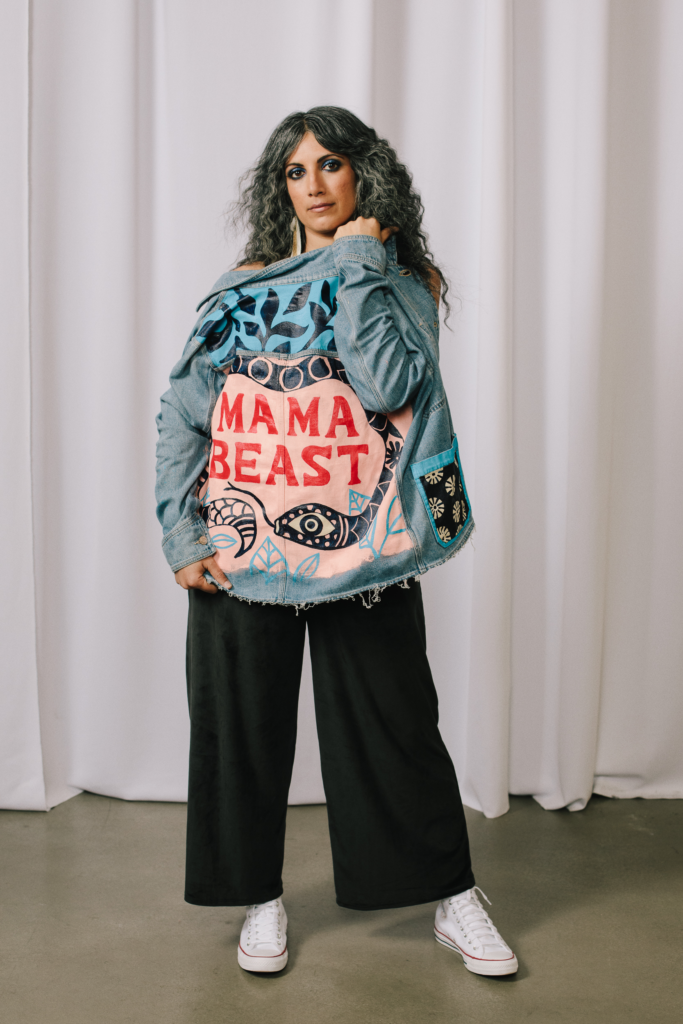 VancouverMom.ca's As A Mother is a digital short film and podcast series partially funded by a Government of Canada Heritage grant which communities through arts and heritage. Finally, All episodes and podcasts are thoughtfully filmed and produced by Kahani Pictures.
Vancouver Mom
Would you like to write for us? We welcome well-written guest submissions with a local interest slant. Share your tips, review local businesses and highlight hot trends for Vancouver moms. Get all the info on our Contributor Page!