World Read Aloud Day: VM Book Club February 2022
Photo Credit: Jenn Wint
This month brought a big first for my family, our first read-aloud novel! Today, February 2 is World Read Aloud Day, perfect! It's such a fun milestone when you can see your child painting pictures in their heads when there aren't pictures on the page. It feels like this opens a whole new world of chapter books for us, and I can't wait to dig out some of my favourites like Charlotte's Web and explore some new ones.
Our first read out loud chapter book experience
Our first read aloud chapter book involved a carnival murder sleuthing adventure with Lou and her dog Rocky. In our other books, my daughter became obsessed with splashing seals at the pier and I picked up some incredibly useful tips for my business from entrepreneur Alison Tedford. It was a varied group of books this month with something for everyone!
World Read Aloud Day
With World Read Aloud Day on the brain, what are your favourite books to read out loud? Are there any chapter books from your childhood you've read with your kids? Share your favourites with us using #VMBookClub.
VM Book Club picks for kids
What the Seal Saw
Written by: Sherry McMillan
Illustrated by: Carla Maskall
Publisher: FriesenPress
Recommended audience: 1+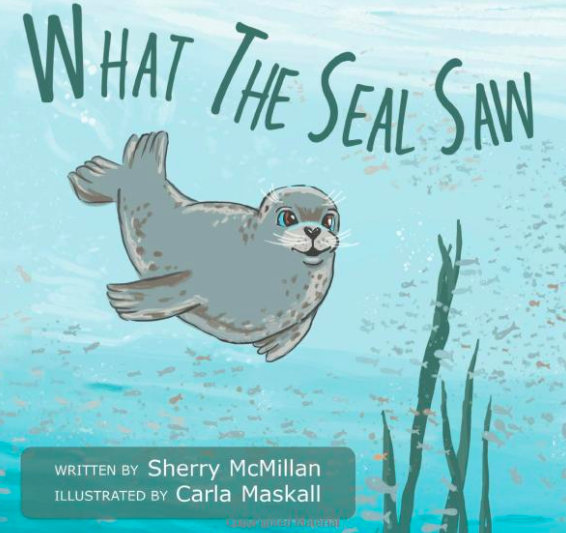 With its soft rhymes and gorgeous illustrations, this sweet story captured my 2.5-year-old daughter's heart. The illustrations are beautifully west coast, and this book makes an easy gift. The story follows a curious seal splashing and playing with crabs, starfish, rude seagulls and a whale all around the pier painted images of summer at the beach and playing in the salty sea. Within a few days my daughter was reciting the book with me which is why I love rhyming books, kids pick them up so fast and it's fun to read together.
Favorite blurb:
It sees all kinds of ducks
And hungry rude seagulls
Herons and pipers
Starlings and eagles.
Vancouver Mom Book Club For Older Kids
Lou and the Carnival Cold Case
Written by: Inga Kruse
Illustrations by: Trevor Watson
Recommended audience: 5+ for read-aloud, middle grades for independent 
Publisher: The Marketing Chair Press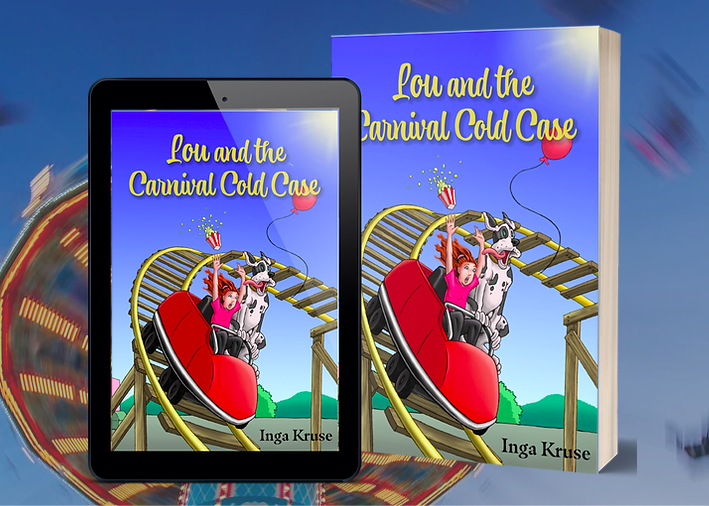 This book is the sequel to another of Lou's adventures, and the references are just enough that I can't wait to read the first one. Lou is a spunky, Nancy Drew inspired grade 11 girl. With her giant dog Rocky and her friend Oliver cheering her on, she picks up mystery clues and uncovers an unsolved mystery case at the carnival in Squamish, where the book takes place.
I loved Lou's confidence as she manages to keep her parents happy, advocating for Oliver, who's in a wheelchair and entertaining the idea of young love. She's a great example of a smart, self-assured young woman. The story feels wholesome and adventurous. There are just enough pictures to spur my five-year-old's imagination and the right amount of cliff-hangers to keep me entertained night after night. This book is sure to hold a special place in our hearts, and I look forward to the day my son can read it again to himself!
Favourite Blurb:
Her heart had been racing all day from what was written in the diary. She couldn't believe what she'd found, that had to be written by Madame Esmerelda herself. There weren't many details but from what she'd been able to make out, Lou was sure there was a plot cooking.
Find it: >> Lou and the Carnival Cold Case
VM Book Club pick for grown-ups
Chronic Profit: Building Your Small Business While Managing Persistent Pain
Written by: Alison Tedford  
Recommended audience: Grown-Ups
Publisher: SelfCounsel Press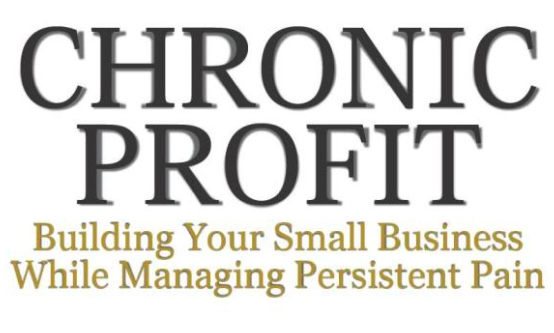 Books about business usually intimidate me. I worry the advice aimed at entrepreneurs will add to my to-list or not be practical to my small one-woman operation. That said, I know there is always room to improve so I was really pleased to read this book by author Alison Tedford, which came highly recommended. The book is written for business-owners with chronic pain. As a chronic pain sufferer herself, Alison shares what she wishes she had known when starting out. The advice and case studies throughout the book are applicable to any business person, entrepreneur or otherwise struggling with overwhelm or fear of failure. The practical tips from a variety of experts across several industries is very helpful and actionable.
Favorite blurb: 
Delegating can be such a powerful way of taking care of yourself for entrepreneurs. It takes a village to raise a child and it takes a team to build a business when you need to prioritize taking care of yourself.  
Find it: Chronic Profit
Jenn Wint
Jenn Wint is a writer, communications strategist and a public relations specialist. She is passionate about storytelling and community. Jenn lives in East Vancouver with her husband, 3yo son and 1yo daughter. You'll find them hanging around Vancouver's playgrounds, water parks, coffee shops and anywhere that bakes fresh cookies in-house!