VM Voices: Defining Motherhood
Guest post by Codi Darnell
How do you define motherhood? Mom is just a title until you give the role substance and meaning. Except we don't spend our days analyzing what is required of us – we do what is required of us. Often there is an element of survival in our daily lives and there is no need to justify our role because we are living and breathing it – we are Mom. But if you were to take a step back and, for a moment, examine what your motherhood has become, what would you see? Would you be surprised at what makes you feel validated in your role? Would you see your day-to-day survival in a new light? Could you find purpose in the monotony of motherhood? Speaking from experience, I imagine you would.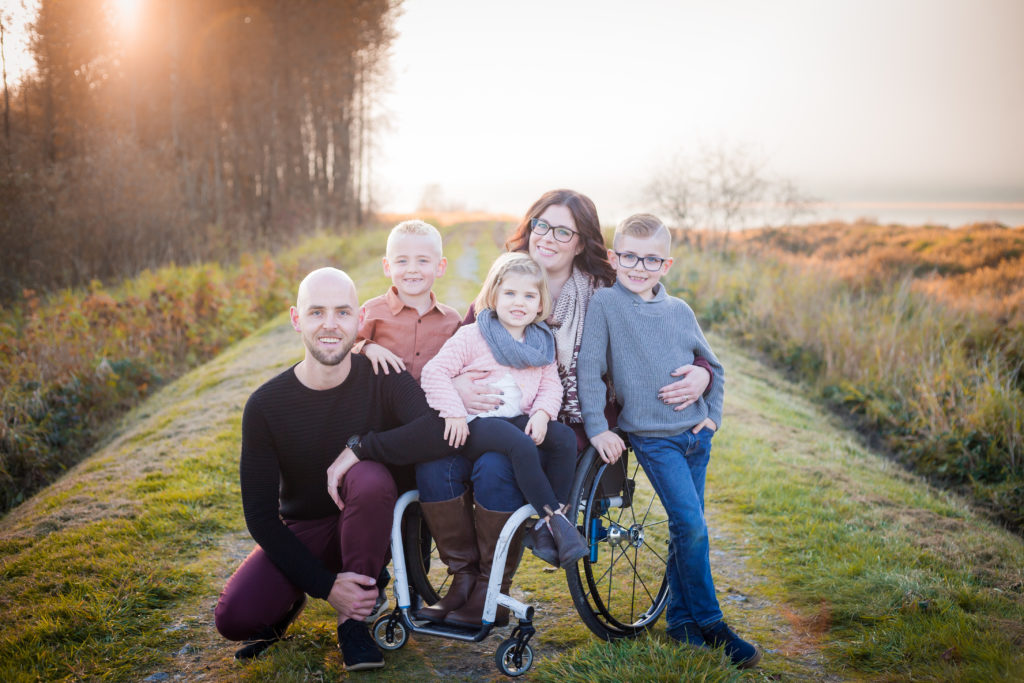 I never thought I would be faced with having to convince myself of the reasons why I am a mother. But that is exactly where I ended up – justifying and defining my motherhood. In an instant, I lost the ability to care for my children and yet, I still felt like a mother. What was harder still? They were surviving. Without me. They were getting to school and being fed, snuggled, bathed and loved. I was forced to look at my role under a microscope and ask myself a very difficult question – what makes me mom and why is my role significant?
Have you read?
VM Mom to Follow: Codi Darnell
Before I had children, I had one big idea about motherhood and that was, a mother is the epitome of comfort to her children. I knew I would feel like a mom when I was the person my children reached for, ran to and looked for in a crowd. But what I learned through parenting and, ultimately, my accident, is that the title of Mom guarantees you none of this. What builds this relationship is the needs you meet, the trust you build and the time you put in with them.
Our children's dependence on us changes with every stage. We don't think about how meeting our children's needs during any given day solidifies their trust in us. We feed, clothe, bathe, discipline, read, laugh, problem solve, calm fears, dry tears and drive every which way around town and back again because that's what moms do. And it's exhausting. But when my boys at 4 and 6 years old (who were being well taken care of) came to my hospital room and just wanted to be with me …
I knew the hours spent fulfilling needs had given substance and meaning to my title and that all of the work it would take to get back to mom life would be worth it in order to continue to be the one they reach for, run to and look for in a crowd.
I encourage you to define what motherhood means to you. Mom is just a title but the role behind it is full of potential and we only get one chance to fulfill it in a way that is unique to us. It isn't easy and we all make mistakes. But if we can prioritize the things we want to see come out of our motherhood, we stand a better chance of looking back without regret on the years we will hold closest to our hearts.
Guest post by Codi Darnell, a mom of three and the creative mind behind Help Codi Heal. She was the 2018 VM Top 30 Blogger and can also be found on Instagram.
Have an opinion? A story to tell?
Something you'd like to get off your chest?
Vancouver Mom
Would you like to write for us? We welcome well-written guest submissions with a local interest slant. Share your tips, review local businesses and highlight hot trends for Vancouver moms. Get all the info on our Contributor Page!