Escape the smoke and heat at these indoor venues
With a wildfire raging in Richmond, smoke descending over Vancouver, an air quality advisory issued for Metro Vancouver and the Fraser Valley plus an oppressive heat wave, it may be time to head inside for the next couple of days. Other reasons to escape inside include no swimming advisories for Sunset and Jericho Beaches, Snug Cove, Trout Lake and Barnet Marine Park and a bear wandering around Buntzen Lake beach (most recent sighting July 30th by VM writer Jeanine Wasik).
Escape the smoke, heat, E.coli and bears!
Hit an (indoor) pool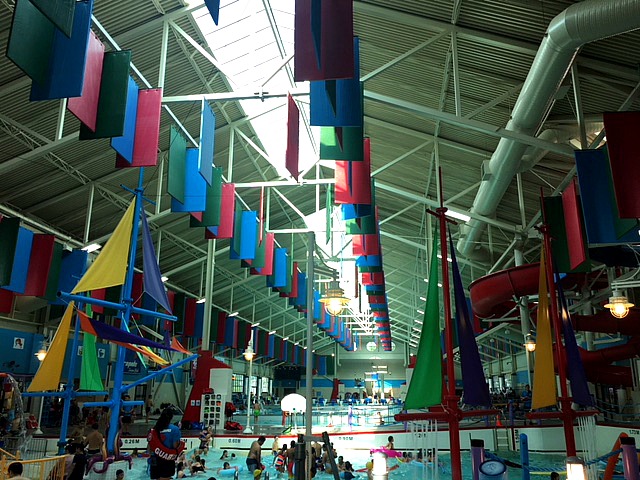 Cool, wet and entertaining, one of the indoor pools makes total sense. Head to the tried and true Hillcrest Pool or try a new one for a special adventure, like Watermania in Richmond which has a wave pool and two spectacular twisting slides.
>> Indoor pools 
Shop inside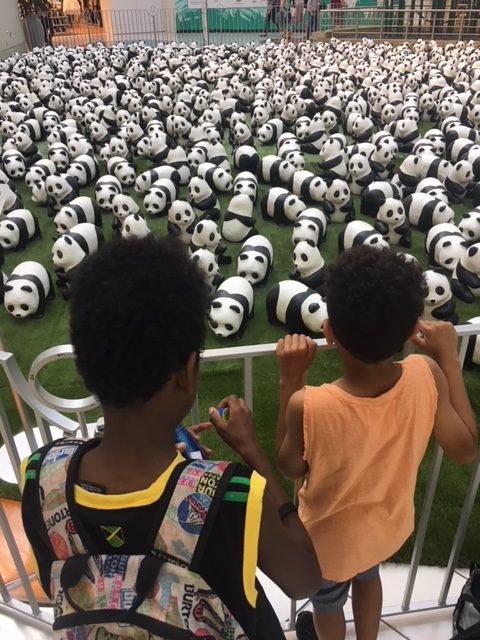 A leisurely trip to the mall might be in order (plus it is sale time). Air conditioned, and big enough to stretch little legs, head to Oakridge, which has a little carpeted pit for kids to blow off steam, or check out the 888 pandas at Metropolis at Metrotown (now over).
See a movie
One of our favourite ways to escape the heat: movie time! Check out Christopher Robin, Ant Man and the Wasp, Teen Titans Go! or any other kiddie blockbuster! It involves sitting in a comfy chair and popcorn, and air conditioning.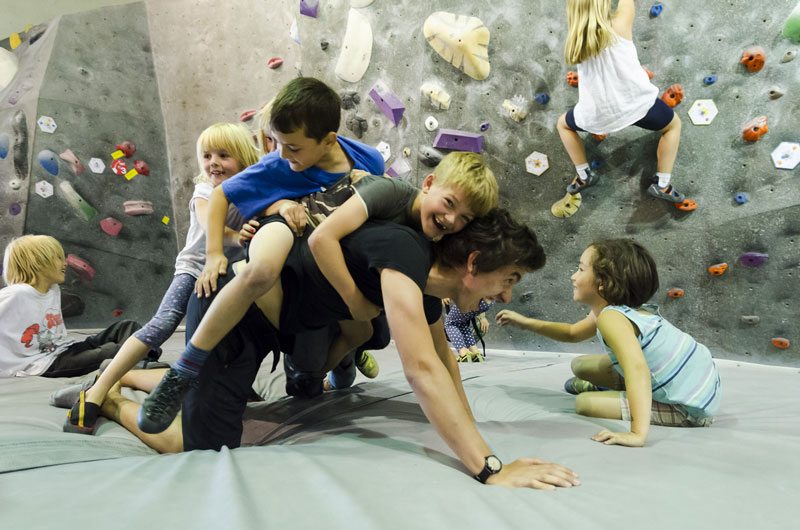 Climb some walls indoors
Vancouver is blessed with an abundance of indoor climbing options: we even made a list of them for you. Bouldering at The Hive is a good place to start, there's no ropes or harnesses.
Play in someone else's inside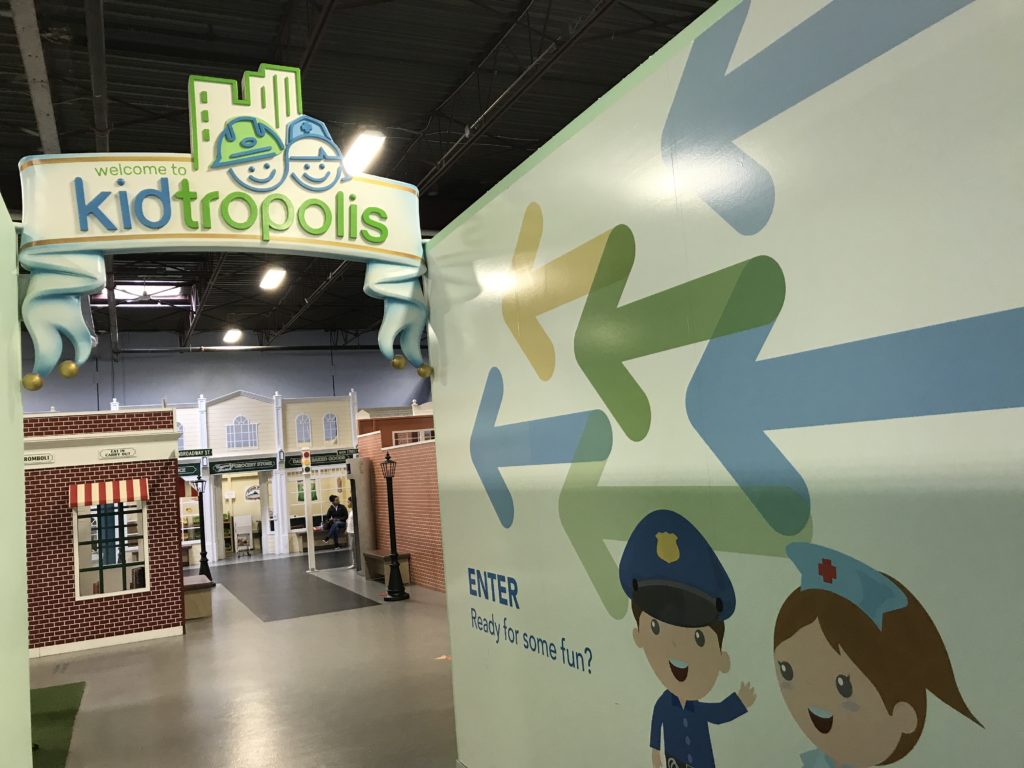 Check your local community centre for play gyms – there may be open gym for smaller kids (but check first as many are cancelled during the summer). There are also the indoor play spaces: small ones in cafes like Circus Play Cafe and Kokopelli, and big ones like Kidtropolis.
The local library!
Your local library is a great respite too – most of them are air conditioned. During the summer months, the events calendar in the kids areas are stepped up, so check for storytimes and workshops. There's still time.
Tell us, what are you doing in the heat and smoke?
Image credits: Bouldering – courtesy The Hive, Climbing
Harriet Fancott
Harriet Fancott is the Editor and Social Media Manager for Vancouver Mom. She has over 20 years experience in the arts, tech and mom-based blogging arenas. She lives in East Vancouver with her husband and son where they enjoy exploring all that Vancouver has to offer from festivals and events to playgrounds and beaches to sushi and ice cream (although not together).