Sports and recreation resources for families with special needs in Vancouver
If you are one of a growing number of families in the Metro Vancouver area who have children with special needs and on the hunt for new activities and recreation options, we put together just a few of the many local programs that offer options to active and curious kids. Many of them are either free or relatively inexpensive.
Surf's Up is a lower mainland organization that plans an annual surfing fun day in Tofino for kids with autism. Children and families living with autism come together and enjoy a day out on the beach and in the water surfing. It's an incredibly positive, joyful, and inclusive event.
With programs for children and families starting at age two, this program offers help to families with a variety of special needs. They help kids learn valuable physical literacy skills that will help get them ready for school and a physically active springboard start at life.
Minimal fee to join.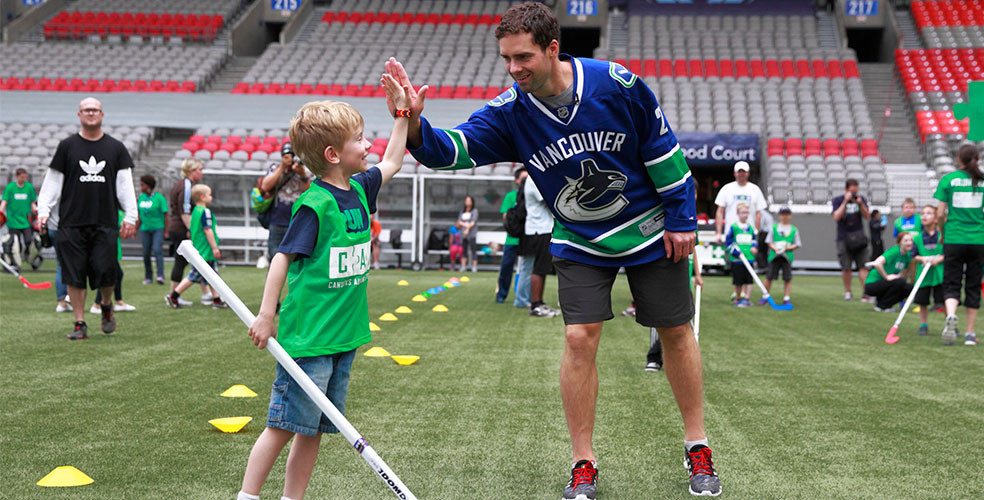 If you have a child 6 and up with autism, the Canucks Autism Network is more than just a sports and community program. They offer assistance not only to the child with special needs, but also siblings and the entire family so they have the opportunity to access adapted sports and social activities. Their programs are designed to help the entire family access their communities through adapted sports, family outings, parent education and even sibling peer groups.
Minimal cost involved for most programs.
Offered on Vancouver's North Shore, this program has an affordable 10-week program for families with developmental or physical disabilities.
Program cost: $100
Throughout the lower mainland, Challenger Baseball helps kids with cognitive or physical disabilities experience the joy of baseball through participation at a level structured for their abilities. Challenger gives kids a chance to be ball players and parents the opportunity to be spectators and cheerleaders. Season runs April-June.
Cost: Free
Do you have any local resources for active kids with special needs? Please share them in the comments below.
Karen Owen
Karen M. Owen is a busy mom of three boys who calls Vancouver home. A passionate Hockey Mom, Autism Awareness Advocate, tea lover, cozy mystery reader, crafter, blogger, baker and aspiring author. Writing daily, you can find her on her two blogs acupofteaandcozymystery and karenmomofthreescraft