6 Kid-Friendly Bike Trails in Metro Vancouver
Spring has arrived, and there's no better way to enjoy the warmer weather than by embarking on a family bike ride in Metro Vancouver! With a wide range of kid-friendly bike trails and routes available, you're sure to find the perfect ride for your family's skill level and interests. So why not take advantage of the sunshine and fresh air and explore the beauty of Metro Vancouver on two wheels?
Top 6 family friendly bike trails in the Lower Mainland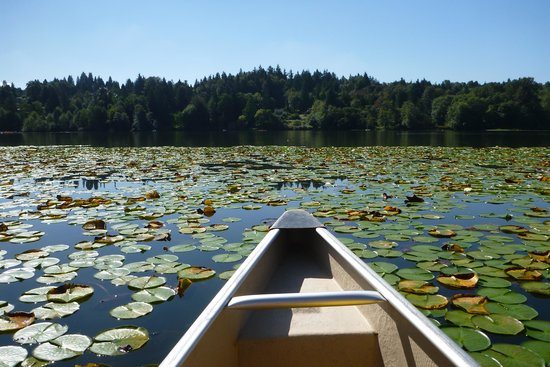 Biking with kids at Deer Lake is a great all-year-round activity. The 5 km grassland walk offers beautiful lake views and a flat terrain perfect for families. Start at the beach area and ride along the wooden boardwalk, pass through a residential area, and enjoy the cultural sites like the Shadbolt Centre for the Arts and Burnaby Art Museum. The Burnaby Village Museum, a 1920s-era village, is also nearby. Have a fun day out with your family while enjoying the great outdoors!
Lakeside Loop at Como Lake, Coquitlam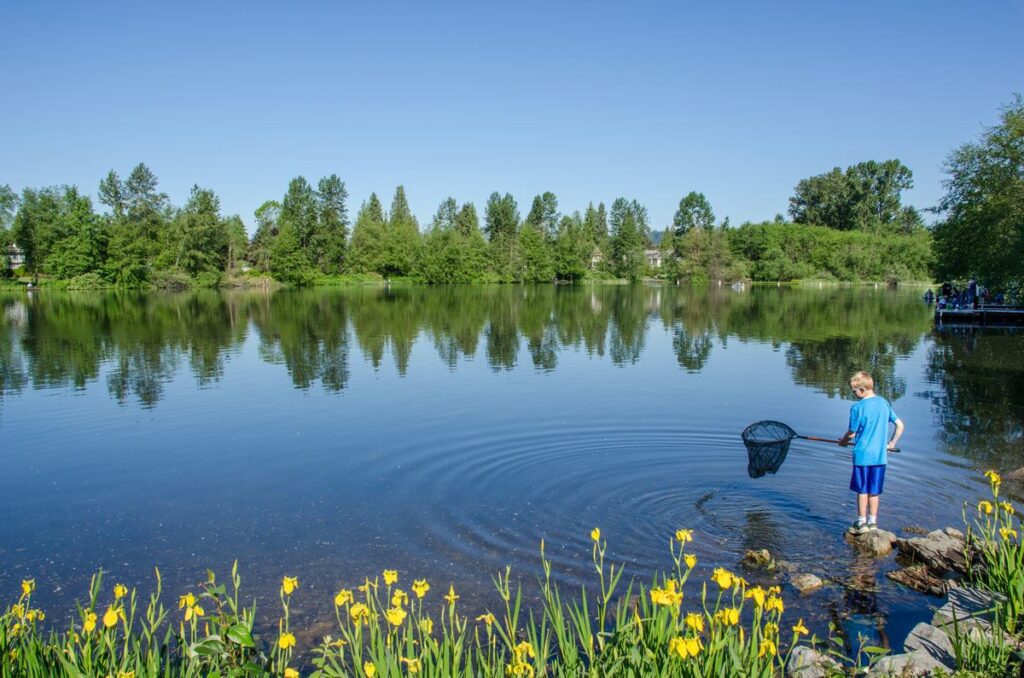 Explore Como Lake on a fun family biking adventure! The one-kilometre lakeside loop trail offers stunning lake views, and there's even a stocked lake where you can try your hand at fishing. Take a break to relax on lakeside benches and playgrounds, and don't miss the beautiful scenery in every season. Plus, there's free Wi-Fi for park users.
Get ready for a memorable family adventure in the great outdoors with an easy and fun 6 km biking trail that's perfect for kids and adults alike! Enjoy the tranquil beauty of the marshland and watch planes take off from the YVR airport as you ride. Cap off your journey with a delicious treat like ice cream, and explore the nearby parks and shops in Steveston Village.
Tynehead Perimeter Trail, Surrey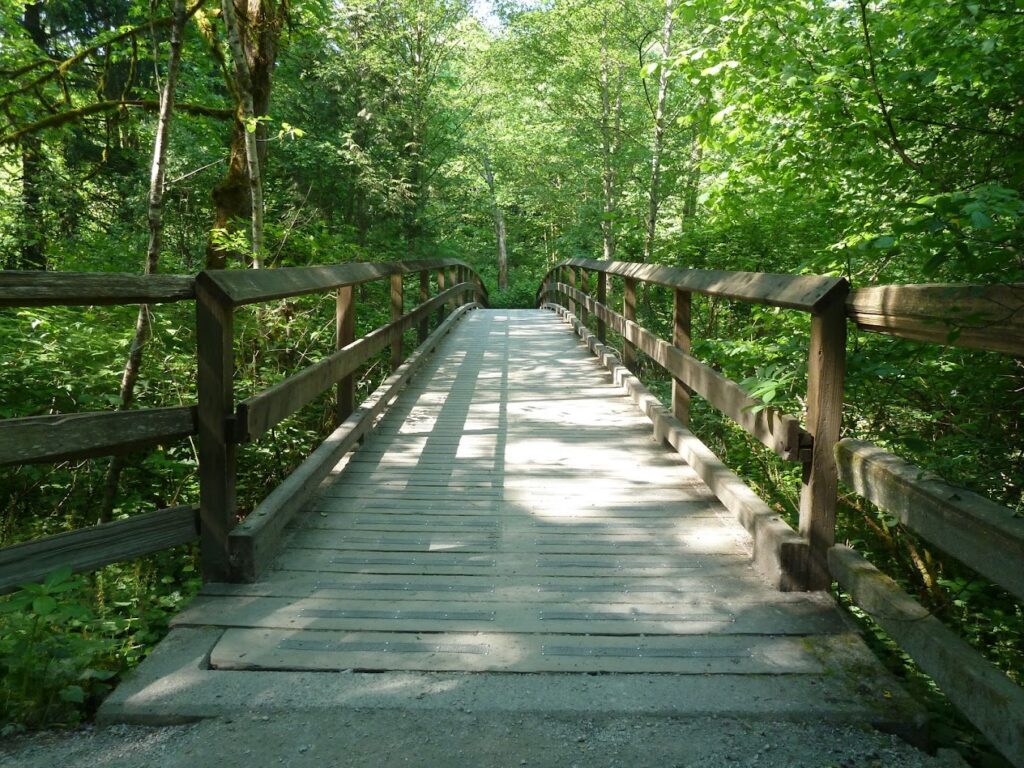 This trail is perfect for families with young children, as it offers a smooth and easy-to-ride surface. The 4.3 km loop offers stunning views of the forest and river, with plenty of opportunities to stop and enjoy a picnic or explore the natural surroundings. And if you're lucky, you might even spot some wildlife along the way!
Boundary Bay Dyke Trail, Delta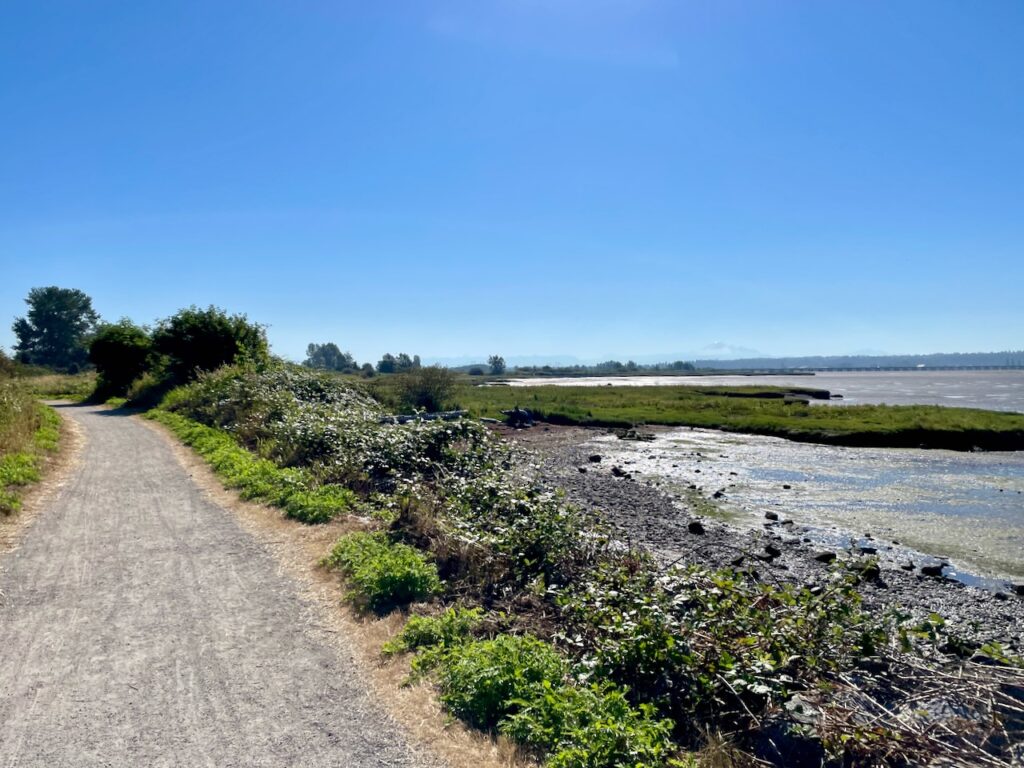 Are you ready for this scenic biking trail? This 20 km trail winds its way along the shores of Boundary Bay, the ride starts at Centennial Beach providing stunning views of the ocean and mountains in the distance. With plenty of opportunities for birdwatching, beachcombing, and picnicking along the way, it's the perfect place to spend a day in the great outdoors with your little ones. Don't worry if you don't want to go the full distance – you can turn around at any point along the trail. The flat, well-maintained trail is suitable for all skill levels, and there are plenty of places to stop and rest along the way.
Stanley Park Seawall, Vancouver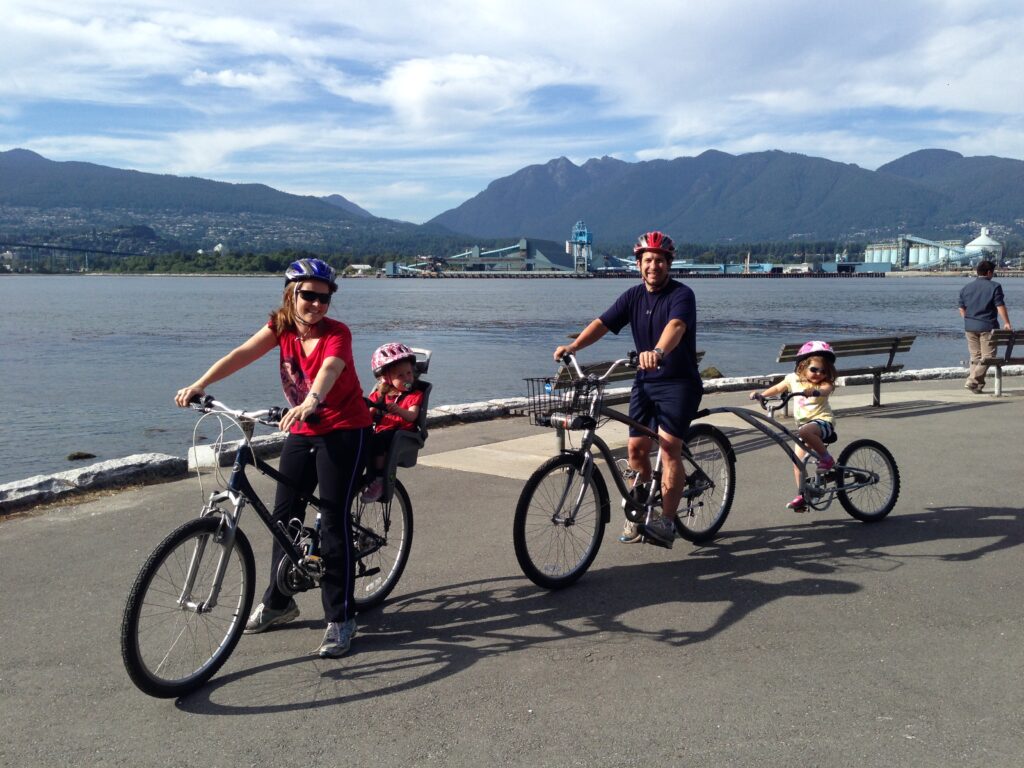 This 9 km trail offers breathtaking views of the ocean, North Shore mountains, and city skyline. There are plenty of places to stop along the way, including beaches, playgrounds, and restaurants. Be sure to check out the totem poles at Brockton Point, and the Lions Gate Bridge. With flat terrain and designated bike lanes, it's the perfect place for a safe and enjoyable family bike ride.
Lynn Loop Trail, North Vancouver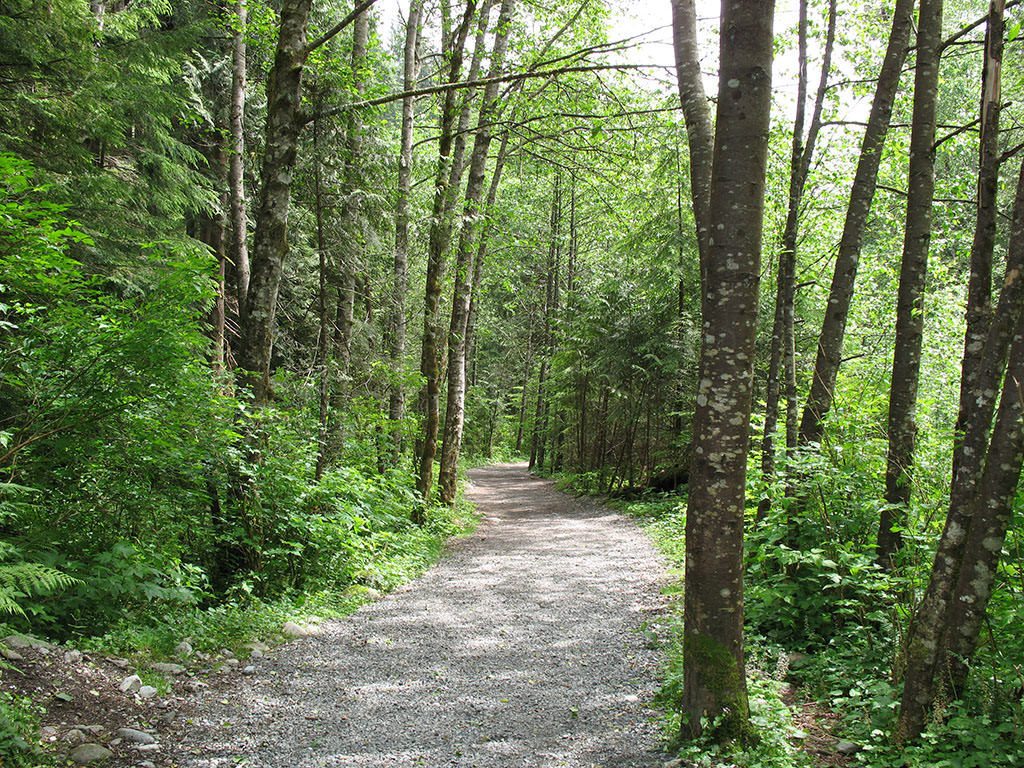 With this 3 km there-and-back trail is not only easy to navigate, but also offers stunning views of Lynn Creek. Starting from the parking lot, you'll walk across the bridge and turn left on the wide, gravel service road that runs alongside the creek. You can also take breaks to pick fresh berries or explore the old forestry equipment that's hidden amongst the trees. It's a perfect opportunity to get your little ones excited about nature and outdoor exploration!
Did we miss a good spot? Inquiring parents want to know! Share with us at #vancouvermom.
Vancouver Mom
Would you like to write for us? We welcome well-written guest submissions with a local interest slant. Share your tips, review local businesses and highlight hot trends for Vancouver moms. Get all the info on our Contributor Page!