Great Wolf Lodge – Things to know before you go
Great Wolf Lodge is a popular destination for families with littles all the way up to the teens. The famous waterpark is the largest indoor park of its kind that caters to families of all ages, even grandparents! Touted as a resort, it really lives up to its name! You'll find all of these amenities included in your stay: passes to the waterpark, wifi, kids games & activities, fitness centre access, story time with character appearances and interactive entertainment in the lobby. The closest location for Vancouverites is located in Grand Mount, Washington, approximately 1.5 hours south of Seattle.
Great Wolf Lodge: Protips for your visit
PRO TIP: It's a lot of fun to go with friends or another family so plan a trip together. Let the resort know you'd like your rooms together so the kids can run back and forth.
Get out on the road EARLY
Vancouver traffic can be a real bummer but Seattle traffic is even worse! The last thing you want is to be stuck on the highway with restless kiddos only 1.5 hours away from the fun.
Book a themed room
For an one-of-kind experience, book a themed room. It separates the room into two sections, one side has your main bed and the other side is in-suite cave or log cabin themed sleeping area. The cave has bunk beds for each of your children. You might think you will be spending most of your time in the water park but water can tire your kids out – quicker than you think. Migrating back to the room to peace out is a great way to make the best of your family's experience at GWL.
Bring your own grub
They have great food within the resort including a kid friendly buffet! But if you're trying to cut down on costs, you can bring your own food to the resort! So be sure to bring all the snacks (because, kids are always hungry!) and easy to heat up meals. Please note that outside food isn't allowed in the pool area however, there is hot favourites (pizza, fries, hotdogs) just outside the pool. Or head back to your room to heat up your homemade meals. Each room has a fridge and microwave for easy dining. If you forget to pack your 'mommy juice', AKA wine, they offer a Wine Down service in which The Wine Group specially selects wine and food pairings for you to enjoy in the comfort of your room.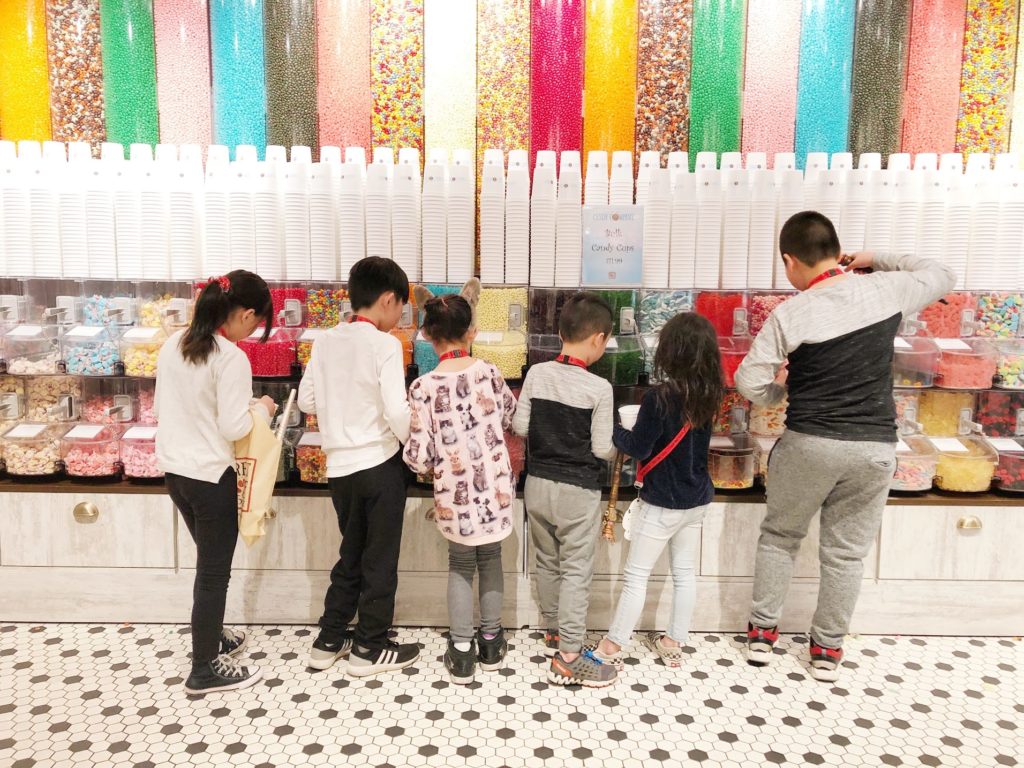 Bring at least two bathing suits
No one likes the feeling of getting back into a wet bathing suit for another round on the waterslides, so be sure to bring at least two bathing suits! We've heard that bathing suits can get lost too!
Pack a robe or swim coverup
As the kids will be in and out of the water, it's as good idea to bring a robe or a swim cover up to keep warm. Alternatively, you can head back to your room to shower off and put on some dry clothes.
Cozy pjs for kids and you
You'll find kiddos walking and running in their flip flops and suits around the halls constantly. After 7 pm, they're likely to still be out and about but they'll be doing it in their PJs and slippers! Pack a pair of cozy PJs for them to roam around the halls in (it's totally ok for them to roam around the resort).
Consider adding on a Cub, Paw or Wolf Pass
GWL has packages that allow your kiddos to experience all the major attractions that they have to offer. The Paw Pass includes: a stuffie from Creation Station, Mining, MagiQuest, MagiQuest Wand, 20 points to use at the Arcade, GWL goggles, glitter tattoo and more! The waterpark closes at 8 pm on the weekdays so this is a great way to explore the rest of the resort before bedtime hits!
For information or to book, check out their website: Great Wolf Lodge – Grand Mound, WA.
Reg Lok Von
The blogger behind Nourish Through Movement, Reg Von Lok writes about DIY and style, nourishment through movement and integrates it all with motherhood, family and life's curveballs. She lives live in the Metro Vancouver area with my husband and two girls.