VM Style File: Five buy now spring items!
Post by VancouverMom.ca Style writer Jen Pistor
It's safe to say that winter is over and cool spring days are here. We are ready to retire our black parkas and throw on some colour! Well, we've rounded up five amazing pieces you are going to want to buy now, wear now, and still wear later. Infusing some colour into your wardrobe is the perfect way to cure those winter blues, and our styling tips will help you make the most out of your wardrobe.
Five buy now spring items!
The Dex Yellow Coat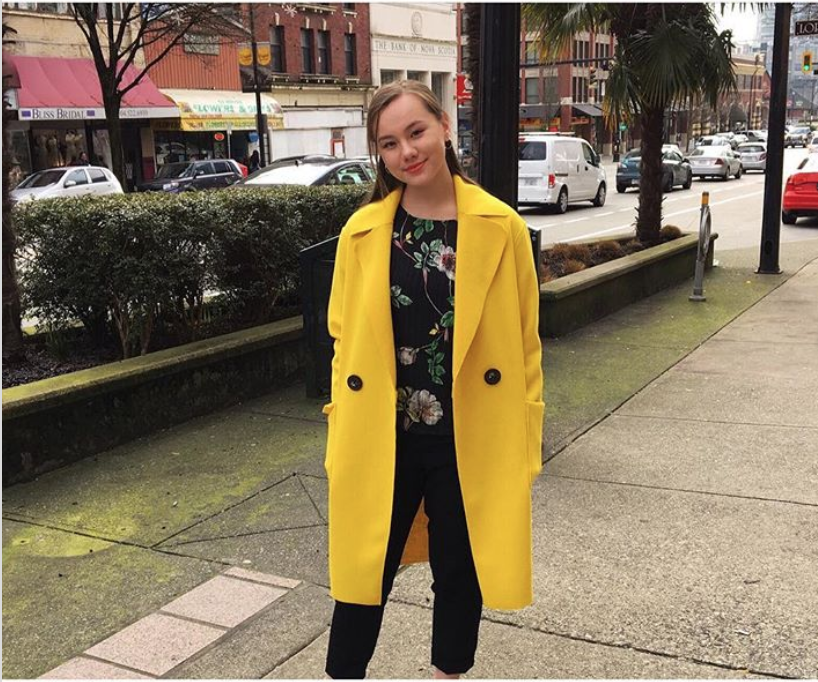 This lightweight coat is the perfect piece to layer now over your sweaters or even another lightweight jacket. For Spring, shed the extra layers and try wearing it over a beautiful print dress, or with your favourite t-shirt and jeans.

Available at Mila + Paige in New Westminster
The Brunette the Label sweatshirt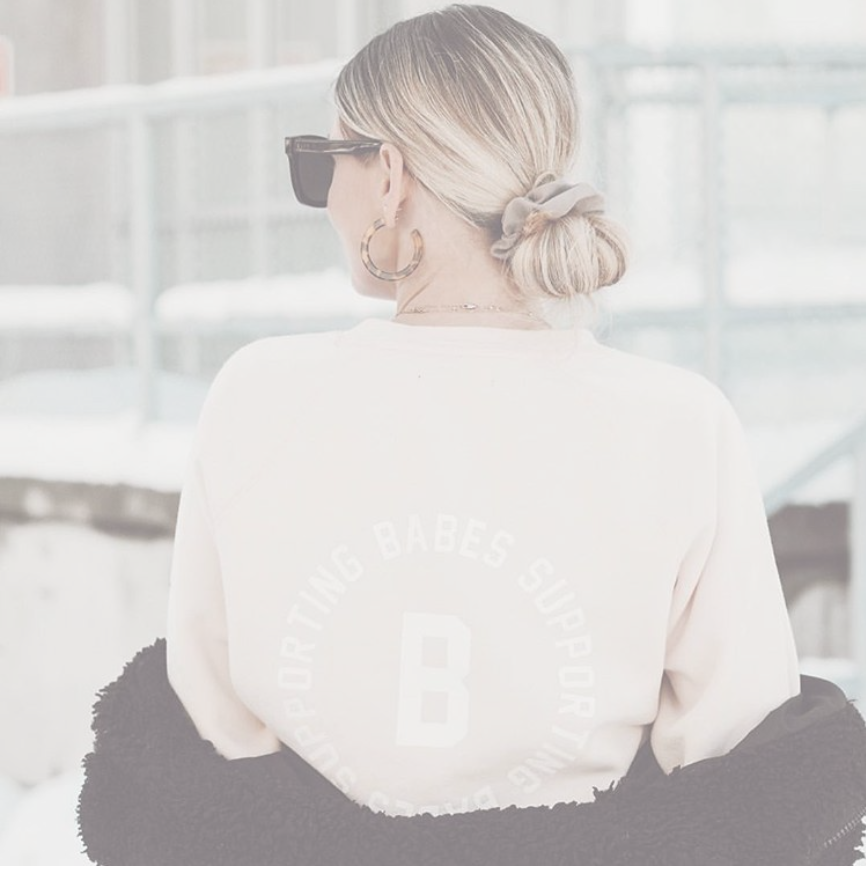 One of the newest bitf cozy to come from Brunette the Label is their 'Babes Supporting Babes' varsity sweatshirt in Peach Crush. A good sweatshirt works year round. Pair one with your joggers for a cozy night in, wear it out and about with jeans and ankle boots, or when warmer weather arrives, we love one paired with a great pair of cutoffs.
Available online
The Hoody Vest from Free Reign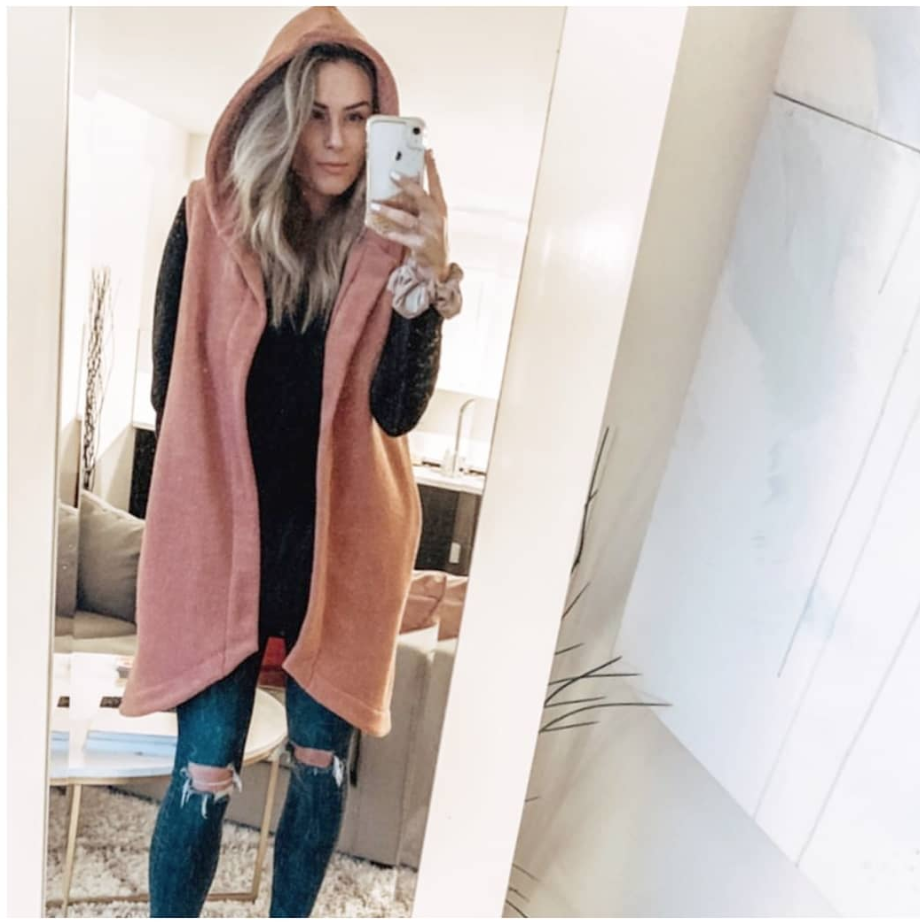 We adore the dusty rose colour as well as the fuzzy teddy bear texture. It's a perfect closet staple! You can layer this under your lighter weight outerwear for now and wear it on it's own over a light sweater or tee later. One of our favourite details is that it is made with 100% Recycled Polyester that is made from Recycled Plastic Water Bottles. Cozy has never felt so good!
Available online
The Bayside Sweater from VFT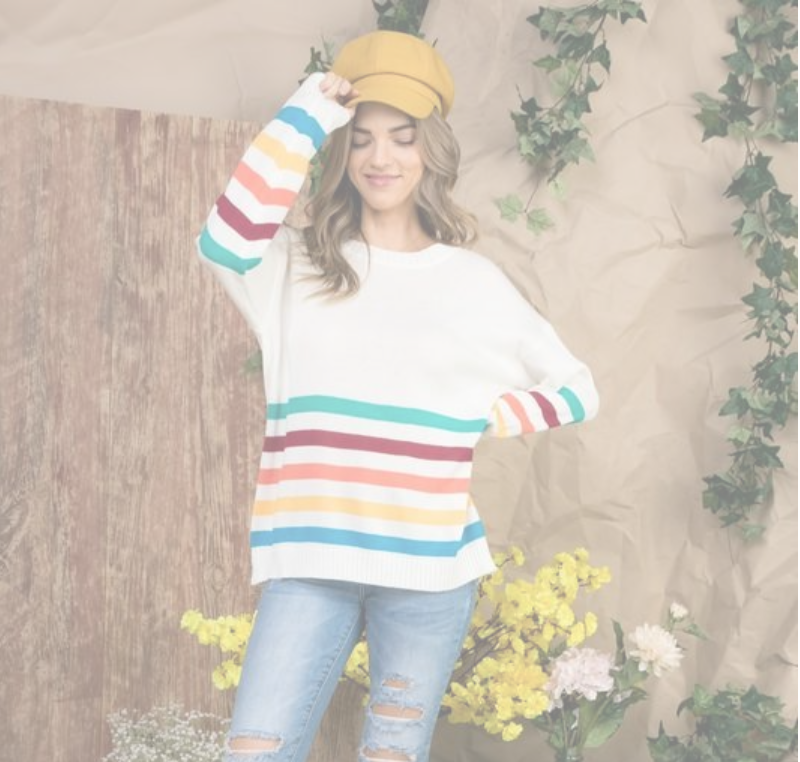 The Vancouver Fashion Truck as a ton of covet worthy items in their New Arrivals section. This pretty sweater is perfect for the times when you just can't decide on a colour. Just wear them all! The sweater will look adorable with everything from, high waisted trousers, to jeans, to skirts, to dresses. This is that perfect year round sweater.
The Farah Dress from Plenty
At first glance this dress screams Summer! And yes, you will absolutely be able to wear this effortless look for the upcoming seasons. Curious how you could wear it now? We suggest a great pair of neutral coloured ankle boots, with a cozy cardigan, and top it off with your favourite wool hat.
Available online
Vancouver Mom
Would you like to write for us? We welcome well-written guest submissions with a local interest slant. Share your tips, review local businesses and highlight hot trends for Vancouver moms. Get all the info on our Contributor Page!