Stocking Stuffers for Seniors aims to brighten the holidays for seniors
Seniors are often forgotten during the holiday season with its emphasis on kids, toy drives and family friendly activities. But the holidays can be a time of intense loneliness and isolation for seniors without festive family gatherings or live events. Add the toll of COVID-19 on the elders in the community, and the need for a holiday boost is especially high.
Thankfully, London Drugs is doing something about it, and you can too. Their goal is to bring extra holiday cheer to 10,000 seniors across their communities through the Stocking Stuffers for Seniors program. These gifts remind our seniors that someone out there cares about them even if they don't actually know them.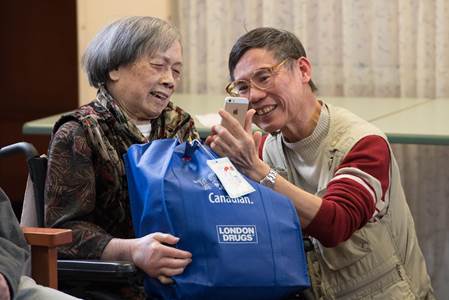 Connecting with our isolated seniors is more important than ever this holiday season. Even the small gesture of receiving a gift can have significant impact on improving their mental or physical health.
How you can participate in Stocking Stuffers for Seniors
So how does it work? It's super easy to participate. Your local London Drugs will have name tags hanging on a tree at the front of the store. All you have to do is pick a tag, buy the gifts or bring a gift, and employees take care of wrapping the gifts and hand deliver them. The tags will have a few items listed – things like toiletries and cosmetics, slippers socks, robes and cosy blankets, cookies, tea or coffee – and customers are asked to buy as many items as they like.
11-year-old Theo Mogatas picked out cozy gifts for a local senior as part of the #StockingStuffersForSeniors at the Kerrisdale #LondonDrugs.
1. Visit your local London Drugs store, and head over to the store Christmas Tree for a Stocking Stuffers for Seniors gift tag. Each tag contains a personalized wish list from a local senior, or a general "wish list" from a participating local care home or partner.
2. Simply purchase or bring new, non-gift wrapped items,* along with the gift tag, to the store's Customer Service Counter by the delivery date. For even more Christmas cheer, you're welcome to include a personalized Christmas card with your gift.
3. London Drugs stores will ensure your gifts are delivered by Santa and his elves to local seniors, before Christmas Day!
This program, now in its fourth year, is so popular that my son (pictured above) and I visited three London Drug stores and all of them were effectively "sold out" of tags. The COVID-19 virus, which has ravaged Long Term Care homes and isolated many seniors, has resulted in an untick in generosity. We talked to a manager at the Kerrisdale store and he said that we could pick up a variety of items and they would ensure that a senior received them. My son (above) and I picked up a heated blanket, cosy socks and slippers, a warm hat, a magazine, some toiletries, and of course a box of Ferrero Rocher!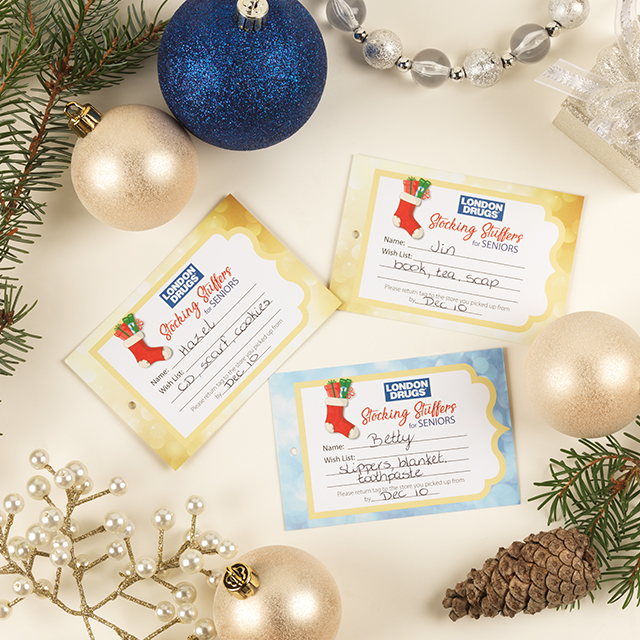 Donate now until December 16, 2020 and be sure to follow them on Facebook, Instagram, and Twitter: Tag them at #StockingStuffersForSeniors #LondonDrugs
*Your donated items don't need to be purchased from a London Drugs store — any new, non-gift wrapped item is accepted. Check the sign beside the Christmas tree in your local London Drugs store, to see exactly where your gifts are going.
This post is sponsored by London Drugs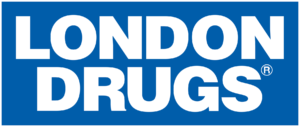 London Drugs is 100% Canadian owned and is focused on local customers' satisfaction. Across Alberta, Saskatchewan, Manitoba and British Columbia, London Drugs' 80 stores employ more than 7000 staff dedicated to providing our customers with a superior shopping experience.
Harriet Fancott
Harriet Fancott is the Editor and Social Media Manager for Vancouver Mom. She has over 20 years experience in the arts, tech and mom-based blogging arenas. She lives in East Vancouver with her husband and son where they enjoy exploring all that Vancouver has to offer from festivals and events to playgrounds and beaches to sushi and ice cream (although not together).