25 + Family Day Activities & Events in Metro Vancouver!
Vancouver Art Gallery
Family Day Long Weekend ahoy! If you're wondering what to do, here are our picks for family day activities and events the kids will love. Almost everyone has a deal on tickets and passes, from free admission to the Aquarium and the Museum of Vancouver and 1/2 price at the Sea to Sky Gondola and Britannia Mine Museum. Talk about a great weekend to check out some of those family day activities and attractions you've been curious about.
Junior Astronaut Program
Monday February 17 2020 Vancouver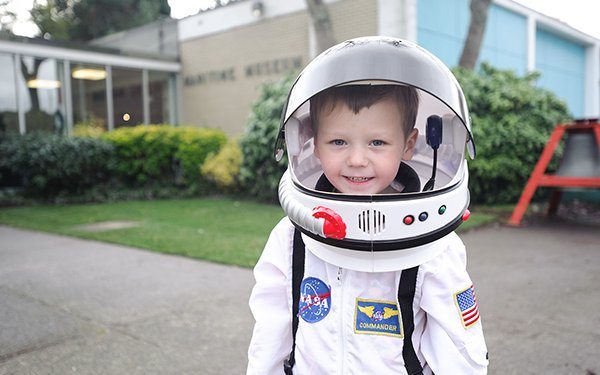 Have you ever wondered what it takes to become an astronaut? Join the Space Centre on Family Day to take part in activities from the Canadian Space Agency's Junior Astronauts Program. Activities are designed for youth in grades 6 to 9 and are focused on science and technology, fitness and nutrition, and communications and teamwork.
Half-Price Tickets to the Sea to Sky Gondola
 February 14 – 17 2020 Squamish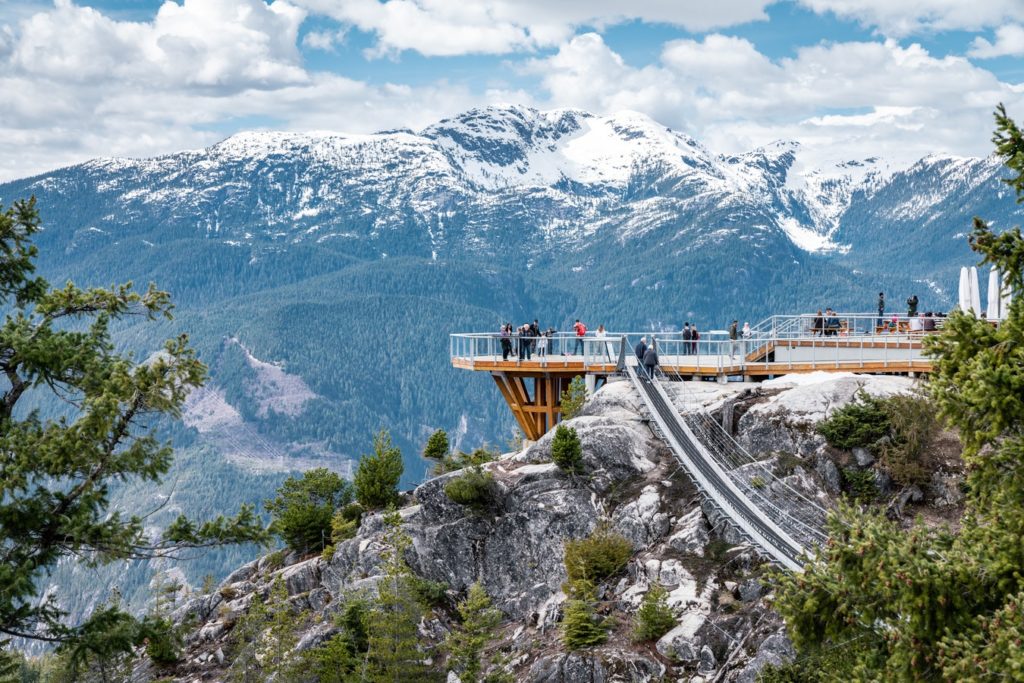 Get back that wintry feeling this Family Day by taking a trip along the 99 to the Sea to Sky Gondola, which reopens February 14th. Visit on the 14th and all long weekend long with 50% off day tickets! Enjoy snowshoeing, live music, tubing, face painting and more.
Fan Expo
February 15-17 2020 Vancouver
Got a Harry Potter, Superhero, Sci Fi, gaming or dressup fan in the house? Well the Fan Expo is coming to town with three-days of interactive programming for fans of all ages including a Family Zone and Cosplay Red Carpet, hundreds of artists and specialty vendors, and fandom's favourite celebrities.
>> Fan Expo
Children's Art Festival *Cheap*
 February 17 2020, Richmond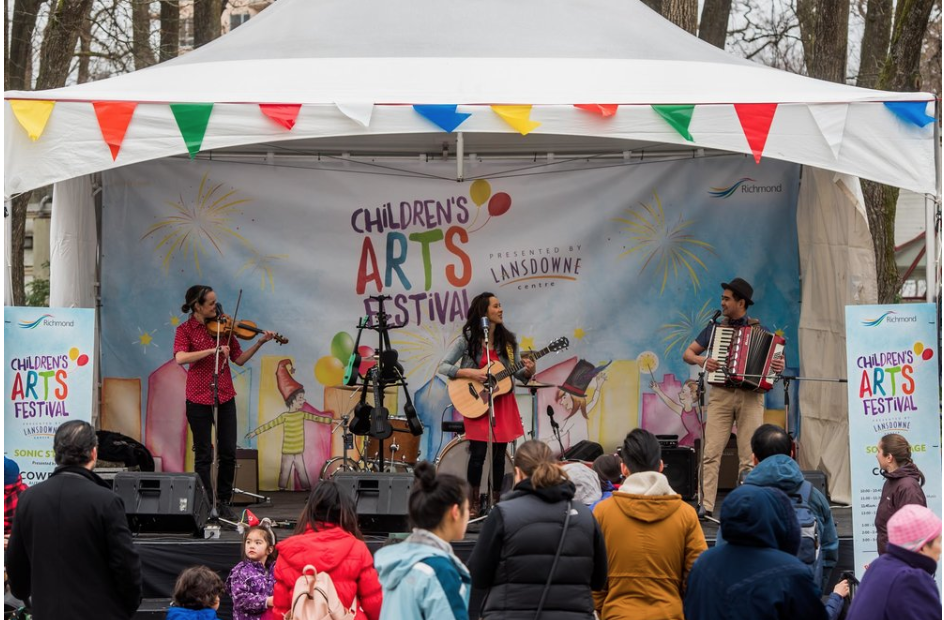 Celebrate BC Family Day at the 12th annual Children's Arts Festival in Richmond. Take part in a vibrant and engaging array of music, hands-on activities, literary and performing arts activities for children ages 3 to 12. General Admission is $5. Creativity Classes are $15. Children ages 2 and under are free.
VanDusen Botanical Garden *Kids Free*
February 15 to February 17 2020 Vancouver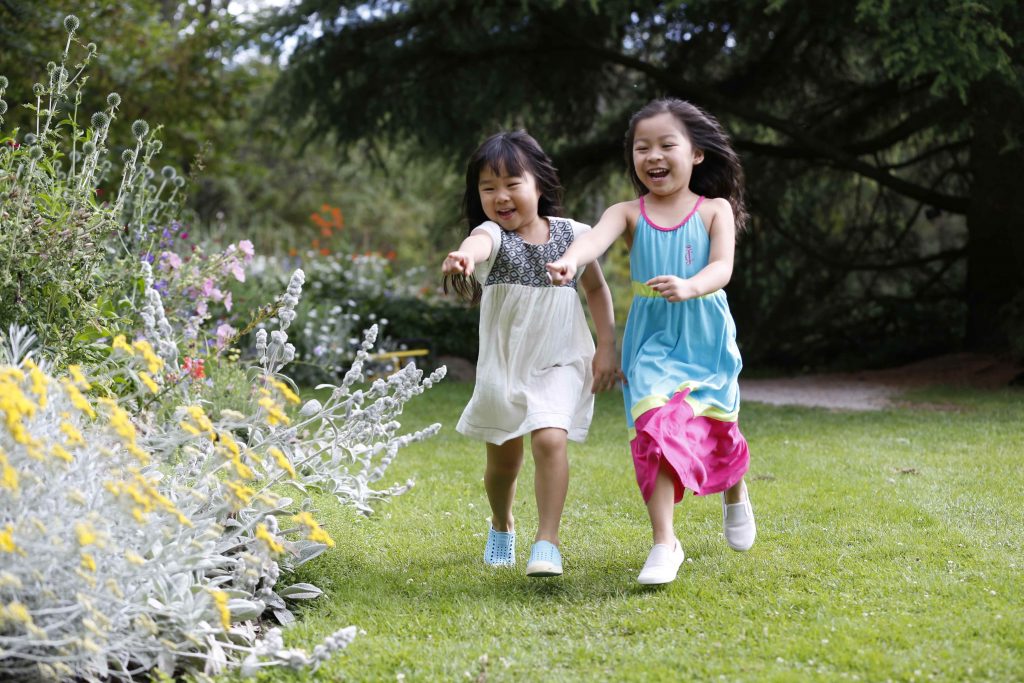 Up to two children get in free with the purchase of a regular-priced adult, senior or youth admission ticket. Find your way through the hedge maze. Complete the Junior Birder Challenge. Discover what's in bloom. Check out the BC Habitat Garden and spot local birds such as herons, hummingbirds, chickadees and owls!
>> Family Day at VanDusen Gardens
The BC Sports Hall of Fame *Free*
Monday February 17 2020 Vancouver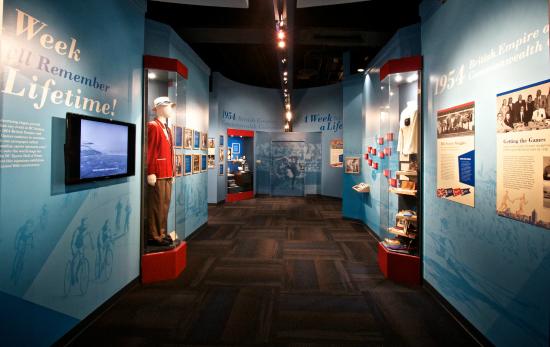 Interact with artifacts from Vancouver 2010, including a torch used during the torch relay and a real Olympic medal. Strike a champion pose on the real 2010 Olympic Podium with an actual Olympian! Get active in the Participation Zone where you can can test your slap shot skills or play a friendly match of ping pong.
>> Family Day at the BC Sport Hall of Fame
Puppet Show and Gallery Open House *Free*
 February 17 2020 Vancouver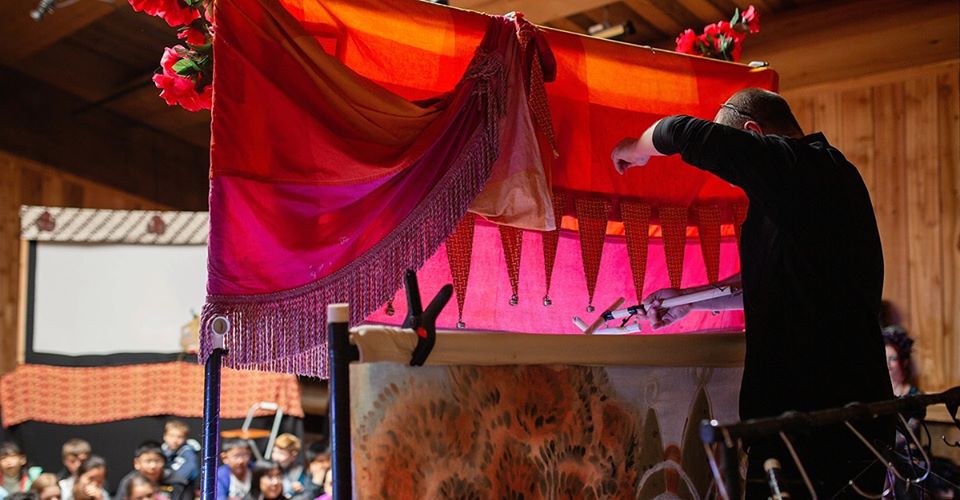 VCT is hosting a free fun-filled morning with Family Day activities in the Queen Elizabeth Theatre lobby. View their latest visual arts exhibition and to meet the artists! The VSO School of Music will also be hosting an Instrument Petting Zoo, and there will be crafts and hot chocolate for the kids.
Vancouver Aquarium *Kids Free*
Sept 8, 2020 – The Vancouver Aquarium has paused public programming to focus on transformation
February 15-17 2020 Vancouver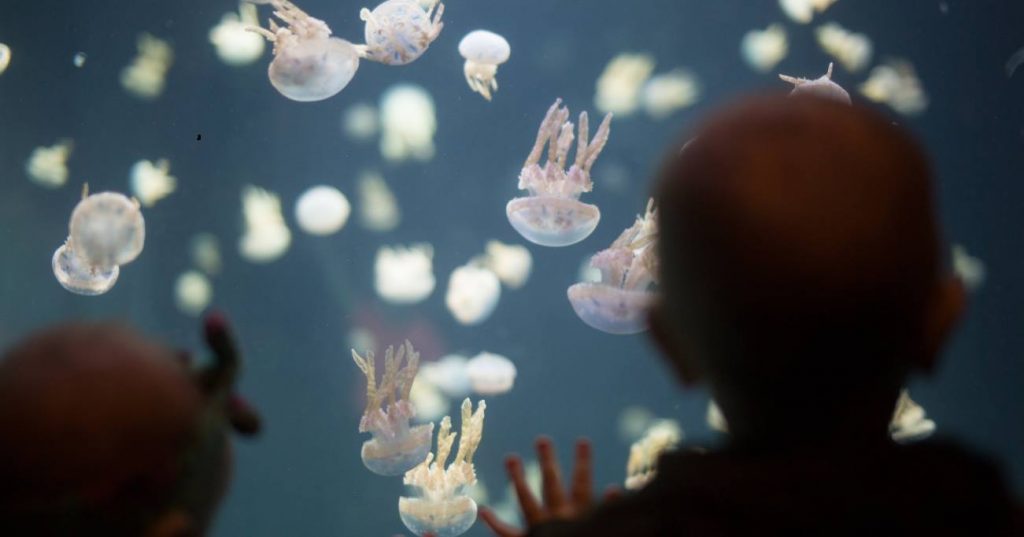 It's free admission to the Aquarium for 12 and unders (with an adult) all long weekend. Hang out with their favourite sea creatures at the aquarium. Meet a parrot and a penguin, pose for family pictures with Ollie the Otter or catch aquatic-themed puppet shows. Talk about a swimmingly good time.
Family Day Concert with RupLoops
Monday February 17 2020 Vancouver
Through the use of samples of endangered environments and animals, music, lyrics and interactive games, RupLoops encourages us to take action in a world that requires it of us. For kids 5+
>> Family Day Activities with RupLoops
Beep at Carousel Theatre
Feb 15 & 16, 22 & 23 2020 Vancouver
Featuring incredible puppetry by Australian's acclaimed Windmill Theatre, this play about a noisy robot (and much more) at Carousel Theatre, will enchant children and adults alike. If you liked WALL-E, you'll love BEEP! This puppetry, music gentle storytelling.
>> Beep
The World of Kidtropolis
 February 15 – February 17 2020 Richmond
Kidtropolis is a no-brainer pretty much any day of the week but they have extra fun events, special guests and entertainment planned for the long weekend including a performance by Bobs & Lolo on Saturday, Peekaboo Beans popups all long weekend and loads of fun for the kids in their sprawling mini city.
Museum of Vancouver *Free*
 Monday February 17 2020 Vancouver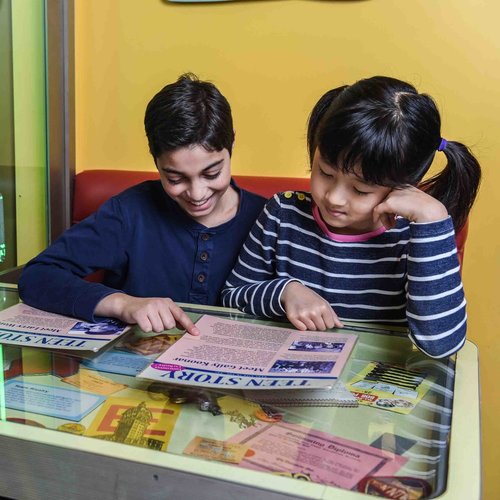 Visit the MOV for free on Monday. Witness the power of environmental activism and art. Explore the Haida Now exhibition, bask in the glow of Vancouver's Neon past and learn about Vancouver's past. PS: Take a selfie with one of the Official 2010 Olympic Mascots!
>> Family Day at the Museum of Vancouver
Family Fun Days at Richmond Nature Park
February 15-17 2020 Richmond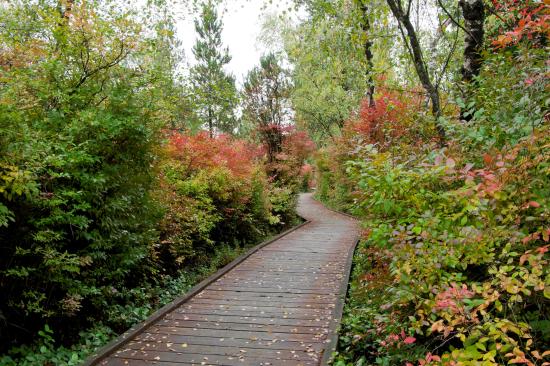 Visit Richmond Nature Park for adventurous family fun! Explore the bog through special scavenger hunts. New this year: the Woodland photo booth. Choose a wacky animal prop, snap an unforgettable family portrait and create a take-home twig picture frame.
City of New Westminster Family Day  *Free*
 Monday February 17 2020 New Westminister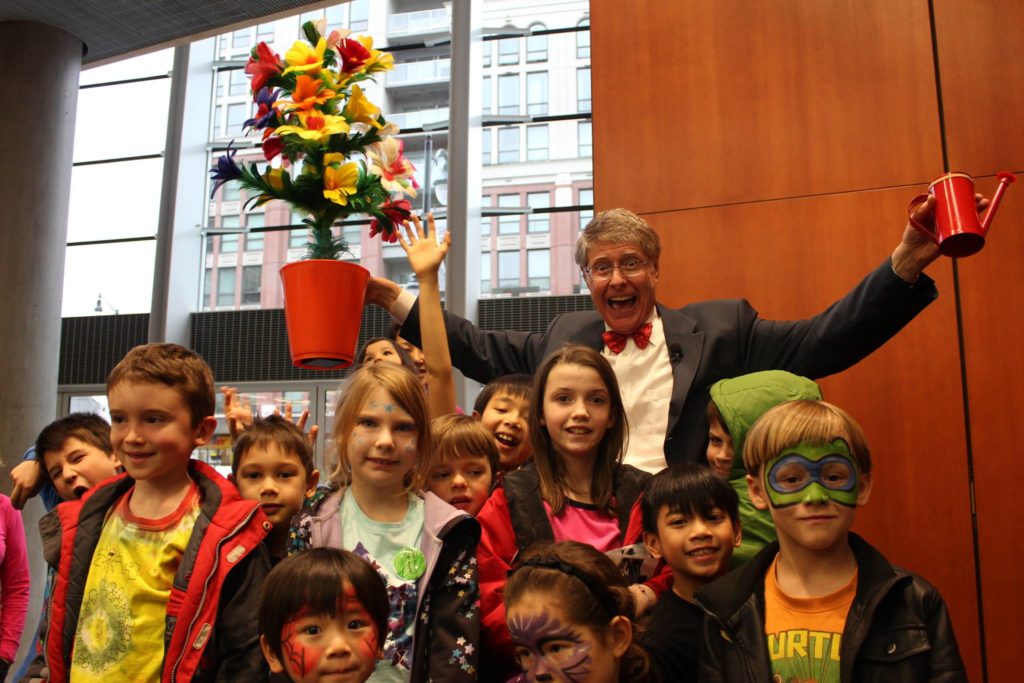 All City Parks and Rec facilities along with the Anvil Centre and River Market are offering FREE Family Day fun. The Anvil Centre's Family Fun Zone will feature Science World on the Road, Magician Peter Rooke, Nintendo games, photo booth fun, crafts and much more. Plus there will be  free swimming, fitness classes, skating, arts and crafts and entertainment.
>> City of New Westminster Family Day
Family Art Day at Bambini's Playroom
Monday February 17 2020 Vancouver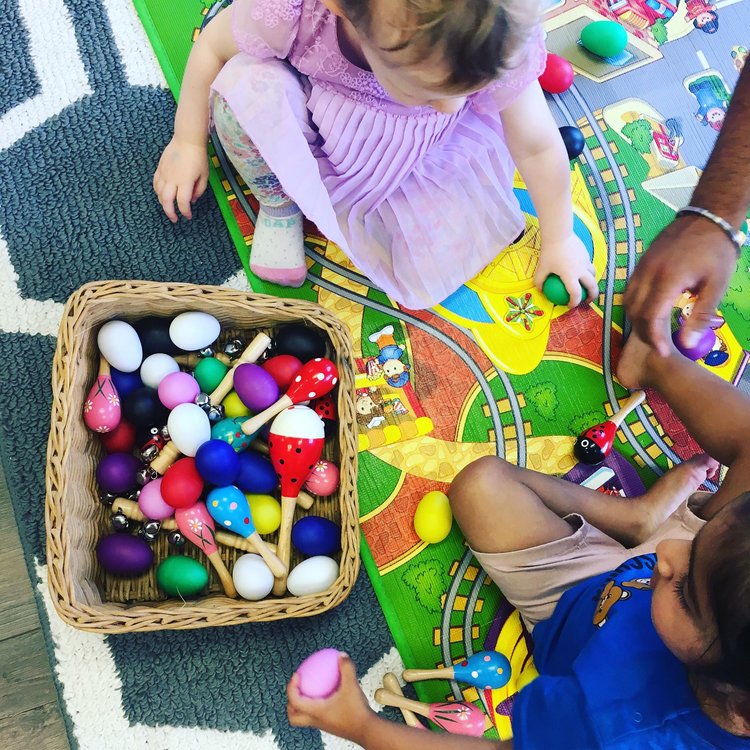 Join Bambini's Playroom with the littlest of littles on Main Street for Family Art Day! Craft a wooden creature, make homemade playdough and create canvas art!
Skating at Robson Square

or the Shipyards *Free*
If you feel like lacing up for an outdoor spin, skating at the Robson Square or The Shipyards in North Vancouver are both free. Rentals available for a small free but if you can bring your own.
Family Day at Lonsdale Quay  *Free*
  Monday February 17 2020 North Vancouver
The market is hosting a day of fun event for the little ones including an interactive petting zoo with mini horse, goats and more as well as crafts , visits with Sleeping Beauty and Tinkerbell and a Bricks 4 Kidz free lego class in the Nest Space.
Family Day at the Cannery *Kids Free*
  Monday February 17 2020 Richmond
Take a tour around this historic building in Steveston, and learn about how fishing and canning helped build Vancouver. The old canning line will be clunking into action too. Admission is free for 17 and under. PS: Cap your visit off with lunch at nearby Pajo's Fish & Chips.
>> Family Day at the Gulf of Georgia Cannery National Historic Site 
Half-Price Admission at the Britannia Mine Museum
  Monday February 17 2020 Squamish

The Britannia Mine Museum is celebrating Family Day with 50% off admission! Bring the whole gang and explore their old mining tunnels with underground tours. Strike it rich at the Gold Panning Pavilion. Come explore this National Historic Site and experience what life was like at Britannia Mine.
>> Family Day at Britannia Mine Museum
Kids Take Over UBC
Sunday February 16 2020 Vancouver (UBC)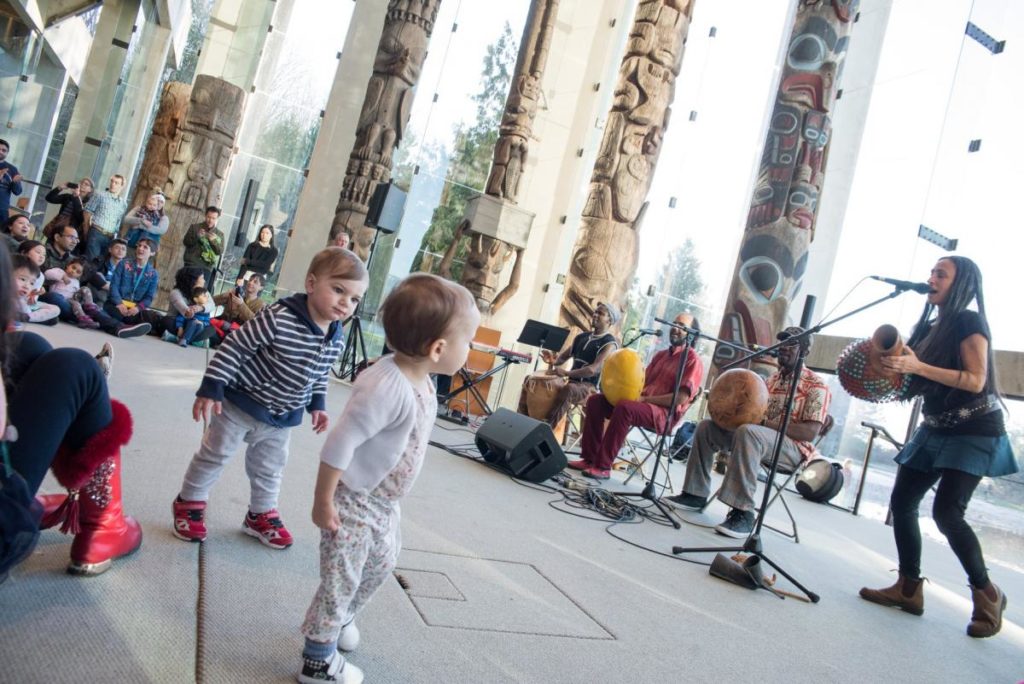 Kids and youth take on adult-sized roles, working alongside staff and volunteers to participate and promote arts and culture at UBC. They get to participate in dance, poetry, storytelling, theatre (and costuming). Plus there will be kid-friendly food trucks, photo booths, a Thunderbird marching band, crafts, and prizes.
Family Day at Fort Langley *Kids Free*
 Monday February 17 2020 Fort Langley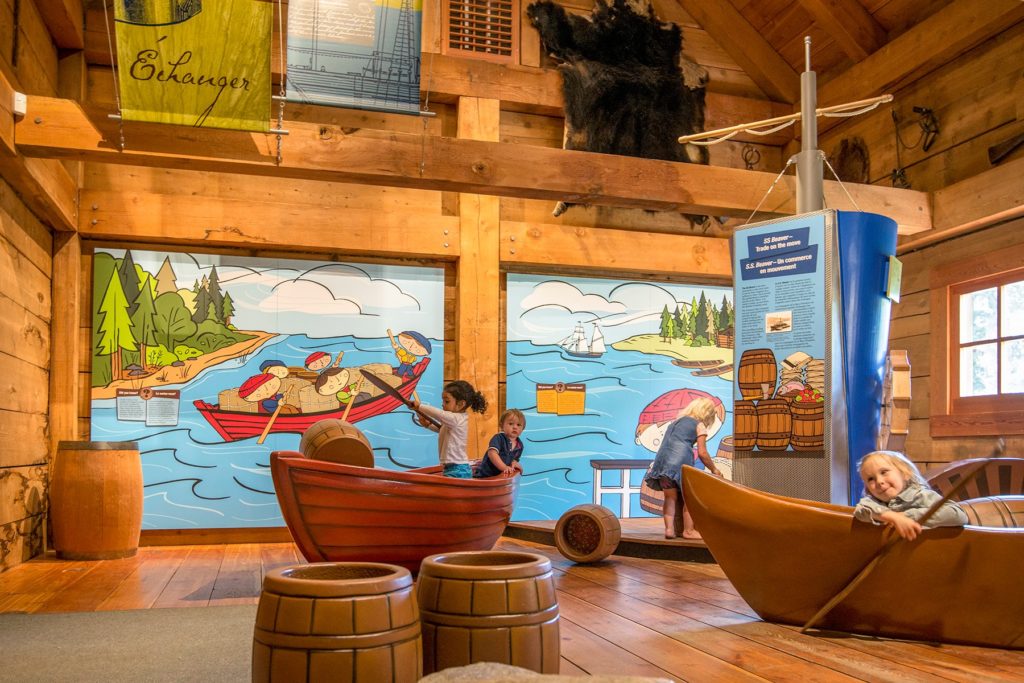 Travel back to 1840. Try barrel-making, watch the blacksmith work, and shape your own piece of metal at the Jr. Blacksmith Shop. Go to the Big House and use a nib pen and ink to sign on with the Hudson's Bay Company at Fort Langley. PS: The fort café will be open. PPS: Check out the kids play area! Free admission for 17 and under.
CTV Day & Family Day at Grouse Mountain
Monday February 17 2020 North Vancouver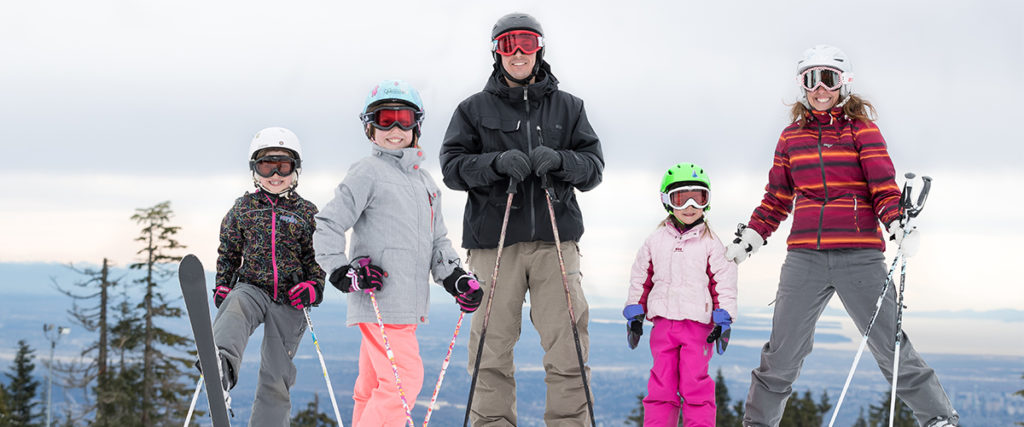 Family Day with a view! Special activities include a charity pancake breakfast by $5 donation, live outdoor music, Cleo the resident barn owl, roving ice characters on the skating rink, complimentary Snowshoe Tours,  "Ride with Me" sessions and more. This is easily a whole day outing.
>> Family Day at Grouse Mountain
Vancouver Art Gallery *Kids Free*
Monday February 17 2020 Vancouver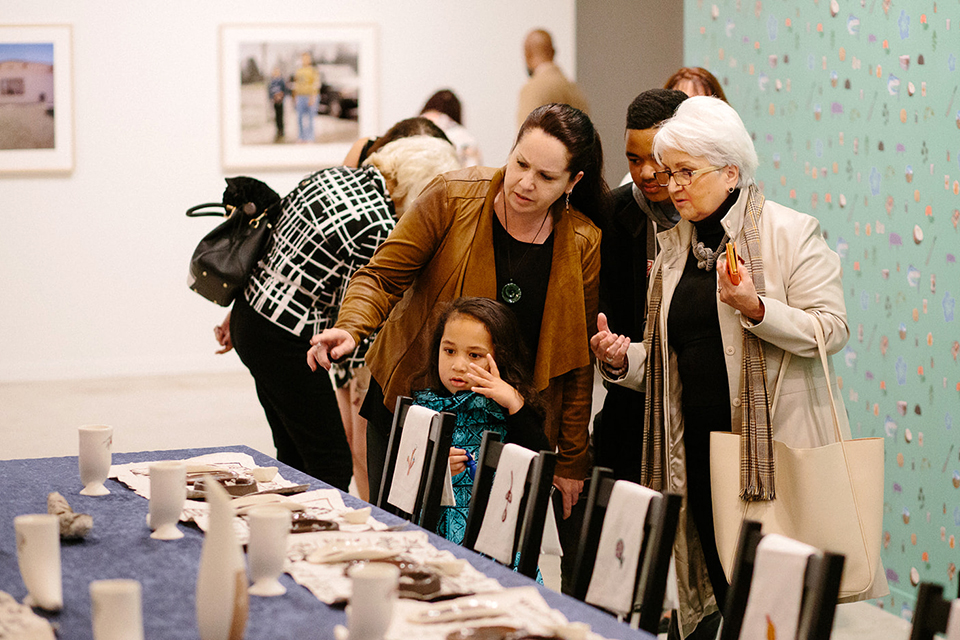 Join the gallery to experience the exhibition Transits and Returns with a team of Art Agents. Discover Cindy Sherman's many characters in an interactive exhibition tour. Get creative in The Making Place. And experiment with audio-visual storytelling in a VJ/DJ workshop. Free for children aged 12 and under, when accompanied by an adult.
>> Vancouver Art Gallery Family Day Edition
Family Fun Weekend at Cypress Mountain
February 14-17 2020 North Vancouver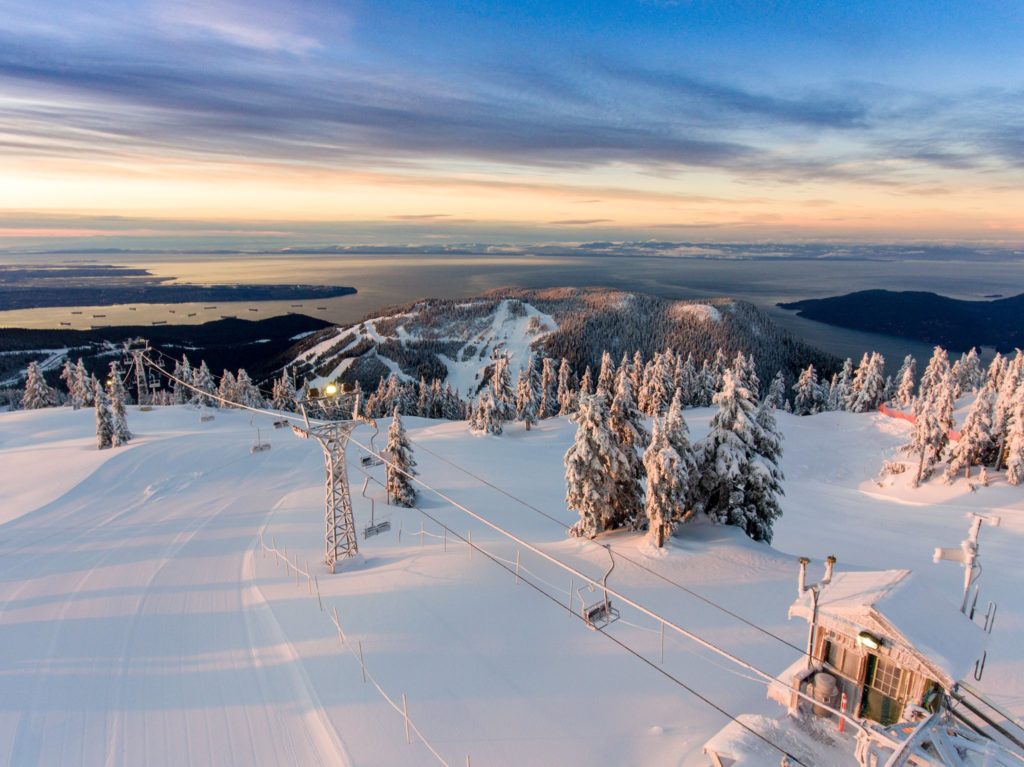 Enjoy the epic snow at Cypress Mountain as well as four full days of family festivities for kids – big and small.
>> Family Fun Weekend at Cypress
Family Day Extravaganza at The Reach Gallery! *Free*
February 16 2020 Abbotsford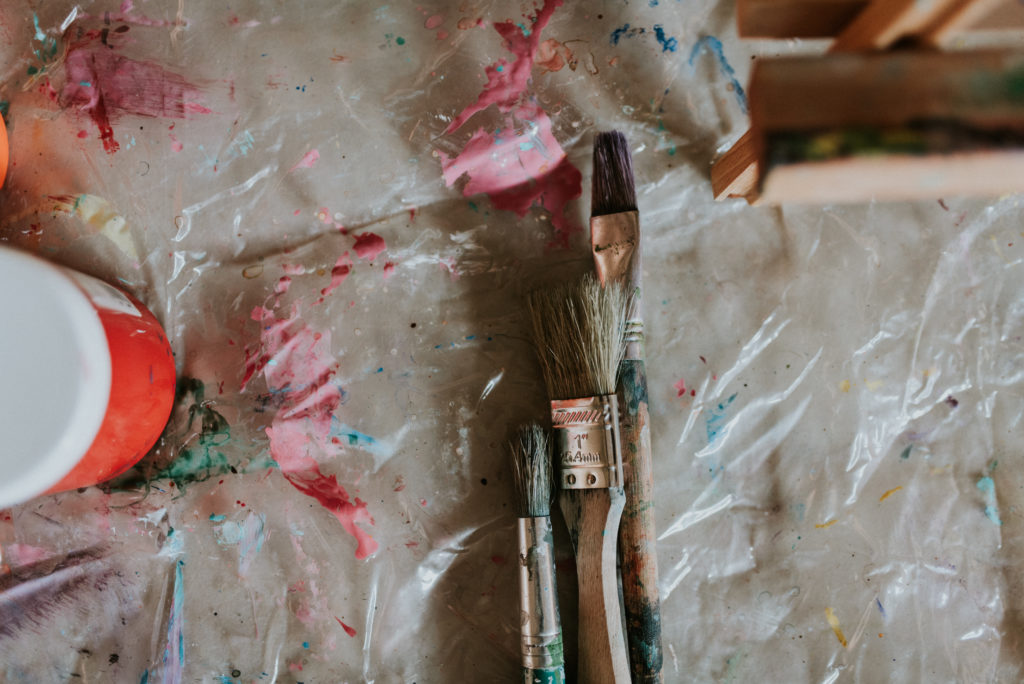 Artifacts tell stories! Drop-in for hands-on workshops; listen to fascinating, sometimes funny, stories about objects in the Reach's collection. Take part in crafting and create your own exuberant family tree art project!
>> Family Day Extravaganza at The Reach Gallery
Family Day at Place des Arts *Free*
Sunday February 16 2020 Coquitlam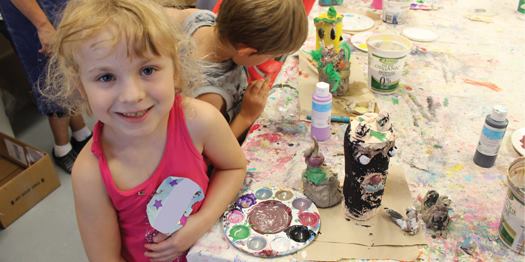 Join them for their final Family Day of the season over the Family Day weekend! View three new exhibitions and participate in drop-in style art activities based on the subject matter and mediums of the exhibitions to make your very own masterpieces.
Family Day at Trout Lake Community Centre  *Free*
   Monday February 17 2020 Vancouver

The community centre will be full of activities and you will have the opportunity to participate in program demonstrations, arts, sports, community dances, and pottery all while listening to great live music. Bring your friends and family and come join us in this festive fun event.
>> Family Day at Trout Lake Community Centre
Family Day Frisbee *By donation*
February 17 2020 Vancouver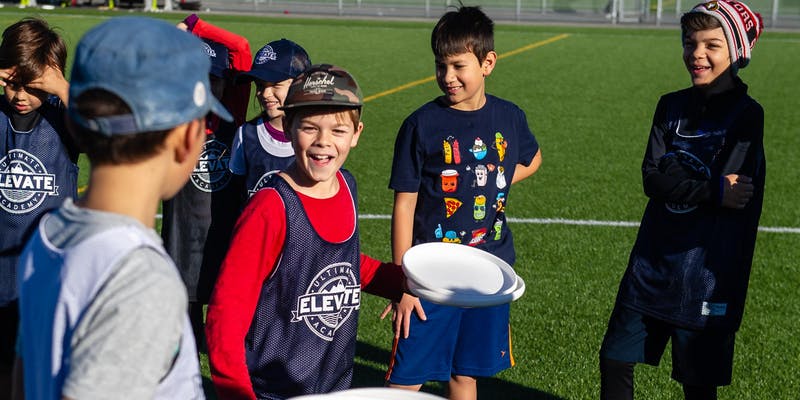 Come out to Trillium Turf this Family day to play with frisbees, have a run around with the family, and maybe even learn a trick or two! Fun for ALL levels of experience. Come find out why Ultimate and frisbees are taking over the Lower Mainland.
Pet Lovers Show
February 15, 16 2020 Abbotsford
Western Canada's largest pet-focused, cuteness overloaded event takes place this weekend. Get ready to say, "Awwwww! Featuring animal-related seminars and speakers, interactive pet-focused activities, and fun for pet lovers of all ages. And YES you can even bring your pet!
Banner credit: Vancouver Art Gallery
Harriet Fancott
Harriet Fancott is the Editor and Social Media Manager for Vancouver Mom. She has over 20 years experience in the arts, tech and mom-based blogging arenas. She lives in East Vancouver with her husband and son where they enjoy exploring all that Vancouver has to offer from festivals and events to playgrounds and beaches to sushi and ice cream (although not together).