Make it a Pajama Day: Top Picks for Kids Pajamas
Photo credit: Bambi & Birdie
It's cozy season and we're here to convince you jammies aren't just for sleeping! Whether you're going to the movies, crafting, snacking, maybe even a grocery run…pajamas are the way to go! Cuddling up with your littles in their soft PJs is essential through the rainy, and chilly winter months. We love supporting local and Vancouver knows jammies! Our top picks for kid pajamas are all local, fun, and super comfy making them great holiday gifts or perfectly acceptable for everyday snuggles.
Our Top Picks for Kids PJs!
PK Beans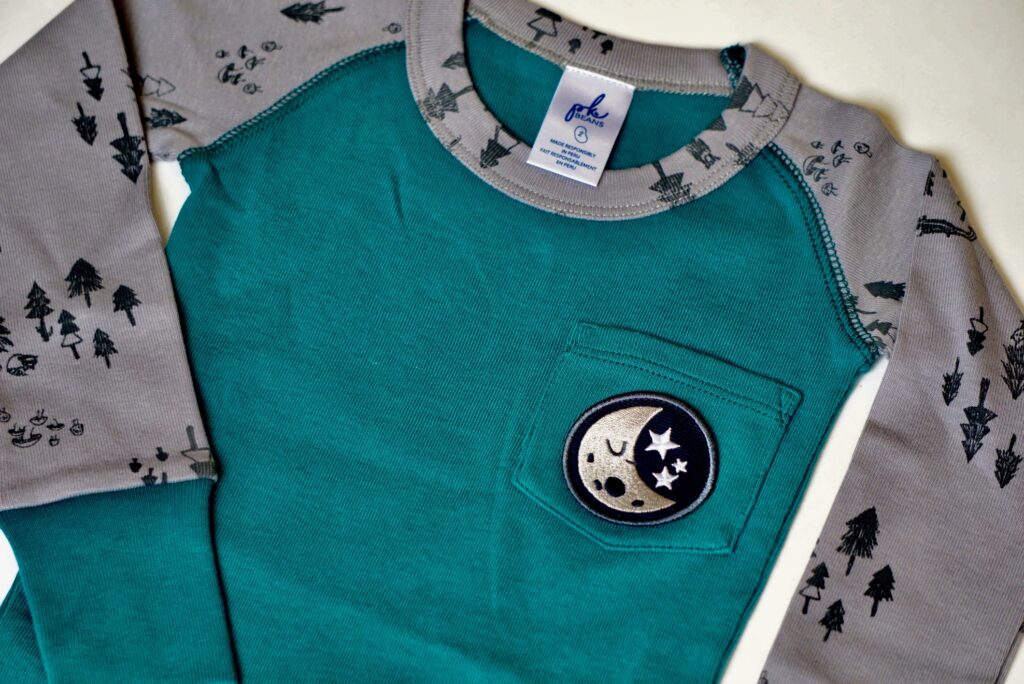 Canada's first interactive kids pajamas by PK Beans are revolutionizing bedtime. By scanning the moon on the pocket with an iPad or smartphone, a nighttime routine of sleepy stations is activated. The checklist starts with brushing teeth and using the bathroom. Next, an interactive feelings station helps kids digest the day's emotions. The routine finishes with audio stories and finally soothing music to drift off to sleep.
Not to mention, these jammies are 100% cotton, designed to ensure durability and reduce fast fashion. Oeko-Tex Standard 100 fabrics guarantee no harmful dyes or toxic chemicals.
Lav and Kush
These Lav and Kush super soft romper style pajamas are stretchy, comfy and easy to wear. This is because the softness comes from breathable, anti microbial, temperature regulating 95% bamboo materials. All PJs are unisex with an elastic waist, foot and wrist cuffs for comfort. The wide neckline makes them easy to slip on and off for independent dressers. Also, these jammies are easy to wash and care for making breakfast in bed no problem.
Parade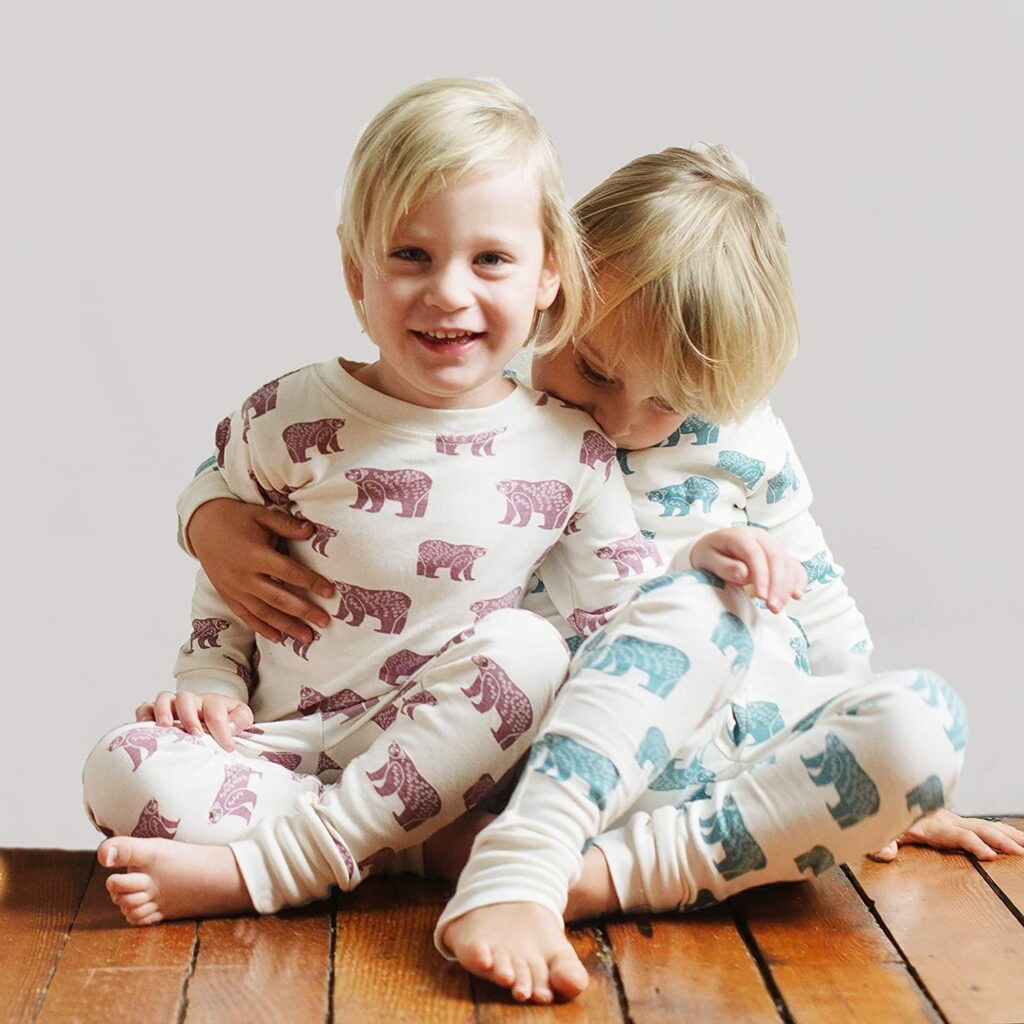 For your littlest family members, the "My Jammies" collection from Parade is perfect for early morning snuggles. These kids pajamas are made from incredibly soft, snuggly GOTS (Global Organic Textile Standard) certified organic cotton. Along with that, the exclusive hand printed designs are grown, dyed and sewn organically and under fair trade standards. Both long and short sleeved jammies should be snug fitting for safe sleep, and are also chemical and fire retardant.

Parade also makes onesies and amazing sleep sacks, perfect for keeping babies cozy and comfortable all night long.
Bambi & Birdie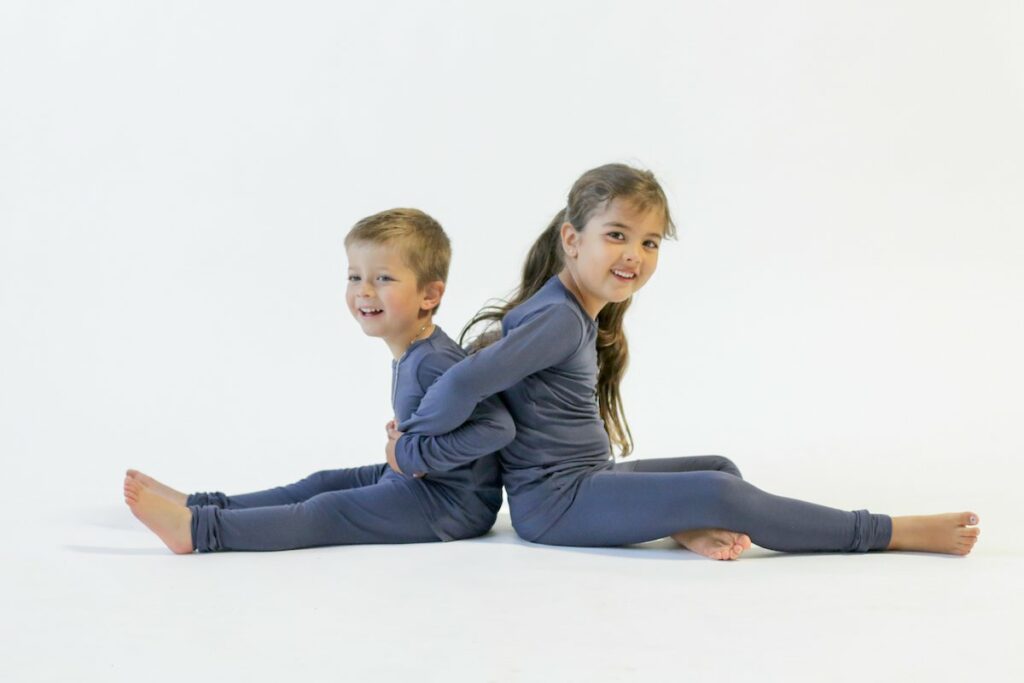 You can't go wrong with classic thermal kids pajamas. Especially ones that are snug-fit long legs and arms, thermal cuff and elastic waistband make for an all-night comfy fit and safe sleep. Bambi & Birdie's super soft breathable bamboo blend keeps temperature in check and makes jammies resistant to pilling and shrinkage. Snuggle approved, these PJs are a perfect example of everyday functional luxury, stuff dreams are made of!
Designed and ethically manufactured in Canada, jammies are Oeko Tex certified.
Lazy One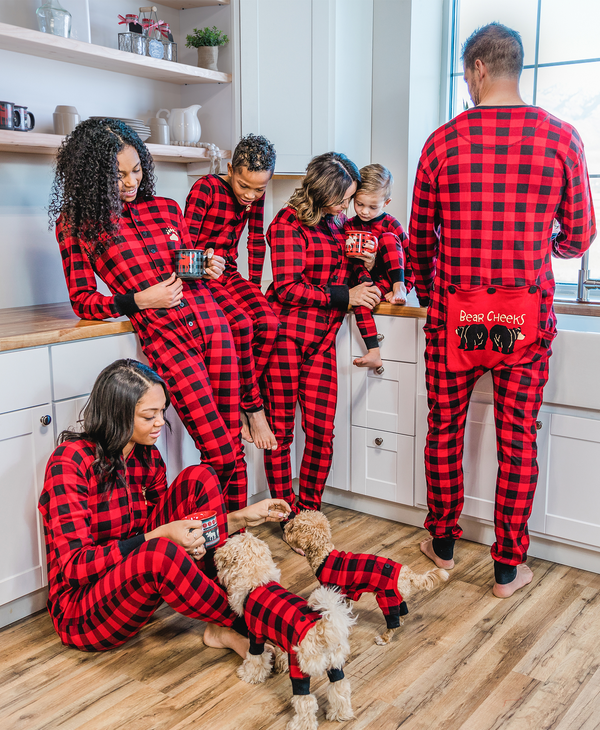 For the matchy-matchy family that loves to impress, there's Lazy One. They've got PJ's, onesies, union suits, rompers, boxers, bibs, robes, slippers and sleep masks for all members of the family. Not only are the designs super cute, silly and seasonal with tons of options. They are also 100% cotton! This makes family snuggles extra warm and cozy, especially when you add the matching socks. Plus, there's a size and style for everyone in the family, even the dog!
Jenn Wint
Jenn Wint is a writer, communications strategist and a public relations specialist. She is passionate about storytelling and community. Jenn lives in East Vancouver with her husband, 3yo son and 1yo daughter. You'll find them hanging around Vancouver's playgrounds, water parks, coffee shops and anywhere that bakes fresh cookies in-house!