Many people will start the holiday off this Sunday by lighting their menorah. Vancouver's Jewish community has many ways to help celebrate this 8-day holiday. We're sharing places to celebrate Hanukkah in Vancouver from shops for buying menorahs, challah, and more.
Decorations, gifts and more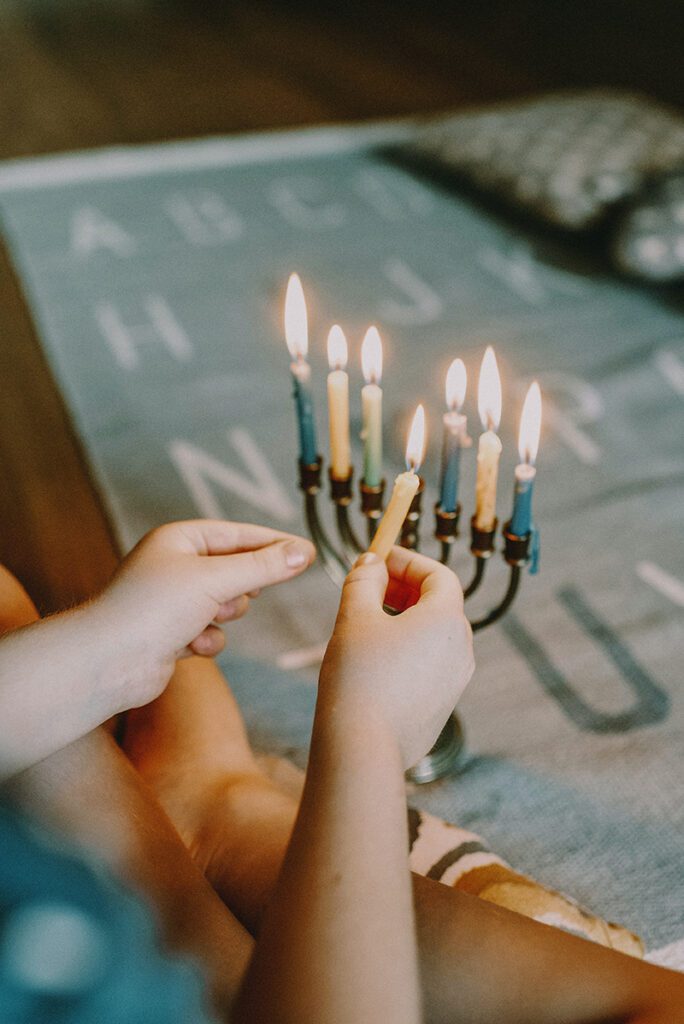 If you are looking for beautiful menorahs, dreidels, and gifts for little ones- find chocolate, Hanukkah stamp sets, and more at these locations.
Buchan's Kerrisdale Stationery
2141 West 41st Avenue, Vancouver
4391 Main Street, Vancouver
1501 West 6th Avenue, Vancouver
9711 Geal Road, Richmond
Food and treats
Looking for challah and Jewish cuisine? These restaurants and bakeries offer a variety of offerings, including sugar cookies and chocolates.
Sabra
3844 Oak St, Vancouver

Omnitsky
5775 Oak St, Vancouver

Solly's
2873 W Broadway, Vancouver
Sugar Cookies and Confections
3662 Oxford St, Vancouver
Purdys
Various locations through Metro Vancouver
Events
Eureka! It's Hanukkah!
Saturday, December 10 | 6:00 p.m.
Science World
East Side Jews Hanukkah Shabbat and Menorah Making
Friday, December 16 | 5:30 – 7:30 p.m.
Renfrew Community Centre
Hanukkah on Ice
Saturday, December 24 | 6:00 – 7:30 p.m.
Minoru Ice Rink
Did we miss your favourite shop or favourite place to buy food for and treats for Hanukkah? Let us kn ow in the comments.
Vancouver Mom
Would you like to write for us? We welcome well-written guest submissions with a local interest slant. Share your tips, review local businesses and highlight hot trends for Vancouver moms. Get all the info on our Contributor Page!