Giveaway: Destination Cultus Experience (over $1000 prize pack)
Summer Break's around the corner.
Time to head to Cultus Lake.
Don't miss our Destination Cultus Experience Giveaway. Here's your chance to get your family out of Vancouver for a fun-filled day in nearby Cultus Lake. Our prize pack has it all: accommodations, golf and of course, the not-to-miss Cultus Lake Waterpark and Adventure Park.
Cultus Lake Waterpark and Adventure Park: Your family's must-do activity on your summer bucket list
BC's largest waterpark Cultus Lake Waterpark celebrates 35 years this summer with epic rides and slides for all kinds of kids. The Bazooka Bowls, Rattler, Tubular Terror and Valley of Fear will thrill the risk-takers while the gentle slides at Pirate's Cove, the Kiddie Castle, and Turtle Pool are perfect for the little ones. And for grownups? Sit back and post to Instagram (did we mention free WIFI?) while lounging in one of the five hot tubs.
Across the way at the Cultus Lake Adventure Park, thrilling rides will have the kids screaming in a good way. Bigger kids can hop on the Cloud Buster or get spinny on the Round Up 360. The littles will love the Carousel, Honey Pot, and Ribbit. And let's not forget the legendary mini golf course course. Talk about a hole in one! Cap off the fun with a soft swirl cone but remember to eat after the rides.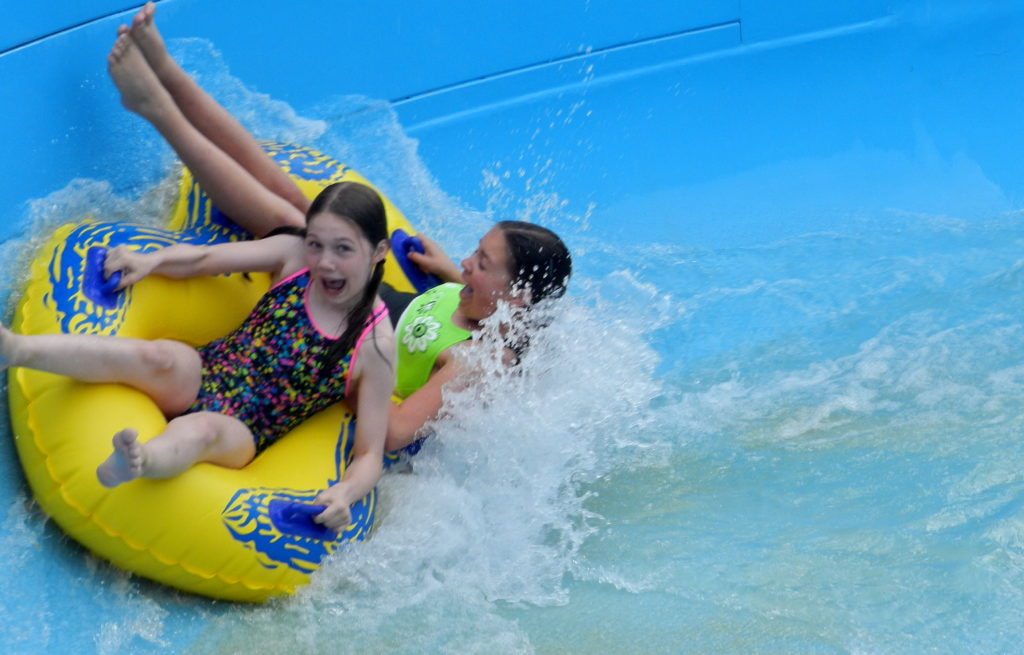 Here's what the Destination Cultus Experience Giveaway prize includes:
1. Cultus Lake Waterpark and Adventure Park Experience Package ($360 value)
4 passes to the Cultus Lake Waterpark
4 passes to the Cultus Lake Adventure Park (includes mini golf)
Pizza and fountain drinks for a family of four
Burger combo and ice cream for a family of four
Souvenir cup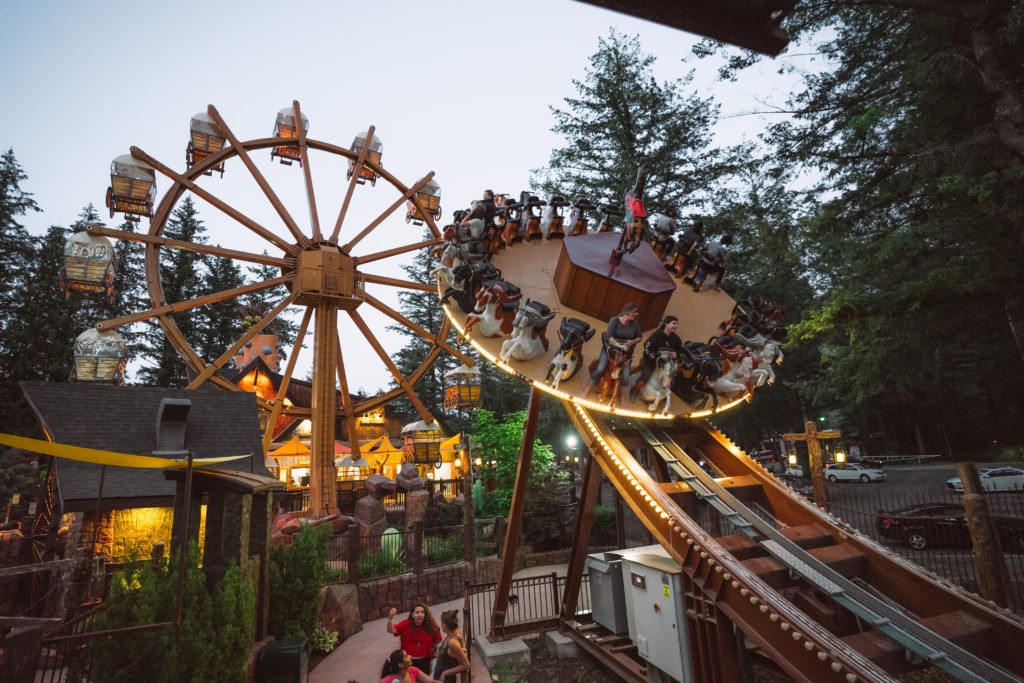 2. Accommodation at the Travelodge Chilliwack hotel ($390 value)
Enjoy two nights stay in a Standard Two Queen Bed Room at the Travelodge Chilliwack. Or have another family join you and book two rooms during the same evening.
Go on a British Columbia adventure with the Travelodge Chilliwack hotel, conveniently located off Trans-Canada Highway 1. With easy access to Abbotsford and Vancouver and located close to Fraser Valley University and Cultus Lake Waterpark and Adventure Park, Travelodge Chilliwack is the perfect spot for an escape from the ordinary.
3. A Day at the Cultus Lake Golf Club ($319 value)
4 x 18-hole green fees ($148 value)
2 x power carts – 2 people per cart ($58 value)
4 x $15 gift cards for Legends Bistro ($60 value)
4 x driving range vouchers ($23 value)
2 x standard Toptracer Range bay rentals – 1 hour each – 2 people per bay  ($30 value)
Cultus Lake Golf Club was carved from the dense forest nearly 30 years ago, offering an unforgettable golf and viewing experience. The stunning 4,000 yard 18-hole executive layout proves exciting and challenging for golfers of all skill levels. It is also home to Legends Bistro at the lake, serving breakfast, lunch and dinner 7 days a week, with beautiful views of the course, ponds and gardens.
Approximate total value: $1,069

How to Enter
Fill out our entry form before Tuesday, June 25 at 12pm. We will inform the winner by 5pm that day.
Terms and Conditions
Read our complete terms and conditions.
Sponsored by Cultus Lake Waterpark and Adventure Park
Cultus Lake Waterpark is BC's biggest waterpark celebrating 35 years of fun! Enjoy the thrills and excitement of over 18 waterslides, relax in 1 of 5 hot tubs or you can take a soothing float around the Adventure River. There are also acres of green grassy space with over 150 free to use covered picnic tables and when you get hungry, there are 6 food outlets in the park as well as BBQ rentals. With 4 areas designed for children, everyone will enjoy. For some extra fun, checkout 1 of the 3 night sliding events, complete with live bands. Located in the Fraser Valley about an hour's drive from Vancouver. Open daily at 9:30 am, rain or shine, from June 1st to September 2nd. www.cultus.com
Looking for ways to spend your summer break?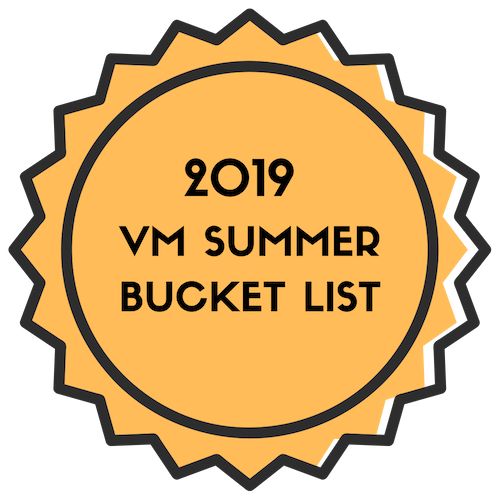 Christine Pilkington
Christine Pilkington has over 15 years of digital and interactive media experience. Breakfast Television has dubbed her a Baby Product Guru and she frequently appears on CBC and CTV. She lives with her husband, three daughters and a Lagotto Romagnolo in East Vancouver, about 10 minutes from where she grew up. Christine is also the CEO of Crisp Media Inc, which develops digital marketing strategies for businesses.