Contest: Enter for a chance to win an Arts Umbrella Gift Certificate valued at $150!
Calling all pint-sized art lovers! This holiday season we're giving away a $150 Arts Umbrella  gift certificate to any of their winter session classes. What a great way for your tiny dancer (or painter, mover, shaker, candle stick maker) to get creative, express themselves, blow off steam and have a whole lot of fun!
Fun fact! Arts Umbrella programs are taught by real artist – think painters, dancers, actors and mixed media pros – who know how to spark your kids imaginations and get their creative juices flowing.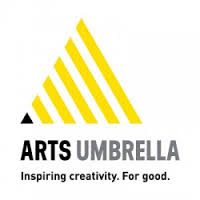 Art can change the lives of children in incredible ways, which is why Arts Umbrella helps young artists cultivate creativity and grow self-confidence through Theatre,Visual Arts, and Dance programs. Since 1979, the not-for-profit has opened the doors for all kids ages 2 to 19 to find and explore their artistic voices. More than 21,500 children discover the magic each year – with two-thirds participating at little to no cost to their families. www.artsumbrella.com
Contest runs until December 18th at 11:59 pm, PST.
You may only enter once.
The winner will contacted by email. If the winner doesn't claim the prize within 48 hours, another name will be selected.
Good luck!
*VancouverMom.ca is a division of Crisp Media, Suite 101 — 887 Great Northern Way, St. Vancouver, BC V5T 4T5. crispmedia.ca. You can unsubscribe from our mailing list at any time.
Harriet Fancott
Harriet Fancott is the Editor and Social Media Manager for Vancouver Mom. She has over 20 years experience in the arts, tech and mom-based blogging arenas. She lives in East Vancouver with her husband and son where they enjoy exploring all that Vancouver has to offer from festivals and events to playgrounds and beaches to sushi and ice cream (although not together).