Contest! Enter to win 2 Badminton Vancouver camps ($450 value!)
Calling all badminton lovers! Line up your racquets and birdies because we have a smashing great giveaway from Badminton Vancouver valued at $450!

What better way to challenge and exhaust your active child than badminton camp with Anna Rice, one of the world's top badminton players, and 10 followup lessons in September.
The giveaway!

Kids Summer Badminton Camp!
For Kids Ages 6-14. Don't let your kids sit at home watching TV & playing video games this summer. Have them stay active and hone their badminton skills this summer in a program designed by resident coach two-time Olympian Anna Rice!
Summer Ba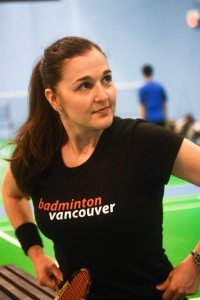 dminton Camp enrollment  for August 17th to 21st, or 24th to 28th.
September Group Lessons
September followup! Hone those camp skills with  10 weeks of badminton lessons in Olympian Anna Rice's specially designed program.
Badminton Vancouver: www.badminton-vancouver.com
If your kids are ready to learn some feints, flicks and fancy footwork, enter this smashing contest now!
Contest Rules
Contest runs until August 9th at 11:59 pm, PST.
You may only enter once.
The winner for this giveaway will be selected using random.org.
The winner will contacted by email. If the winner doesn't claim the prize within 48 hours, another name will be selected.
Good luck!
*VancouverMom.ca is a division of Crisp Media, 105-211 E Georgia, Vancouver, BC, crispmedia.ca. Note that you can unsubscribe from our mail list at any time.
Harriet Fancott
Harriet Fancott is the Editor and Social Media Manager for Vancouver Mom. She has over 20 years experience in the arts, tech and mom-based blogging arenas. She lives in East Vancouver with her husband and son where they enjoy exploring all that Vancouver has to offer from festivals and events to playgrounds and beaches to sushi and ice cream (although not together).