You Say: Spring Break Plans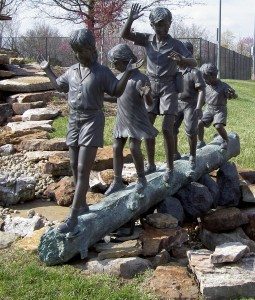 Spring Break is just over a week away, and we thought that checking in with Vancouver moms to find out what their plans are would make a great You Say feature. We asked what you were up to, and several of you weighed in on Twitter and shared what you and your kids will be doing while school is out. If you're wondering what your fellow Vancouver moms are up to in order to keep their little ones entertained and engaged, read on for some ideas. Or weigh in and share some of your own by leaving us a reply – we always love to hear from you!
You Say: Spring Break in Vancouver
@sawracki says her kids will be, "Cleaning my house." Now that's what we call a productive use of time.
The fabulous @tjrossignol says that her son will be attending, "UBC Farm spring camp." She also added, "Pear Tree is also a camp fave in the Broadway and Macdonald area."
We love to tweet with @MichelleLKent, so we were thrilled when she shared her plans. She said her daughter will be doing, "Some classes *paid*, swimming and hanging out at home with friends. Not much, really."
@erin_vb would say that not doing much is a good thing. She shared her plans, "Ski camps at Grouse Mountain and fun play dates with friends. #kidsneedtochill"
See Also
Our own Managing Editor @AmberStrocel says, "My kids are spending a week doing art camps at Evergreen Cultural Centre and Place des Arts, and a week relaxing at home."
It looks like a relaxed Spring Break is where it's at for Vancouver moms this year. Do you agree? Are you still scrambling to find a camp? Leave a reply and share your thoughts, too.
Vancouver Mom
Would you like to write for us? We welcome well-written guest submissions with a local interest slant. Share your tips, review local businesses and highlight hot trends for Vancouver moms. Get all the info on our Contributor Page!