Holiday Style: It's Not an Ugly Sweater Party?
Article by Joyce Lau, our holiday style expert.
We know deep down you actually really do like those ugly sweater parties. For once, you don't have to stress about what to wear! You can literally wear whatever. And you still might not win the prize for the ugliest sweater. So before you RSVP a no to the fancy party, let us remind you that holiday parties (although stressful) typically come with an abundant flow of spiked eggnog and lots of wine. And we sure know you need wine. So let us help you. You'll be hummin' to Rihanna's "Cheers to the freakin' weekend…" in no time. Here are three perfect holiday style options, all for under $40. The best part is you can wear them all again!
Entertain in Effortless Holiday Style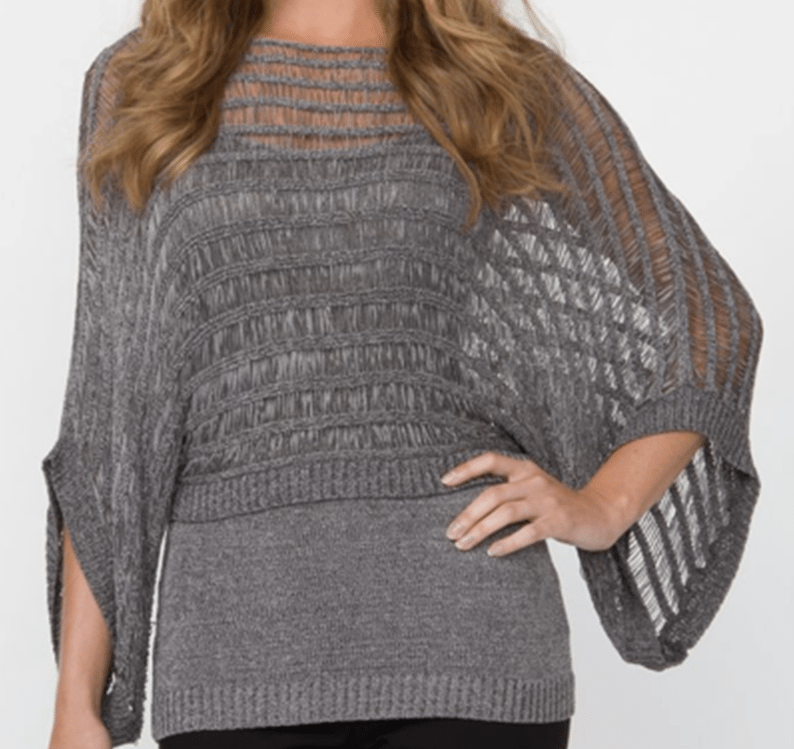 You've invited a few close friends over for a tree decorating and turkey dinner. It will look like you never broke into a sweat with this dramatic yet understated look. Add a colourful necklace for some brave notes, or just wear lots of bangles to accessorize.
Silver crochet layered sweater, $19.99, Le Chateau Outlet
Ready for a Dinner Party Out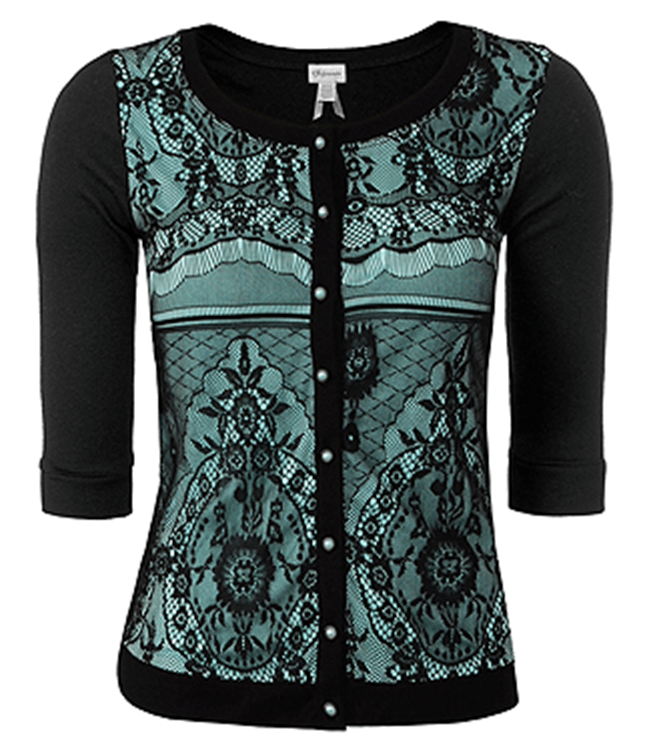 It's a Christmas party but it's not full-on hotel fancy. Go classy and throw on that black skirt you already own. Step up the dressy factor with long multi-strand pearls and metallic heels. Then wear it again to the office with dress pants and simple studs. It's holiday style that works all year long.
Lace front cardigan, $34.90, Dynamite
Festive Family-Friendly Fun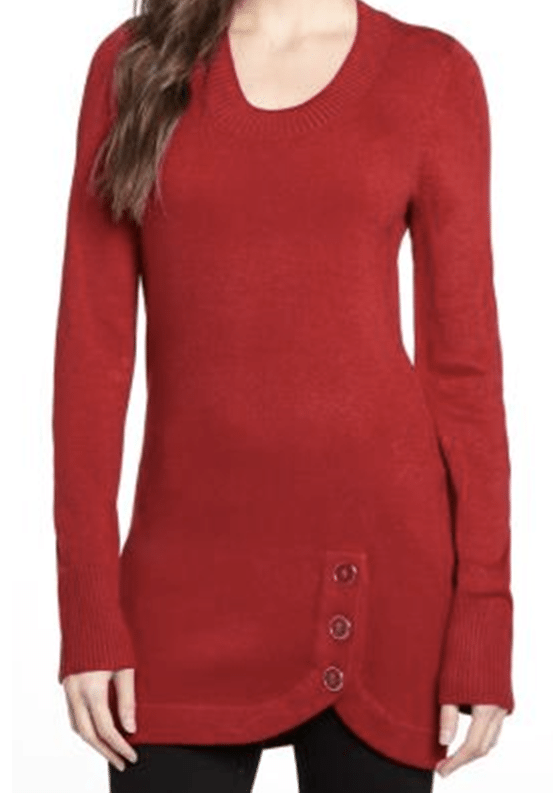 Your kid's little buddies are going to be there. You can anticipate that there'll be at least one meltdown and sticky hands are for sure. Resist the urge to bust out your functional mom jeans and zip-up hoodie. Throw on this machine wash long sweater. Add stretchy leggings. It'll not only be comfy to pick your kids up off the floor but you'll have room to eat, too.
Scoop neck knit sweater, $36, Reitmans
What are your must-haves when it comes to effortless holiday style?
Joyce Lau is the founder of Yummy Mummy Makeovers. Known for their Style Parties, they're empowering moms to embrace their post-baby bod and gain skills to make clothing choices that are right for them. Host a Style Party or become a licensee. Learn more at www.ymmakeovers.com.
Vancouver Mom
Would you like to write for us? We welcome well-written guest submissions with a local interest slant. Share your tips, review local businesses and highlight hot trends for Vancouver moms. Get all the info on our Contributor Page!