Green Mom on the Street: Manda Aufochs Gillespie
We say it time and time again: Vancouver moms are the best. In our Mom on the Street series we're talking to many of you to find out what makes you awesome, and what you love about the city you call home. Today we're going green as we talk to WeCapella speaker and author Manda Aufochs Gillespie – a.k.a. the Green Mama – to get her tips as a green mom on the street.
Green Mom on the Street: Manda Aufochs Gillespie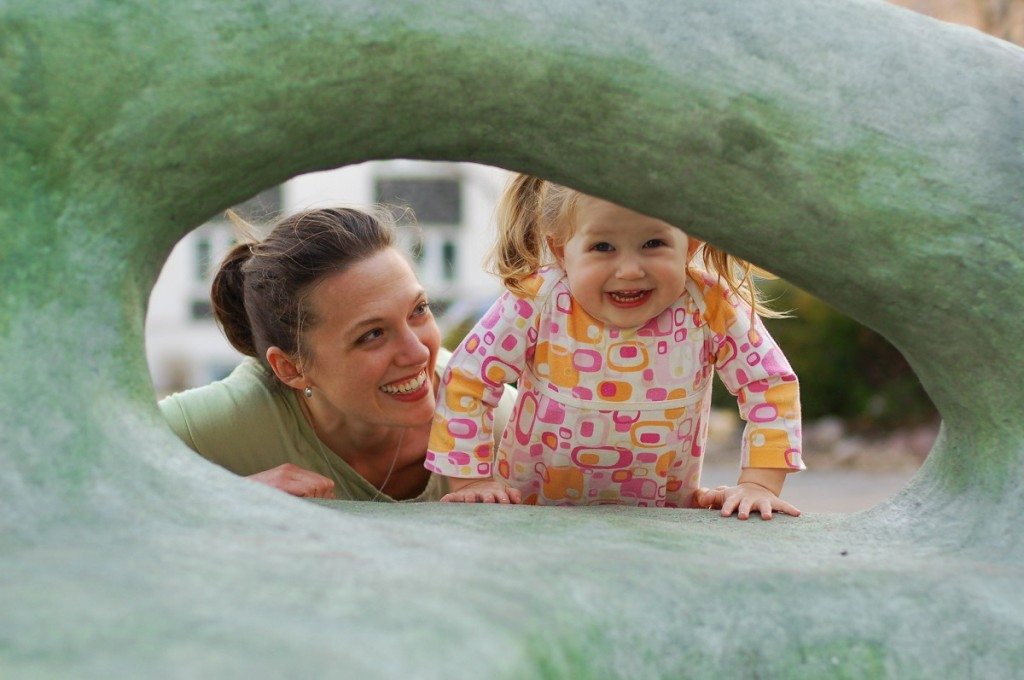 We connected with Manda at WeCapella, and when we heard her book Green Mama was about to be published we knew we wanted to connect. We can always use more tips on greening our lives, especially from a fellow Vancouver mom. Manda has two girls, who are seven and four years old. She moved to Vancouver from the US four and a half years ago for her husband's job, but the choice to relocate here wasn't haphazard. Her family had a connection to the city, and they felt it could offer a better life balance. When we asked her what she loves about living here she shared, "To me Vancouver is awesome because the density of amazing people doing amazing things is unsurpassed."
This Vancouver-based green mom has some concerns about life in Vancouver, though – notably the cost of living. Manda says that she grew up poor and marginalized. In a city where housing costs are high and many families are scrimping and saving she believes it should still be possible to make green choices, saying, "Keeping our kids safe isn't only for the rich and famous."
"Moms are Smart"
Manda shares, "Writing a book for me is a bit of a dream come true. I have been working towards and planning this dream since I started my website the Green Mama." Her goal with the book was to create a clear and accessible guide to green living for the aspiring green mom. She says, "Moms are smart. We know when we're not getting the full truth." She's trying to change that with her book. "It's the first book that gives parents the truth, and then gives them clear steps to take no matter how little they make or where they live."
If you've struggled to find Canadian-specific information, you may want to check out Manda's book. So many books and articles are written from a US perspective, but there are differences between the two countries, as this green mom on the street points out. Green Mama is a guide for Canadians, so we can find information just for us.
Taking Aim at Greenwashing
Whether you're an experienced green mom, or you're taking your first steps toward sustainability, you may have discovered that it's difficult to tell what's really green and what's just greenwashing. Manda has suggestions. She says, "Be wary, be discerning. You will be tricked if at all possible." Manda says to trust your own instincts. "Open it up and smell it. If it smells strong, something is wrong." It can also help to look for third party certification labels on the products you buy, because they show that an independent body has verified at least some of the claims the product is making.
The bottom line for Manda is blending research and good woman wisdom. If you'd like to take more steps to be a green mom yourself, we think that's a great place to start.
Thanks so much, Manda, for sharing your viewpoint as a Vancouver green mom on the street! If you'd like to share the high points of your neighbourhood with us in an upcoming mom on the street feature, drop us a line at vancouvermom.ca/contact.
The Green Mama
Vancouver Mom
Would you like to write for us? We welcome well-written guest submissions with a local interest slant. Share your tips, review local businesses and highlight hot trends for Vancouver moms. Get all the info on our Contributor Page!