Dinner Hack for Busy Moms! 5 Vancouver meal kit delivery services that save you time
Anyone struggling to make dinner in the summer, raise your hand! With non-stop activities and the sun out until late, it's tough to get motivated to spend time in the kitchen. Convenience, without sacrificing nutrition, is paramount in the summer so we can eat and get back the patio, pool deck or sunset.
Meal kit delivery is having a moment for a reason. Because let's face it, moms are BUSY, and that "OMG it's 4 pm and I have no idea what we're having for dinner!" feeling is never good at any time of year.
Enter the solution to all your meal prep woes mamas! Vancouver meal kit delivery services. Here are five of our faves guaranteed to save you time and make you look like a super chef without having to break a sweat.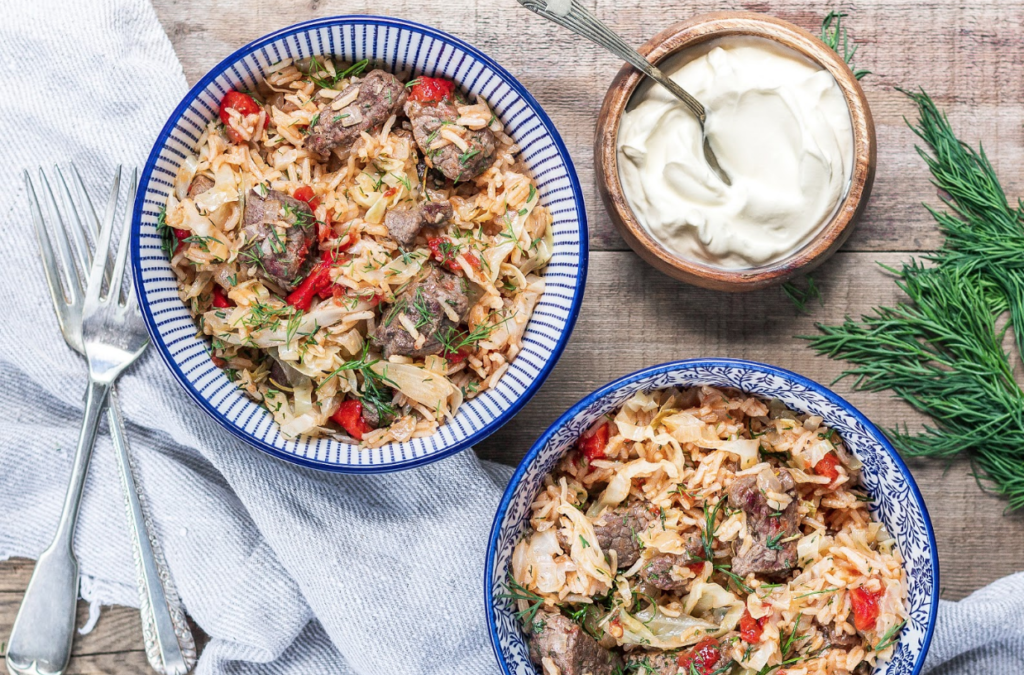 Fresh Prep is one of our favourite Vancouver meal kit delivery services. They use fresh, organic and local ingredients when possible, the meats are all antibiotic and hormone-free and the fish is Ocean Wise. It's ideal for parents who want nutritious meals without spending hours in the kitchen (hear, hear!). And get this – it only takes 15 to 30 minutes to make dinner using their pre-portioned, pre-chopped ingredients.
Fresh Prep's portions feed anywhere from 2 to 12 people and they contain meat or veggie recipes designed by an in-house chef and approved by a nutritionist. Bonus: if chopping isn't your favourite activity (who has time for that?), Fresh Prep pre-chops most ingredients for you.
What sets Fresh Prep apart is that the company is committed to reducing waste. Fresh Prep helps you not only reduce your food waste, but helps you also recycle your plastic packaging in the most environmentally responsible method possible. Simply rinse out your packaging, place it back in the cooler bag and they'll pick it up the following week when you receive your new meals.
Concerned about eating too much meat, gluten or dairy? Not a problem. Fresh Prep has 8 weekly menu options accommodating gluten-free, dairy-free and vegetarian diets (often includes a vegan option as well).
Since we're such fans of Fresh Prep, we want all Vancouver Mom readers to try out Fresh Prep for 75% off on their first order. Use code VANMOM18 and try out your first 4 meals for only $11!

Visit freshprep.ca to get started.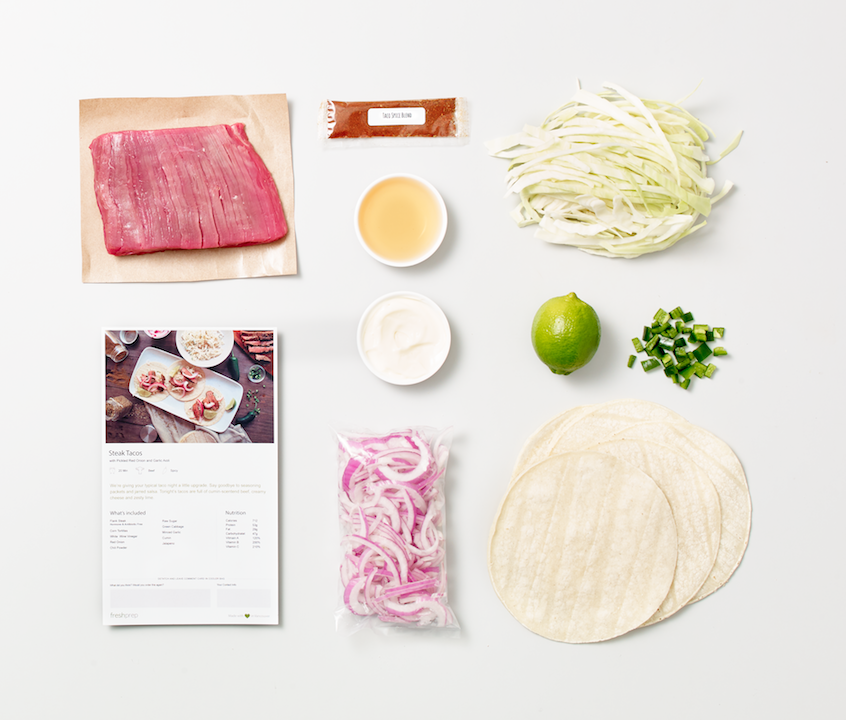 Toronto-based Chef's Plate provides fresh ingredients and delicious recipes delivered by FedEx to your door each week. Ingredients arrive in refrigerated cardboard boxes so you don't have to worry about being home when your meals are delivered. Ingredients are pre-portioned with simple step-by-step instructions to help even beginner cooks create impressive chef-inspired dishes in under thirty minutes. Meats are antibiotic and hormone free, and vegan options are also available. Delivery is free to most addresses in BC.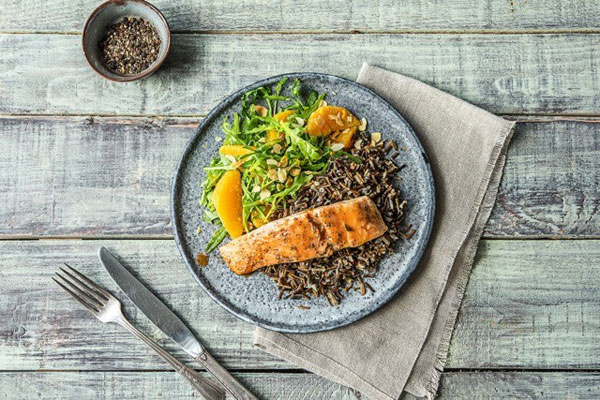 HelloFresh features recipes curated by chefs with a focus on farm-fresh ingredients for every meal. They offer three different meal plan options – family, pronto and veggie – that all feature healthy recipes and pre-cut and pre-portioned ingredients. Shipping is free.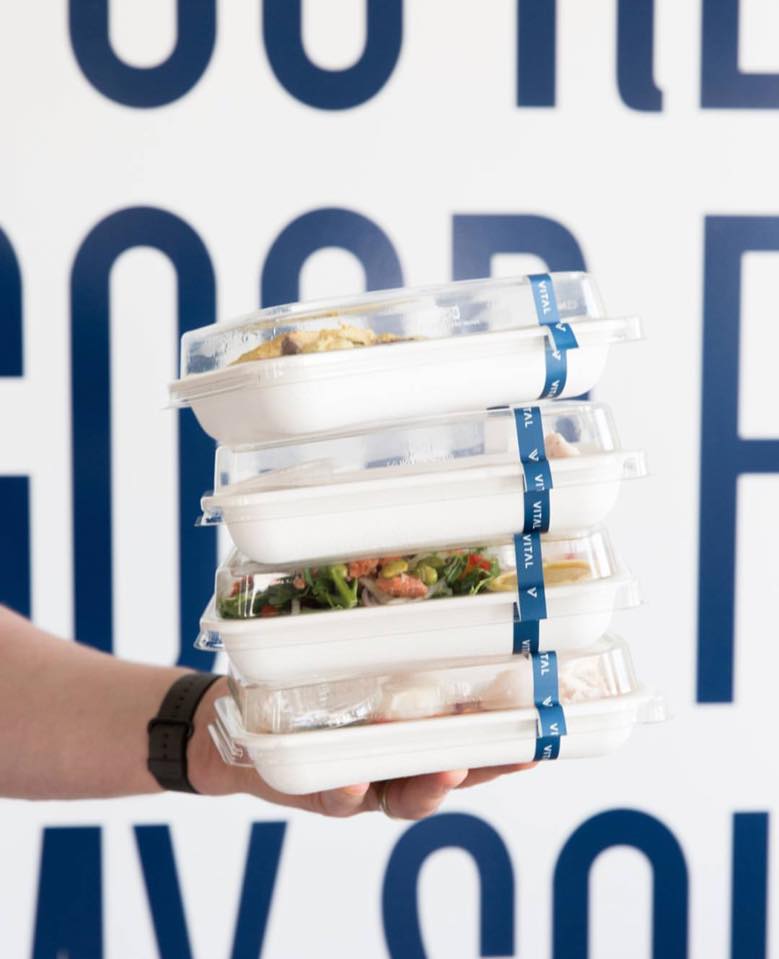 Vital Supply Co., whose tagline and hashtag is #feedyourvitals, sends food from its Powell Street cafe to your home. Super clean and super healthy is their M.O, and everything on the menu is 100% gluten, dairy, refined sugar-free, and organically sourced where possible. Their meals are already made, so you're skipping the cooking part but paying a bit more for that extra help in getting food on the table.

Montreal's bilingual online meal kit service delivers across Canada. Choose between breakfast, snacks, and dinner boxes in custom, veggie, or chef style. Miss Fresh aims to inspire you to cook at home and help you discover delicious new recipes and flavours.
Now about dinner…

Fresh Prep is the dinner solution for busy people like you. We chop, portion, and deliver all the ingredients necessary for you to cook a delicious meal

in 30 minutes

or less. No grocery shopping and zero prep required. Through this meal kit, we tackle food waste, and offer a sustainable, environmentally friendly solution that makes sense. www.freshprep.ca
Harriet Fancott
Harriet Fancott is the Editor and Social Media Manager for Vancouver Mom. She has over 20 years experience in the arts, tech and mom-based blogging arenas. She lives in East Vancouver with her husband and son where they enjoy exploring all that Vancouver has to offer from festivals and events to playgrounds and beaches to sushi and ice cream (although not together).