Back to School Countdown Week 1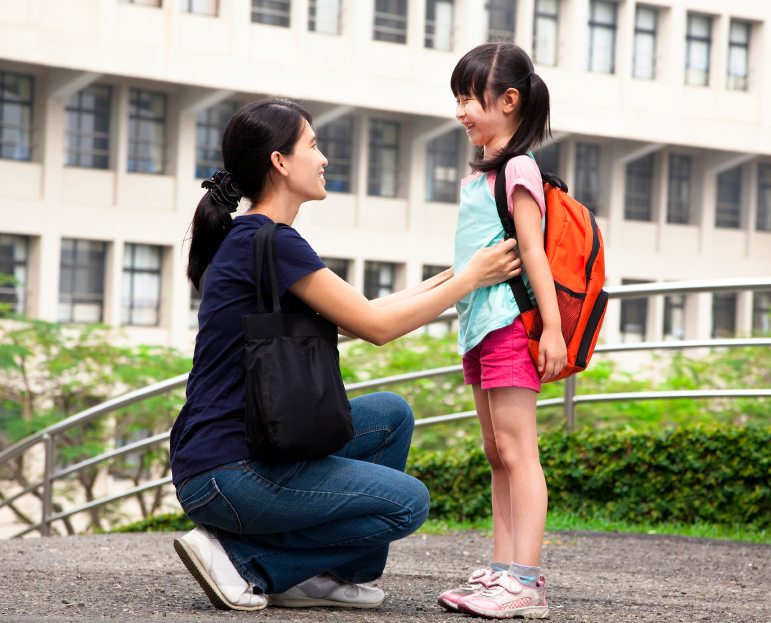 What happened? Suddenly it's back to school time, and those piles of binders, backpacks, and pencils are showing up in stores. Don't worry, we'll walk you through this. This is our Back to School Countdown, and each Monday for the next four weeks we'll share some tips to help you get ready.
Final push for summer
Check out our Summer Bucket List and squeeze everything out of the summer break. Is there a pool you haven't been to? A ice cream place you haven't, ahem, tested? If you feel like you've done it all and can't bear to plan another outing, let our Bucket List inspire you.
After school activities
Many community centres open their autumn class booking in August, so get in there and line up those swimming lessons, skating lessons, soccer, and dance.
Order labels
Oh, the joy of writing your child's name in every single thing ever. Skip the Sharpie hand cramps and order some labels pre-printed. There are fabric ones for the old school among us (raises hand), or stickers that can go through the wash, cute images, all sorts. But now is the time to place your order so you don't have to stay up until 2am labelling the night before school starts.
Chop chop
Haircuts! Book in those hair appointments now and feel so organized when you don't have to scramble the weekend before school starts. How does their hair grow so fast over the summer? And how do we not notice?

This post is sponsored by Springfree Trampoline. Springfree is the innovator in trampolines. Every component has been rigorously tested and made with the highest quality materials so you get the same enjoyment, year after year. With no springs, no hard edges, the frame beneath the jumping surface and a safety net that prevents falls, you can relax knowing it's the world's safest trampoline. Come for a test jump at the Coquitlam Springfree store!
Images courtesy Springfree Trampoline, Stuck on You Labels
Erin McGann
Erin McGann is the former Managing Editor for Vancouver Mom and Toronto Mom Now. She drinks just a bit too much coffee, is a bit obsessed about sourcing local food, plays the cello moderately well, spends too much time on Twitter, keeps honeybees on a rooftop, and has a thing for single-malt whisky. Erin is working on a novel set in turn-of-the-century Vancouver, which her husband, son and dog have to hear about all the time, and also blogs at Erin at Large.