Pink Shirt Day: A day to take a stand against bullying and spread kindness
Photo credit: Kera Skocylas
Pink Shirt Day 2022 is just around the corner. This special day is celebrated on the last Wednesday of February every year and this year it will be on February 23.
This day is so important — it raises awareness about bullying, which is sadly something many children deal with both at school and online. It also raises funds for some wonderful programs that help children who have been dealing with bullying.
This year's Pink Shirt Day theme
This year Pink Shirt Day is all about diversity and embracing cultures, identities and true selves. The focus is having a greater acceptance, respect and inclusion for everyone.
"This year we are asking you to join us in celebrating our diversity while raising funds to support inclusive anti-bullying programs for kids in our communities." – pinkshirtday.ca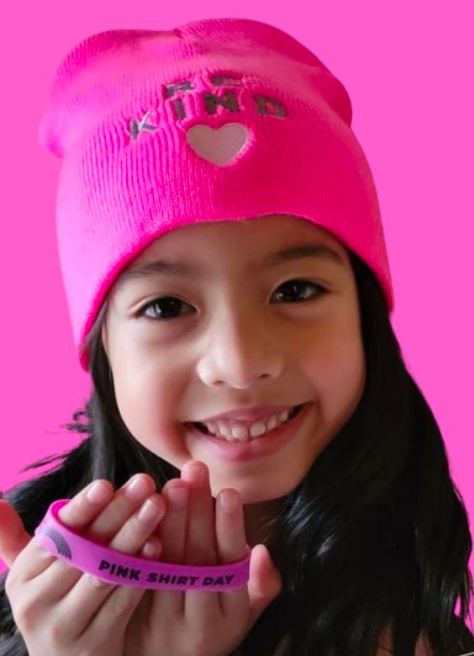 Where to order an official Pink Shirt in Vancouver
You can order your official pink shirt here or buy one from your local London Drugs.
By purchasing an official Pink Shirt Day t-shirt you are helping support organizations that support children's healthy self-esteem and teach empathy, compassion and kindness. Leave Out Violence Society (LOVE BC), Crisis Intervention and Suicide Prevention Centre of BC, Boys and Girls Clubs of Western Canada, Vancouver Out On Screen Film and Video Society and Stigma-Free Society are a few incredible organizations where proceeds have gone to in the past.
Kindness is one of the key aspects of these organizations. Explain to your children how important it is to be kind to others and show them how fun it can be.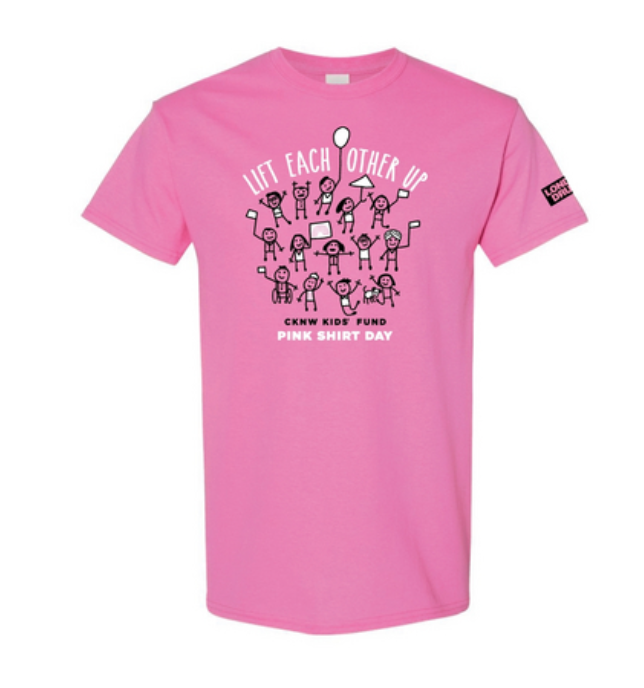 Ways to participate in Pink Shirt Day 2022
Teach your children kindness through these simple reminders and activities.
Here are 15 simple ways to teach your children how they can be kind:
Include others when you are playing – invite someone to play on the playground
Use kind words (like please, thank you, excuse me and I'm sorry)
Don't gossip or say mean words about others
Smile at people
Hold the door open for someone
Bake cookies or muffins for a neighbour
Make a thank you card for a teacher
Pick up litter
Compliment a friend
Set the table for dinner or clean up your toys without being asked
Write chalk messages on the sidewalk
Call a friend you haven't seen in awhile to say 'hello'
Donate your toys and clothes
Paint kindness rocks and leave them at the playground
Be a role model – teach younger children how important it is to be kind and inclusive
Connecting through learning together
Here are some free read along books to watch with your kids:
I am Human – A Book of Empathy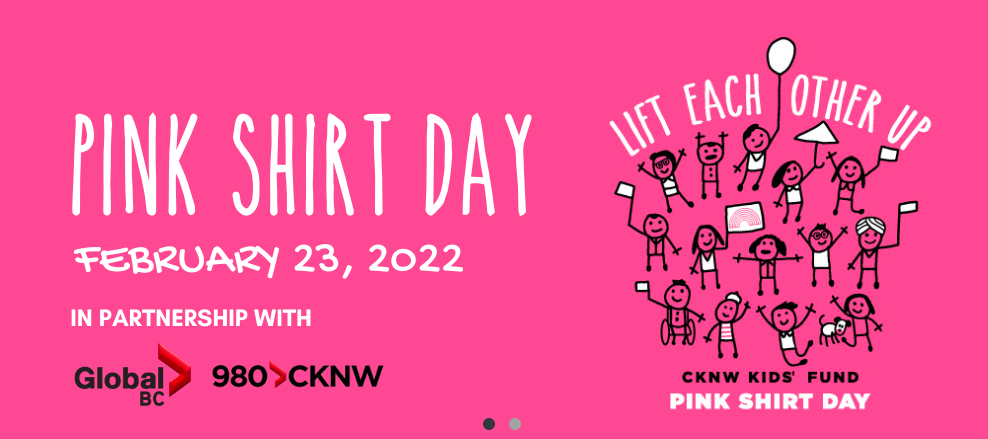 Start a Pink Shirt Day fundraiser in Vancouver or donate to one
Connect with your child's school or a group of friends to raise funds to anti-bullying initiatives in Greater Vancouver. You can start an online fundraising group safely and securely through organizations like Charitable Impact (CHIMP) here.
Now is the time to order your pink shirts in time for Pink Shirt Day 2022. If you can't get an official shirt any pink will do! Wear your pink proudly on February 23 to celebrate Pink Shirt Day in Vancouver.
Tag @vancouver_mom on instagram for your chance to be featured with your kids in your pink shirts.
Kera Skocylas
Kera is a full-time mom with three kids. She lives in the suburbs of Vancouver and recently started Kids Cuddles Coffee, a 'mommy-news' blog. She loves going on adventures with her kids all over the Lower Mainland. She has a passion for writing and the news. Before becoming a mom she worked at CBC radio and at a local newspaper. Follow her on Instagram @kidscuddlescoffee