Date Night Friday! Drop the kids at The World of Kidtropolis and head out
Kick off Family Day weekend with a little alone time, sans enfants! Talk about a win-win date night. You drop the kids at The World of Kidtropolis where you know they'll have a ball, then head out for up to four hours with your partner for a movie, dinner, dessert, shopping, exploring or really anything you darn well please!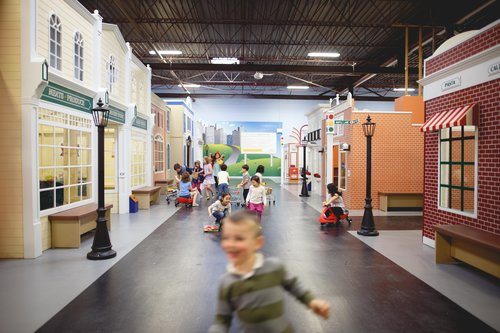 The World of Kidtropolis is located in Richmond, which makes a trip to Steveston Village for fish and chips, sushi, beer at Britannia Brewing Company or a more upscale outing to Gudrun's a no-brainer. Plus if the weather is fine, a wander along the boardwalk and a ice cream is a delightful way to while away an evening.
Other date night options in Richmond include heading over to the Cineplex Cinemas at SilverCity Riverport to catch the latest flick or getting your shop on at nearby Richmond Centre. So many options when you have four free hours to spend!
And trust us when we say, if you haven't taken the kids to The World of Kidtropolis, it's really a must, an indoor city where kids get to roam around and play in a safe environment that feels like a real town. There's a grocery store (which is shockingly popular!), a post office, a camper, gas station, hospital, theatre, airport, police station, restaurants, schools and so much more. Children become firefighters, police officers, restaurant owners, teachers, stage performers and more. And they LOVE it.
Kids Night Out at Kidtropolis
On Kids Night Out, which is really Mom and Dad's night out (but they don't need to know that) kids get to play for hours, and have a dinner too.
Dates: February 9th and May 11, 2018, from 6-10pm
Cost:  $25 + GST per child and $20 + GST for siblings.
Includes, pizza, juice box and popcorn.
Reserve your spot now.
This post is sponsored by one of our Community Builders, The World of Kidtropolis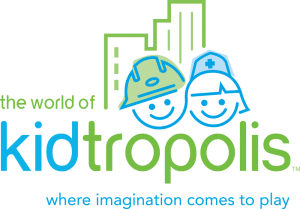 The World of Kidtropolis is an interactive city model designed to provide a safe, unique and realistic educational environment that lets kids do what they do best: pretend play! Our goal is to provide purposeful play and hands-on learning experiences in a family-focused environment. Children use their imagination to become firefighters, police officers, restaurant owners, teachers, stage performers and more. Kidtropolis is the perfect environment for parents and caregivers to bond with their children by participating together in pretend play! www.kidtropolis.ca
Harriet Fancott
Harriet Fancott is the Editor and Social Media Manager for Vancouver Mom. She has over 20 years experience in the arts, tech and mom-based blogging arenas. She lives in East Vancouver with her husband and son where they enjoy exploring all that Vancouver has to offer from festivals and events to playgrounds and beaches to sushi and ice cream (although not together).