How a Creative Education Nurtures Kids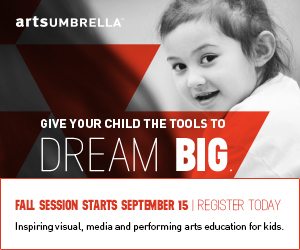 Back-to-school is still up in the air for public school students here in Vancouver, but other classes are firing up all across the city. If you haven't taken time to consider what extracurricular activities your children might enjoy this fall, now is the time to do it. And while you're considering, we'd like to put in a word for giving your kids a great creative education.
Benefits of a Creative Education
A 1999 report on education for the British government entitled "All Our Futures" said:
[box style="rounded"]Creativity is possible in all areas of human activity, including the arts, sciences, at work at play and in all other areas of daily life. All people have creative abilities and we all have them differently. When individuals find their creative strengths, it can have an enormous impact on self-esteem and on overall achievement.[/box]
In short, a creative education isn't just about kids having fun getting messy. It's about helping children tap into a part of themselves that furthers performance in all areas of life.
We all have different aptitudes. Some of us excel at math and science. Others love to read and write. Some people are natural athletes. Still others love to paint or dance. By helping your child find those areas they excel at and enjoy, you're helping them to gain confidence as they work at a skill and improve. That confidence pays off not just in one area, but in all areas, as children learn about the value of hard work and persistence. For many children, a creative education helps build self-esteem and helps a child succeed outside of the art, music or dance class.
Creative Thinking
We've all heard about the information economy. One of the most important skills in this information economy is creativity. Scientists, engineers, computer programmers, designers and even lawyers need to be good problem-solvers who can look at a problem from many different angles. A creative education helps children to develop those problem-solving abilities. In art, theatre, music and dance classes children experiment with what does and doesn't work, approaching a task from many different angles. In the process they're honing their creative muscles, and building skills to last a lifetime.
Just Plain Fun
One of the biggest benefits to a creative education, however, is that it's just plain fun. When kids are making art and music, moving their bodies in dance, performing in the theatre and so on, they're enjoying themselves. They're letting off steam. They're being kids. These are all good things. Any parent can tell you that when you pick your child up from a class they've enjoyed, the rest of the day goes more smoothly. Happier kids make for happier parents, which makes for fewer conflicts back at home. Finding an art, music, theatre or dance class that your little one enjoys is a great way to nurture them in the here and now.
How to Choose
So, how do you go about making sure your child receives a great creative education? It's not rocket science. Start by asking your kids what they're interested in. If they're really young, this may just involve watching what they seem to gravitate towards. Then look for a class near you with a good reputation, and chat with the teacher. If the fit is good, dive in. Don't fret if your child completes the class and doesn't want to do it again. The point is to let your child experiment and grow, not to commit to a creative pursuit at a young age and stick with it. Try something else next time. No doubt, your child will soon find an activity they enjoy, and that gives them all the benefits of a creative education.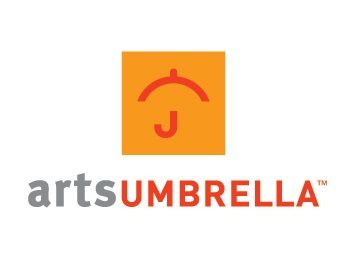 This article was sponsored by Arts Umbrella, where they're giving your child the tools to dream big! Art is an important part every kid's life – an invaluable form of self-expression that boosts their growth, confidence and academic skills. Since 1979, Arts Umbrella has proudly provided high quality and accessible arts education to children and youth throughout Metro Vancouver. Unlock the creative potential in your kids at Arts Umbrella. Registration is now open for classes in drawing, painting, theatre, dance and more.Register online at www.artsumbrella.com, or by phone at 604.681.5268. Locations in Vancouver, South Surrey and Surrey Centre. Join our community where art comes alive.
Vancouver Mom
Would you like to write for us? We welcome well-written guest submissions with a local interest slant. Share your tips, review local businesses and highlight hot trends for Vancouver moms. Get all the info on our Contributor Page!