Home School: Doing our Best During the BC Teachers Strike
Wherever our political feelings lie, all parents in BC are scrambling to find ways to keep up with the school curriculum while schools remain closed during the BC teachers strike. "Falling behind" with literacy and numeracy in particular is a source of great anxiety for parents. We've probably all heard stories of kids forgetting how to write or spell over the course of a 'normal' summer – let alone such an extended one. So let's just do what we always do as parents: our best. Here are some tips for setting up an impromptu home school.
A Space to Learn During the BC Teachers Strike
Choose a set space where the kids will sit and learn. It helps them to set their minds to their schoolwork by differentiating it from places to play at home. Whether it's a kitchen table or the corner of a room, it's a place they'll go to each day to concentrate.
Little and Often
We want our kids to respond well to the concept of learning at home – and if they're in a one-on-one or one-on-few situation, they're getting more undivided attention than they would in a classroom setting. Bear in mind that a 'little and often' approach is often best for younger kids. Make it fun, fast and furious. They'll be excited to get back to that table each morning for their next fix.
The Library and Graded Readers
This is a given. All libraries offer a guided reading system, and staff will happily recommend appropriate books for your child. There are free downloadable books, graded readers, audio books and computer time. If you haven't signed up for your local library, the BC teachers strike is the time to take advantage of a fantastic community service.
Workbooks and Apps
Visit an educational store in Vancouver – or indeed any bookstore – and pick up some grade-appropriate workbooks. From Academic Books to Kidsbooks to Chapters Indigo, there are options in most neighbourhoods. Don't worry about whether they're the best ones – if your child is reading, writing and learning with numbers, you're doing a good thing. Set aside some iPad time and let them peruse Google Earth, National Geographic … the list of educational Apps is endless. These free downloadable math sheets are great: K5 Learning.
The Art of Learning
Let's remind ourselves that art is a fundamental part of school, so break out the glue, paints, pastels and glitter and let the kids loose. What a great way to finish Mum-School for the morning (or Dad-School of course). We are loving these 'how to draw' guides by children's book illustrators: Guardian Childrens Books.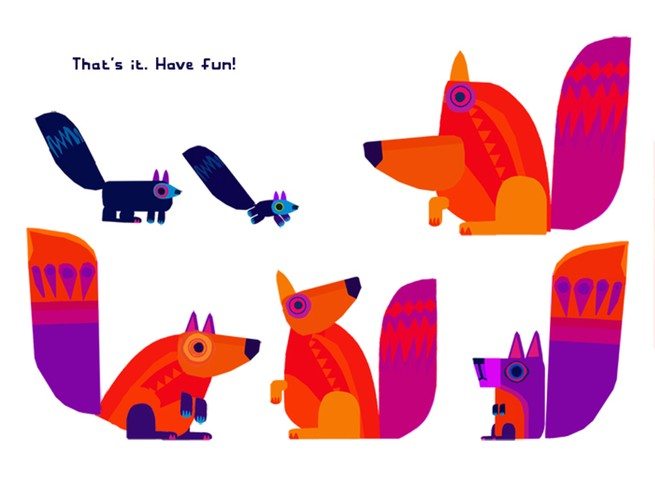 Private or Group Tutoring
This is a good option for older kids needing additional support during the BC teachers strike, or for those who don't respond well to a parent stepping in as a teacher! There are private home tutor agencies as well as an explosion of informal listings on Craigslist – many from school teachers looking for income. Ask around for recommendations, and consider a small group setting with friends.
$40 / Day Parent Education Support
Don't forget to register for your $40/day per child. The Ministry of Finance is giving this support to parents to help with learning and supervision during the BC teachers strike. You are eligible if you are the parent of primary caregiver of a child aged 12 and under attending a BC public school. Register here: BC Parent Info.
How are you keeping your kids learning during the BC teachers strike?
Jackie Bateman
Jackie Bateman is an author and copywriter based on the North Shore. She has two children and several eye-bags. In between picking up goldfish crackers and making grilled cheese sandwiches, she writes dark, psychological thrillers. Drop by her website at www.jacbateman.com or follow her on Twitter where she's @jacbateman.