Contest: Enter to win a Playmobil shopping spree at Kaboodles valued at $300!
Who doesn't love Playmobil? Imagine winning a $300 Playmobil shopping spree at Kaboodles!* Enter this playful contest and while you're at it, donate to their holiday toy drive and help a child in need. Contest closes on December 20th, so enter today!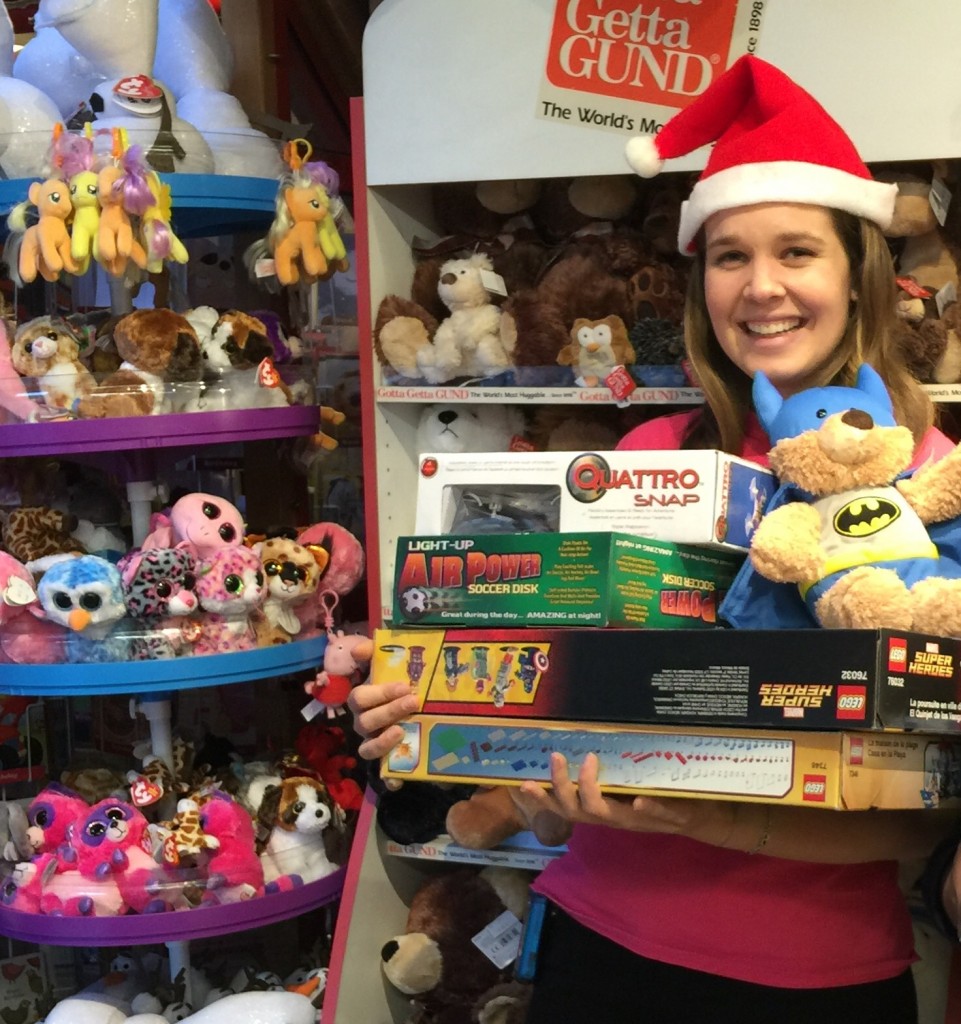 Kaboodle's is truly local. It has been the Neighbourhood Toy Store since 1980, and owner Lee Richmond has been here since the beginning. She's watched those first young Kaboodles customers grow and now they're bringing their little ones to shop. They have grown over the years and now have four locations: three in Vancouver and one in Victoria. Although they've greatly expanded our toy selection, Kaboodles is still at heart all about kids and community!

Kaboodles is hosting their second annual Toy Drive to support families in need this holiday season. If you'd like to support their drive, they'll give you 10% off any toy purchased at any of their Vancouver locations! All toys will be delivered to the Lower Mainland Christmas Bureau. 
Kaboodletoystore.com       Playmobil.ca
Contest runs until December 20th at 11:59 pm, PST.
You may only enter once.
The winner for this Kaboodles/Playmobil giveaway will be selected using random.org.
The winner will contacted by email. If the winner doesn't claim the prize within 48 hours, another name will be selected.
*Shopping spree can be redeemed at either the Point Grey, West 10th or Cambie Street locations in Vancouver.
Good luck!
*VancouverMom.ca is a division of Crisp Media, Suite 101 — 887 Great Northern Way, St. Vancouver, BC V5T 4T5. crispmedia.ca. You can unsubscribe from our mailing list at any time.
Harriet Fancott
Harriet Fancott is the Editor and Social Media Manager for Vancouver Mom. She has over 20 years experience in the arts, tech and mom-based blogging arenas. She lives in East Vancouver with her husband and son where they enjoy exploring all that Vancouver has to offer from festivals and events to playgrounds and beaches to sushi and ice cream (although not together).