Best places to get a Santa photo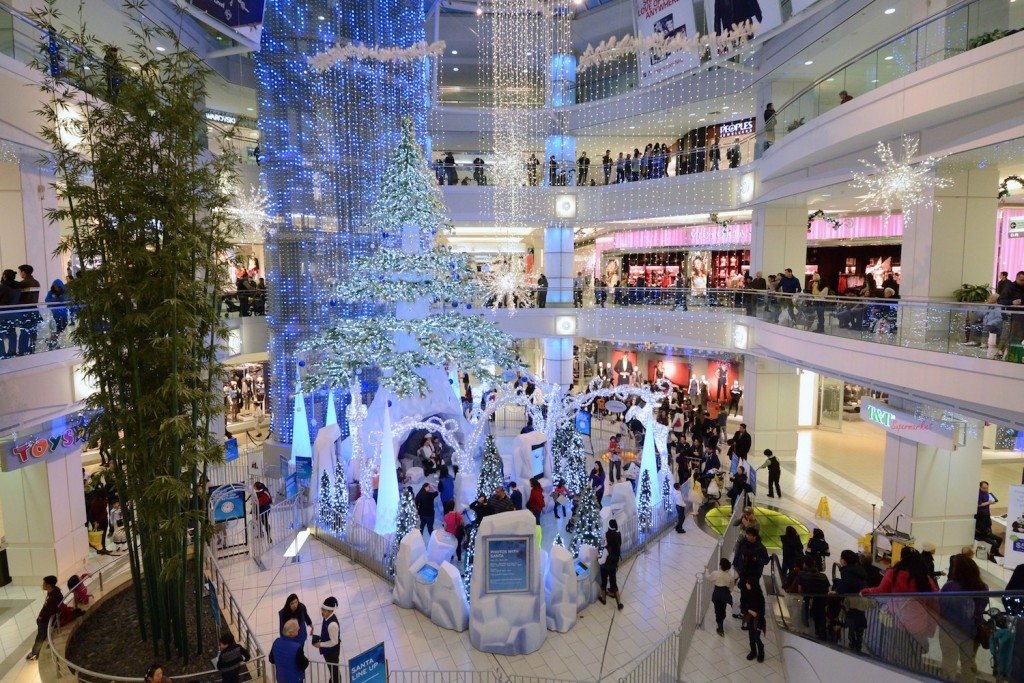 The traditional mall Santa has come a long way from the simple man in a red suit sitting on a chair. Think on-cue snow falls, professional photos delivered on a memory stick, choir performances and more. Remember to check your chosen location for the exact times Santa is available.
Oakridge Centre
A favourite with Vancouver moms, Oakridge's Santa photo line-up elves will take your cell phone number and call you when it's nearly your turn. Proceeds from your photo purchase goes to Canuck Place. You can also get your dog or cat's photo with Santa on December 2nd.
14 November – 24 December, 41st Ave & Cambie St, Vancouver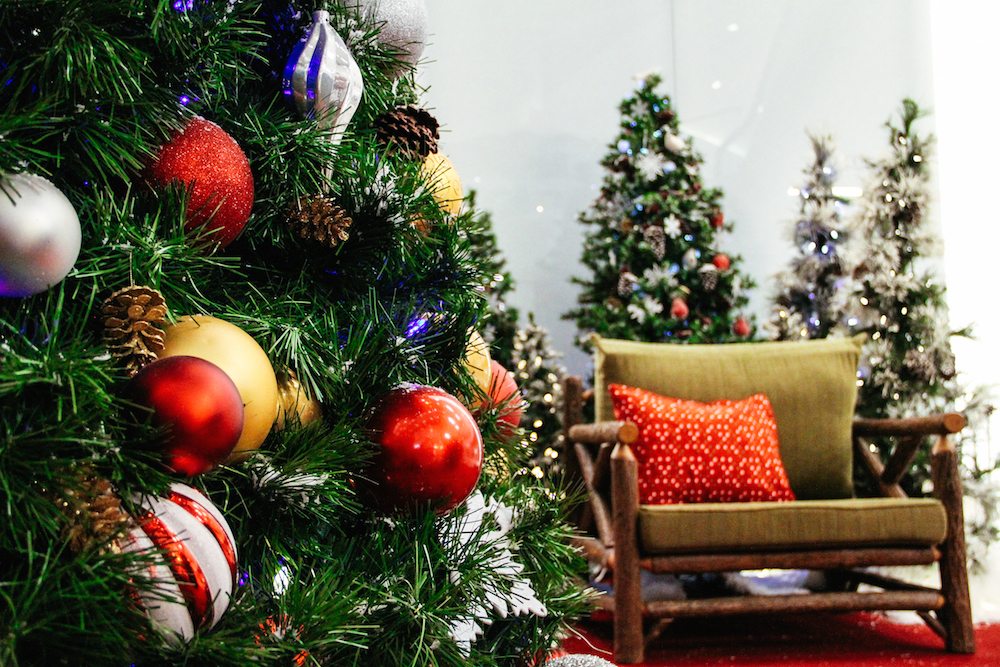 Park Royal
For more of a Nordic Christmas feel, head to the Park Royal Santa Grotto. Check their site for special pet Santa photo days. If you tweet your holiday Park Royal photos using the hashtags #IheartLGHF and #ParkRoyal, and tagging @LionsGateFoundation and @ParkRoyal, Park Royal will donate $1 to the Lion's Gate Foundation.
21 November – 24 December, 2002 Park Royal S, West Vancouver
Metropolis at Metrotown
Santa sits at the centre of the Winter Wonderland at Metrotown, complete with digital game consoles, and a 70-foot column of dancing lights. All proceeds go to the Burnaby Christmas Bureau.
20 November – 24 December, 4700 Kingsway, Burnaby
Brentwood Town Centre
Great little mall Santa's Grotto, short line-ups, and kids can blow off steam at the toddler play area afterwards.
4567 Lougheed Hwy, Burnaby
Lougheed Town Centre
The snow is scheduled at Lougheed's Winter Wonderland – 11am, 1pm, 3pm, 5pm & 7pm. When your child gets their picture taken with Santa, you also get a free 5 x 7 print.
23 November – 24 December, North Rd & Austin Ave, Burnaby
Grouse Mountain
Make a day of it, and head up the mountain to guarantee a White Christmas experience. Visit with the reindeer, take a sleigh ride, go for a skate. Santa is there in his Christmas village, but it's best to check in as soon as you arrive on the mountain to get a photo time slot.
27 November – 4 January, 6400 Nancy Greene Way, North Vancouver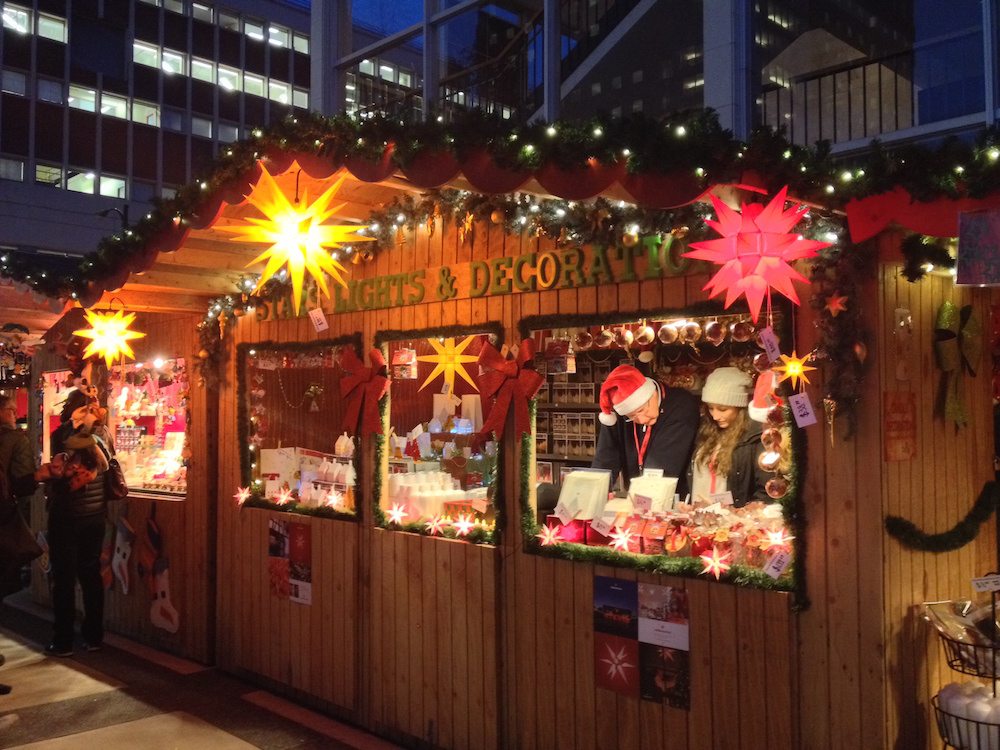 See Also
Vancouver Christmas Market
This year, Santa will be available for photos at the Photo Hut. You can get a Christmassy shot of your whole family, or just the kids with the big guy. Lots of props available for your photos too.
21 November – 24 December, Queen Elizabeth Theatre Plaza, 650 Hamilton St, Vancouver
Vancouver Lookout Snowglobe
Not into Santa photos? How about a photo of your family inside a giant snowglobe? Vancouver Lookout has created this cool photo opportunity, with all donations going towards the Kettle Society. It's worth noting you'll be taking the photos with your own camera or phone.
5-24 December, Harbour Centre Lobby, 555 West Hastings St, Vancouver
Find more great places for moms just like you. Download JellyBeen, the social mobile app to find the best places to shop, eat and play with kids.
Image credit: Metrotown Centre, Park Royal, Vancouver Christmas Market
Erin McGann
Erin McGann is the former Managing Editor for Vancouver Mom and Toronto Mom Now. She drinks just a bit too much coffee, is a bit obsessed about sourcing local food, plays the cello moderately well, spends too much time on Twitter, keeps honeybees on a rooftop, and has a thing for single-malt whisky. Erin is working on a novel set in turn-of-the-century Vancouver, which her husband, son and dog have to hear about all the time, and also blogs at Erin at Large.