Best cookies in Vancouver
"If you are quiet for ten minutes I will get you a cookie" is something we say a lot of at home. To follow through, it helps to know the best place to score cookies in town, as you better believe I'm getting one too.
Butter
The homemade "Oreos" are why you should go to Butter; stay for everything else. Like the whoopee pies. And the cupcakes. And the Bajillionaire Bar. And the marshmallows. It's all so good, and you deserve the treat, even if the kids don't.
4907 Mackenzie St, Vancouver
Beaucoup Bakery
As far as cookies go, the Salted Chocolate Rosemary Cookie at Beaucoup Bakery is definitely a star. For the kids, the peanut butter sandwich cookie will work out just fine. It's not a bribe if you get something for you, right?
2150 Fir St, Vancouver
St. Germain Bakery
Need to have cookies on hand for at home? Pick up a package of almond tuiles from St. Germain Bakery, a Chinese bakery at Oakridge that you should not pass by without stopping. Excellent with tea, they have a sandy, crumbly texture that makes them perfect for you, and a sweet nutty taste that kids will love.
Unit 137, Oakridge Centre, 650 West 41st Avenue, Vancouver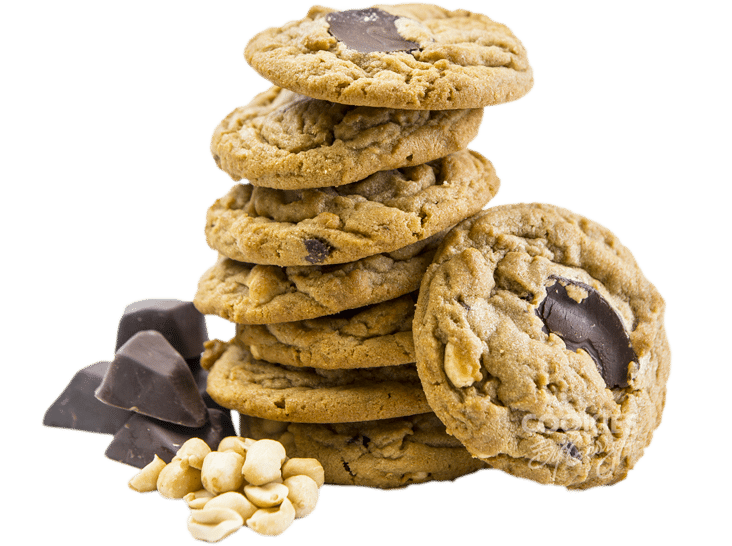 Cookies by George
Though Cookies by George is a chain, tragically there is only one location in British Columbia. However, it's downtown and easily accessible from Burrard SkyTrain Station (in Royal Centre Mall), so there's that. They are soft and chewy and buttery in the best way; get the peanut butter chocolate chunk cookie, of course. They have one or two gluten-free varieties, as well, but these vary day-to-day.
1055 West Georgia Street, Vancouver
Editor's addition: Cookies of Course
I couldn't help but weigh in here – Cookies of Course is a local company that will deliver cookies to your door. Great for kids parties, or really any time you need cookies and don't have time to bake them yourself. Truly, they make the best oatmeal raisin cookie I've ever tasted. – Erin
www.cookiesofcourse.ca
Image credits: Erin McGann/Beaucoup Bakery, Cookies by George
Emily Wight
How about: Emily Wight is a working mom, science communicator, author, and the blogger behind Well Fed, Flat Broke. Her best-selling cookbook, Well fed, flat broke: Recipes for modest budgets & messy kitchens, from Arsenal Pulp Press, is available in local bookstores and online