Be Like Ada: Programming Your Summer
When you think of a teenager mastering the fundamentals of computer programming in their free time, the odds are good that the first image that pops into your mind is that of a young man. Statistically speaking, you wouldn't be wrong. I personally have an engineering degree and I worked as a programmer for a decade, and a significant majority of my colleagues both at university and in the workforce were men. In our technologically advanced society, however, understanding the basics of how computers function is a distinct advantage. How do we encourage young women to master these skills? Be Like Ada has an answer.
Be Like Ada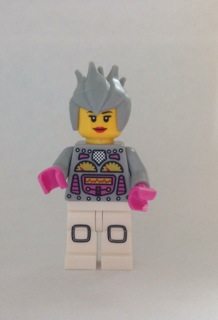 Be Like Ada is an innovative coding bootcamp, only for teenage girls. It's happening on July 19, 2014 from 9:00am-5:00pm in Vancouver. The tagline reads, 'one day, eight hours of fun, 500 new friends'. I was intrigued.
Participants at Be Like Ada will go through the fundamentals of programming, moving from a starting concept to programming in Python. To move from the concept they will actually draw out the 'idea' then build in Lego then program in Python. Throughout the day there will be role models on hand speak to the 'cool careers' they have because they know a little tech. Each speaker will present for about five minutes followed by a Q&A from the girls. The last hour of Be Like Ada will be free play, with a few themed booths, including 3D printers from Tinkerine. there will also be a number of role models that the girls can meet.
Collaborative and Creative Coding
Organizer Sandra L. Wear says, "Our approach is more in line with the computational thinking and pragmatic applications. Both myself and colleague, Jot Kali, come from the startup world so we're emphasizing the collaborative and creative side to programming. We're also wanting to show that computational thinking is relevant in any field and that there are many many girls interested in coding."
See Also
As a programmer-turned-writer myself, I can personally attest to the benefits of being technically literate. Basic computational thinking still serves me every day, even though I haven't worked as a programmer for a number of years. I hope that more young women take the time to master these skills in their own lives. Find out more about Be Like Ada, and register, at www.belikeada.com.
Amber Strocel
Amber Strocel is a writer, aspiring math teacher, suburbanite, wife and mom of two. She believes in the power of the Internet to connect people, and she believes that numbers are the poetry of the universe. You can often find her knitting, sewing, volunteering, working in her garden, and sneaking chocolate when no one's looking. She blogs at Strocel.com and shares her photos on Instagram as @AmberStrocel.