Where to Eat in Vancouver: The Last Crumb Cafe
There's a magical place on Main Street where you can get fresh sandwiches made of scones and chai lattes spiked with espresso and you can enjoy those things while your kids enjoy their own little space, and maybe a soft peanut butter cookie or two. The place is The Last Crumb Cafe, and it's a family-friendly place to grab coffee, lunch or brunch in East Vancouver.
Family-Friendly Food at the Last Crumb Cafe
The Last Crumb Cafe is truly a family-friendly Vancouver eatery, with several varieties of hot chocolate to choose from and a good choice of gluten-free baked goods in addition to your standard bakery fare. There are no preservatives or artificial flavourings (real vanilla only!), and you can peek into the back and see the bakers at work. There are also vegetarian choices available. On Thursdays at 11:30, bring your little ones by for story-time. They also offer high tea – grown-up and kid versions! There's a spot on the upper floor with a little play area including a play kitchen and a pillow-filled tent, and the bathroom is spacious and includes a changing table. There is plenty of room for strollers on the main floor; upstairs is quiet and bright, and a great place to sit with a book and sip a dirty chai latte – a sweet, rich chai tea latte with a shot of espresso to liven things up.
Go for Lunch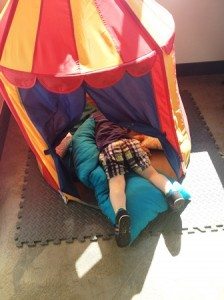 Aim to go for lunch, and order the sconewich when you do. A variety of fresh, delicious fillings make their home between two halves of a cheesy, buttery scone. Again, there are vegetarian options, but I like the proscuitto, pear and walnut sconewich because it is perfection. You would think a scone-based sandwich would be crumbly and fail to hold itself together, but it is structurally sound and oh-so-satisfying. If, for some reason, you opt not to have your sandwich in a scone, they also serve Nelson the Seagull sourdough as an alternate choice. But come on now. SCONES.
They also serve cakes and pies and quiches, as well as a tempting selection of squares and small pastries. If it's a nice day, there's a nice little park just a block or so away on 15th Avenue and Sophia Street – bring a friend, grab coffee, and enjoy the neighbourhood. Don't let yourself not get a cookie. Life is short, eat dessert first.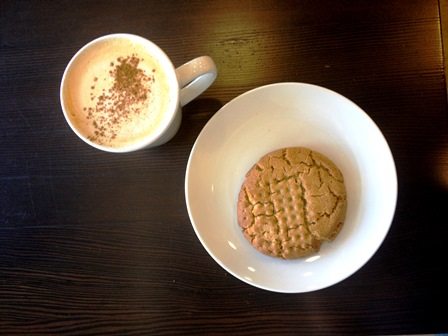 The Last Crumb Cafe
3080 Main Street, Vancouver

Emily Wight
How about: Emily Wight is a working mom, science communicator, author, and the blogger behind Well Fed, Flat Broke. Her best-selling cookbook, Well fed, flat broke: Recipes for modest budgets & messy kitchens, from Arsenal Pulp Press, is available in local bookstores and online