BC Playthings: Indie Toy Store with New Owners and Fresh Ideas
BC Playthings has always been dear to the hearts of North Vancouver parents, providing a lovely, wild independent setting and a great selection of good quality toys that encourage active play. Recently it changed hands, with the former owner Pat Gallagher retiring the business to his daughter and her business partner. And they have plenty of energy and fresh ideas.
Toy Selection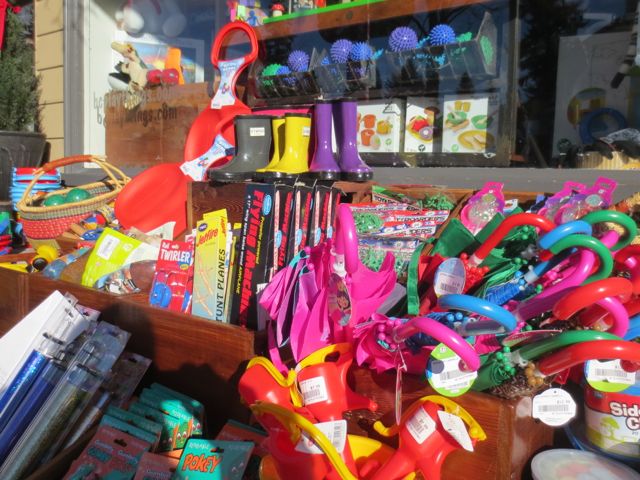 All the toys carried by BC Playthings promote creativity, imaginative play, active play and social participation. The store acts as a great resource for parents and educators, with a wide selection of art supplies, constructive games, music, puppets and puzzles. We love the old-school Caran d'Ache pencils and the amazing paint selection.
If you're looking for a holiday gift for a kid who's all about construction there's plenty to check out. Magna Tiles is a new brand addition to the store under the 'construction' heading along with Straws & Connectors, Playstix, soft blocks and marble mazes. For the wooden toy lovers, they stock Brio train sets and a selection of Plan Toys. And for puzzle fiends, there's a huge range of great quality Ravensburger.
Music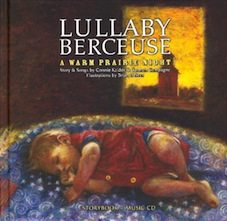 It's not often we get such a wide selection of music CDs and tapes in toy stores these days. From Charlotte Diamond to Rockabye Baby, Raffi to the Hap Palmer series 'learning basic skills through music', you'll likely find what you're looking for. Music makes a great Christmas gift for your children and – bonus points – CDs won't add a whole lot of extra clutter to your home.
Historically, BC Playthings has hosted an annual sale in January. So for those who aren't feeling shopped-out over Christmas, this is a fantastic opportunity to pick up sought-after toys at a discounted price. It's also a great place to take your kids to spend any money they've received over the holidays.
BC Playthings
www.bcplaythings.com | Facebook | Twitter
3070 Edgemont Blvd, North Vancouver, 604-986-4111
Jackie Bateman
Jackie Bateman is an author and copywriter based on the North Shore. She has two children and several eye-bags. In between picking up goldfish crackers and making grilled cheese sandwiches, she writes dark, psychological thrillers. Drop by her website at www.jacbateman.com or follow her on Twitter where she's @jacbateman.