Trending: Illuminated cherry blossoms
As if the delicate beauty of the cherry blossoms wasn't enough,  Spring Lights, a free family friendly event, adds a little razzle dazzle to to the Japanese art of hanami or cherry blossom viewing.
The second of two events  at Queen Elizabeth Park this Saturday (the first being The Big Picnic), Spring Lights "invites you to experience illuminations, performance, and community; all under a canopy of cherry blossoms. This is a time to appreciate the ephemerality and beauty of nature," after a long winter, say organizers.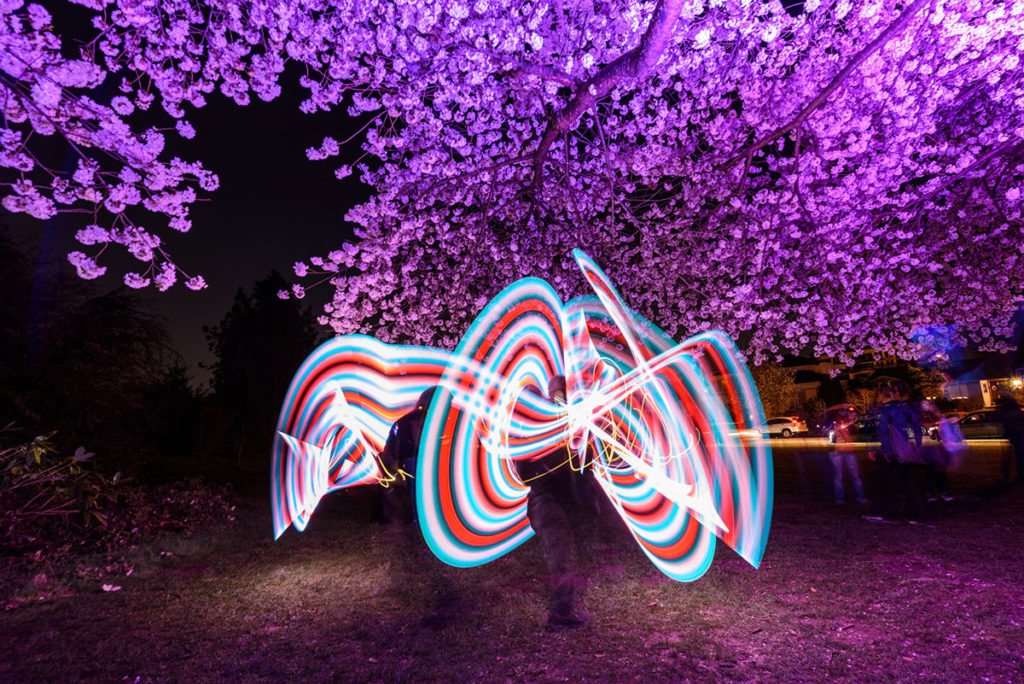 Hfour will be illuminating Queen Elizabeth Park with vibrant projections and a new walkthrough experience. The illumination will be Instagram ready with unobstructed views ideal for photography. Heather Laura Gray and her dancers will be returning with their spring interpretive dances, because really, what is spring with interpretive dance?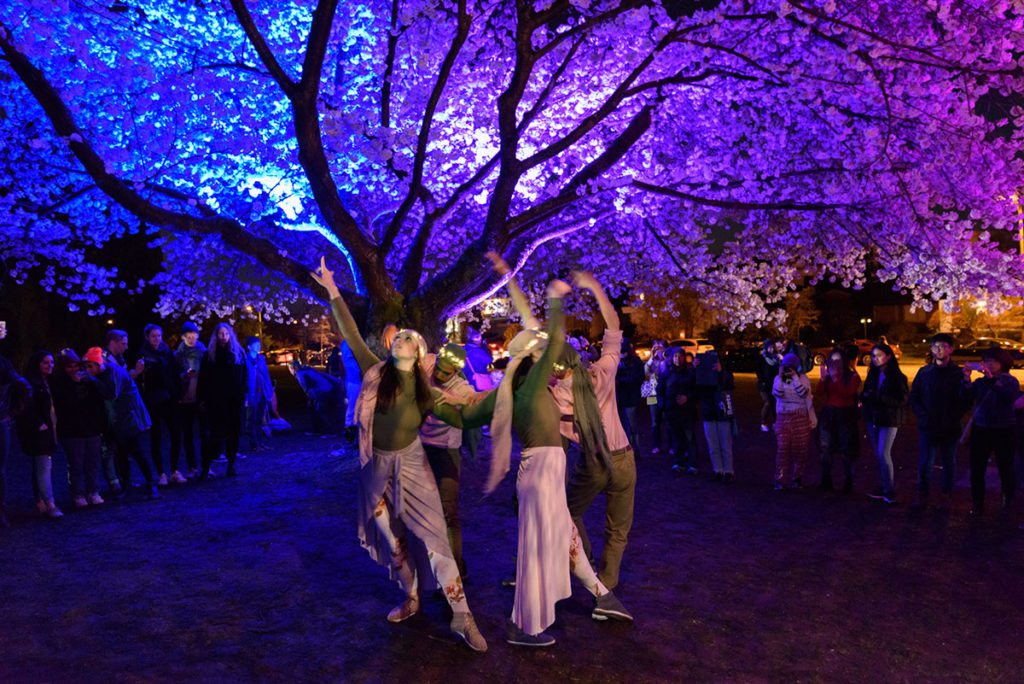 The best part? It's FREE. We anticipate it will be busy, so walk, bike, bus of park away from the mayhem. The fun begins at dusk and runs until 10 pm. PS: Don't forget your real camera and tripod (if you're a serious photog), warm clothing, boots and umbrella and leave Fido at home or make sure she's on a leash..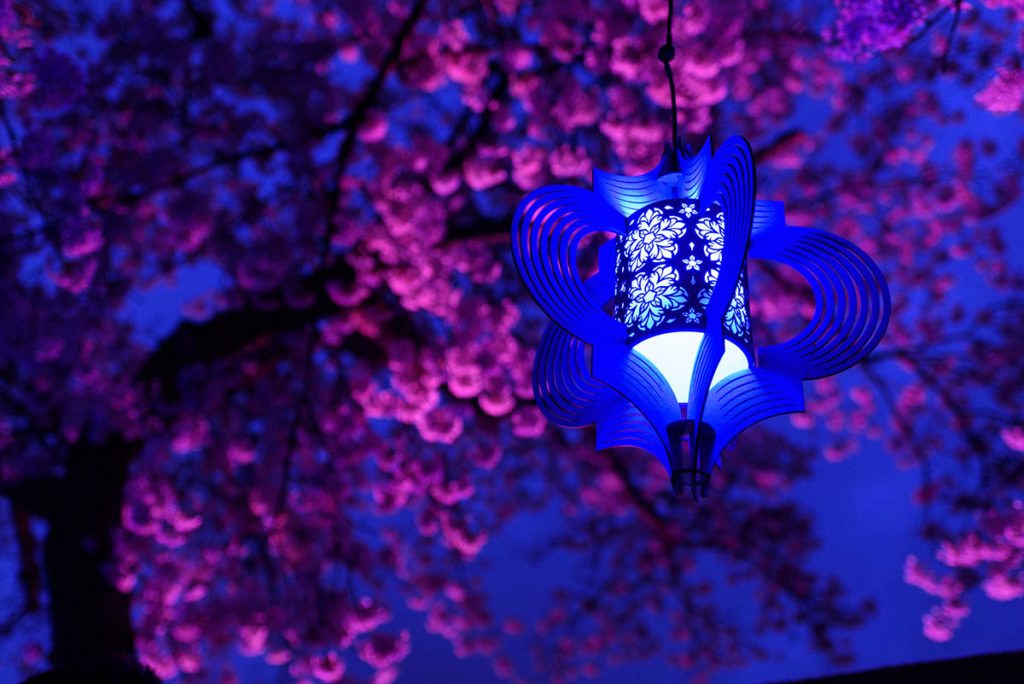 All photos via Hfour Studio / Spring Lights and taken by Lukasz Szczepanski
Harriet Fancott
Harriet Fancott is the Editor and Social Media Manager for Vancouver Mom. She has over 20 years experience in the arts, tech and mom-based blogging arenas. She lives in East Vancouver with her husband and son where they enjoy exploring all that Vancouver has to offer from festivals and events to playgrounds and beaches to sushi and ice cream (although not together).