Three super fun things to do this summer at Sea to Sky Gondola
We all know that Sea to Sky Gondola is a winter wonderland with alpine snowshoeing, tubing and snow galore. But did you know that it's also a glorious summer outing? Getting up high where the air is clear, the trees are tall and the views are expansive is a welcome break from the salt and sand of the beach and the crowds at the pool. To boot, there are tons of sky high activities including live music and dancing, hiking and dinner with a view.
Summer fun for the family at the Sea to Sky Gondola
Sunset Saturdays
With lighter evenings in the summer, you can catch the golden light and take some stunning family photos with an amazing backdrop at the Sea to Sky Gondola! Plus you save 50% on day tickets when you visit after 5 pm on Saturday. Enjoy a sunset hike followed by a delicious dinner on the best patio in town.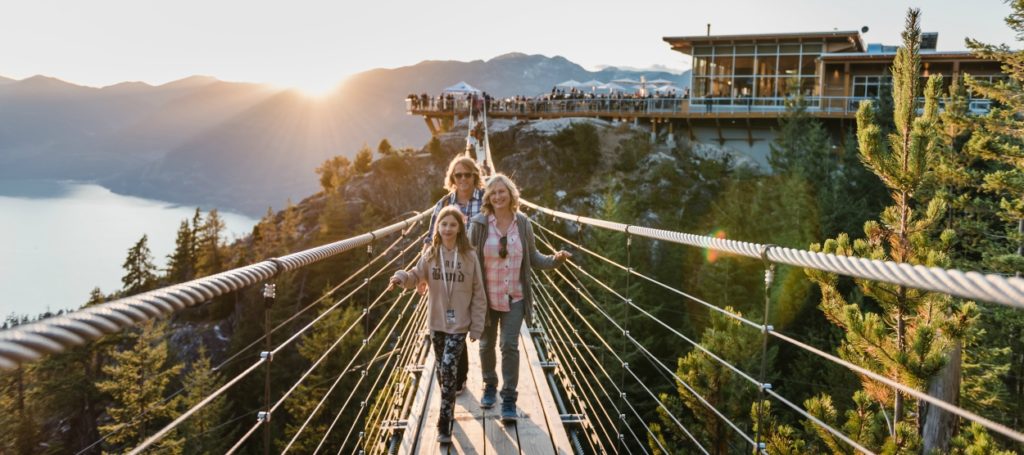 Mountain Music
Looking for a festival atmosphere with say a little dancing on the patio? Every Friday starting June 1st, there's live music on the Sky Pilot Deck, a summery backyard barbecue menu, and sunsets to relax by.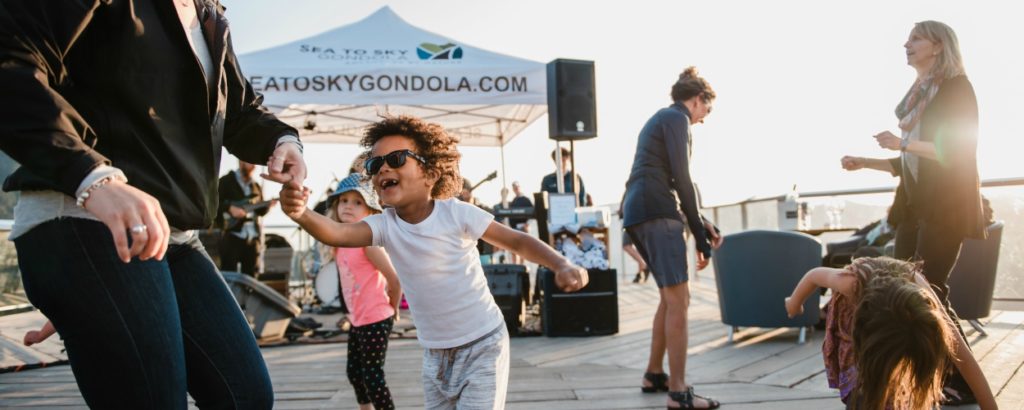 Alpine Alley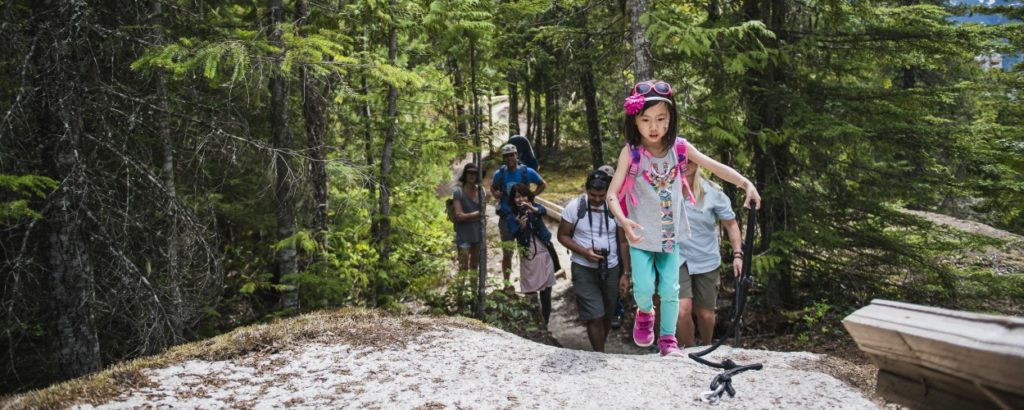 Enjoy an awesome alpine adventure to find Bohdi's Boulder and learn about local wildlife and trail safety along the way. Tours offered at 1 pm on Saturdays and Sundays are are specifically geared to the 4-12 set making it a wonderful family friendly adventure.
>> Alpine Alley 
This post was sponsored by 
Sea to Sky Gondola.
Sea to Sky Gondola makes it easier to connect with the great outdoors. Located between Vancouver and Whistler in beautiful Squamish BC, adventure is at your doorstep. The 10-minute gondola ride to 885m above sea level provides sweeping views of Howe Sound, luscious forest, and the surrounding Coastal Mountains. At the summit, enjoy the thrilling 100-meter Sky Pilot Suspension Bridge, easy interpretive walking trails and challenging backcountry hikes. Adventure awaits for nature and outdoor enthusiasts at the Sea to Sky Gondola.
Harriet Fancott
Harriet Fancott is the Editor and Social Media Manager for Vancouver Mom. She has over 20 years experience in the arts, tech and mom-based blogging arenas. She lives in East Vancouver with her husband and son where they enjoy exploring all that Vancouver has to offer from festivals and events to playgrounds and beaches to sushi and ice cream (although not together).