Three AWESOME things to do in Squamish
Squamish has really come into its own of late. No longer a pit stop on the way to Whistler, this stunning location is an outdoor lovers paradise and now home to many former Vancouverites. Suffice to say, Squamish is having a moment.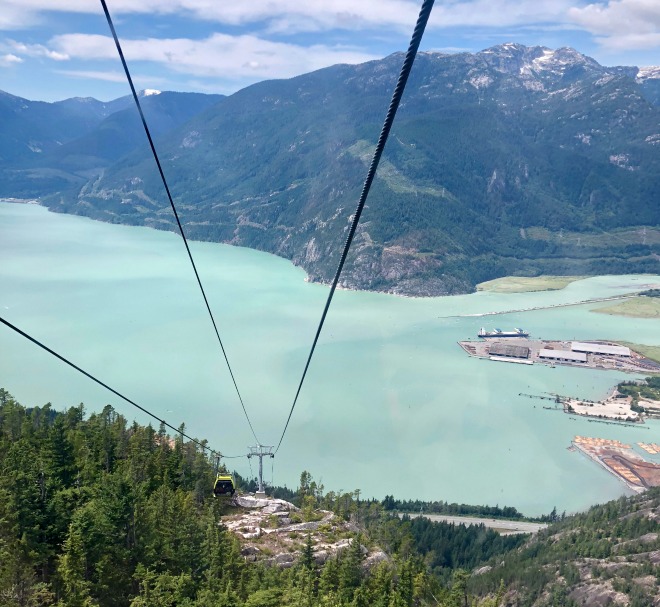 Whether you're interested in mountain biking, kiteboarding, rock climbing, hiking, stand-up paddleboarding or trail running, Squamish has it all. And during your adventures, you'll be treated to some of mother nature's most amazing accomplishments: The Chief, Shannon Falls and Howe Sound, just to name a few. Squamish has enough activities to keep you and your family busy for days! But if you can only manage a day trip, here are three activities to give you a little taste of all that Squamish has to offer.
The Sea To Sky Gondola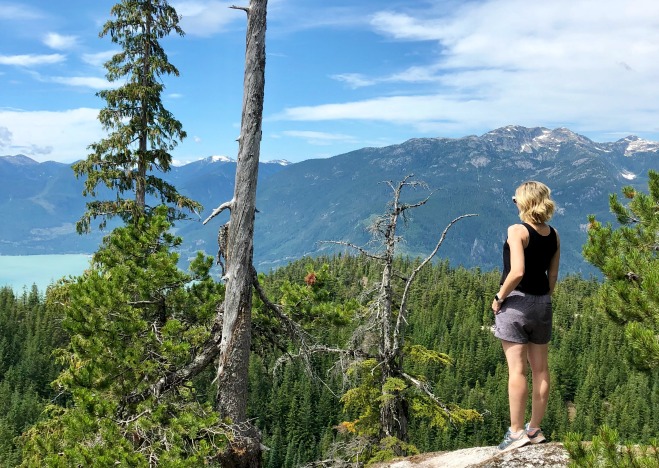 In 10 minutes, The Sea to Sky Gondola takes you 885 metres above sea level, and wow you with views of Howe Sound, coastal forests and surrounding mountains. Every gondola cabin is wheelchair and stroller accessible so the whole family can take part in the adventure. Stop by the Summit Lodge to grab something to eat or head right outside to enjoy the playground in the Kids Play Area, the Sky Pilot Suspension Bridge, or even relax among the trees in a hammock. For those who want to hike, there are lots of trails to choose from. The Panorama Trail is a relatively flat 1.6km loop (stroller friendly) that has some gorgeous view points. The Highline Trail is shorter, but a bit more challenging (not stroller friendly). The climb is worth it though when you're rewarded with 360 degree views of Sky Pilot Mountain, Howe Sound, Mt. Atwell and Squamish.
Mountain Woman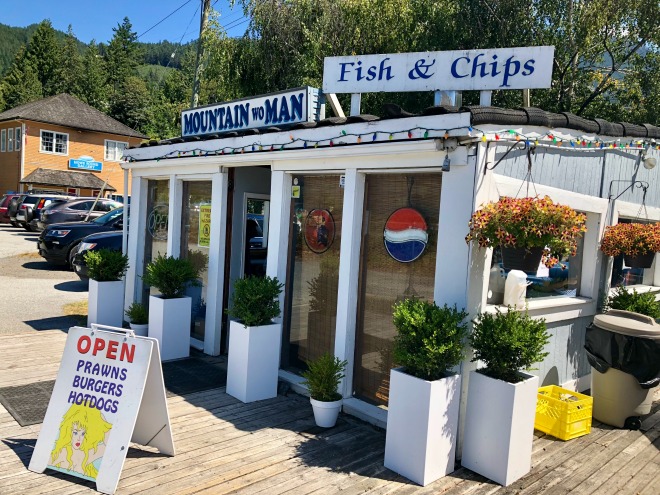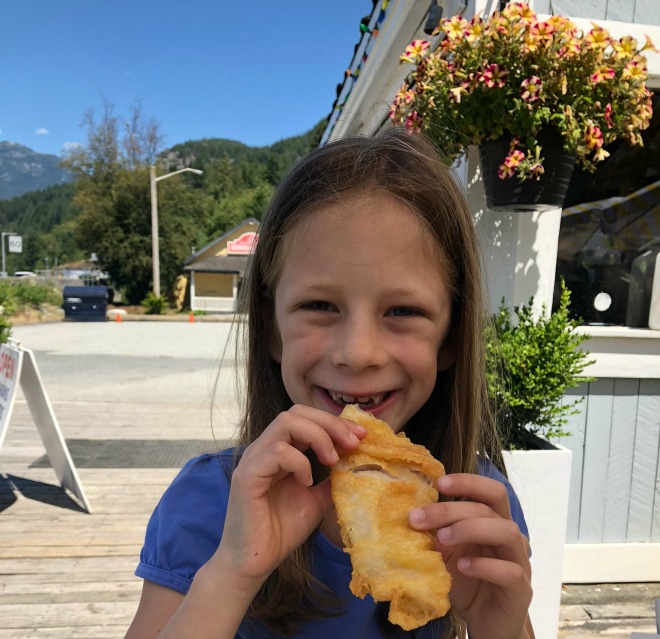 Mountain Woman is the perfect lunch spot in between the Sea to Sky Gondola and the Britannia Mine Museum. The restaurant is built on the back of an old blue Ford school bus. There are a few seats inside, but most of the tables are in the shade on the patio. The menu has everything from fish and chips, burgers and poutine to clam chowder, grilled cheese sandwiches and milkshakes. And if you're lucky, you'll even get a chance to meet Stella the Dog, the unofficial mascot of Mountain Woman.
The Britannia Mine Museum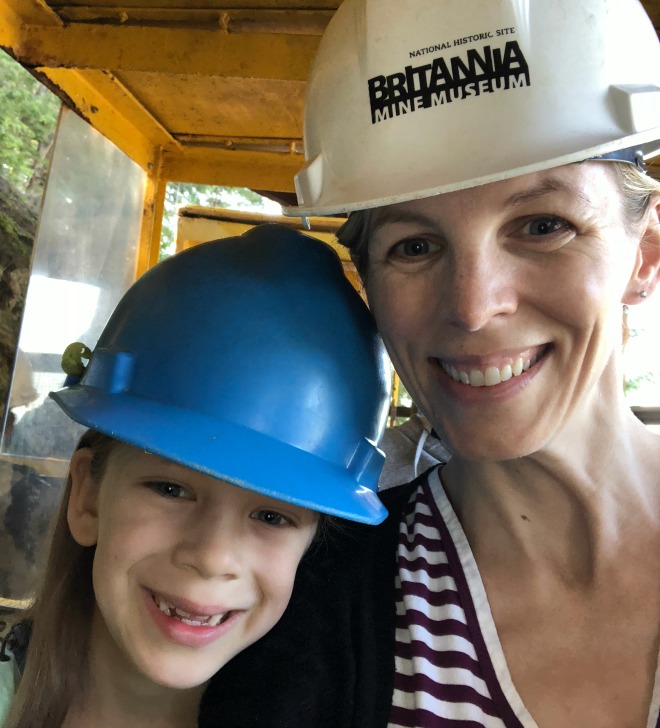 Less than a hundred years ago, the Britannia Mine was the largest cooper mine in the British Empire. Today, this National Historic Site is an award-winning museum that allows you to journey back in time and experience life as a miner. Their underground train ride is educational, entertaining and exciting enough to keep everyone's attention. (No small feat when half the train occupants are kids!) After the tour you can wander through the interactive exhibits and even pan for real gold that you get to take home with you!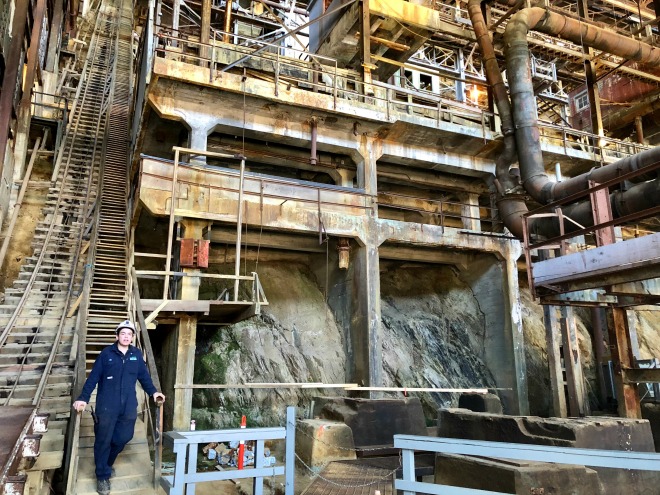 Note about the train ride: Bring a sweater. It gets cool in the mine. And there are a couple of loud noises during the tour. The guide will give you plenty of warning to plug your ears, but if you have younger kids ask for a pair of ear plugs at the front desk; you can wear the ear plugs and use your hands to cover your kid's ears.
What are some of your favourite things to do in Squamish?
Amy Beeman
Amy Beeman has been working in morning radio for almost 20 years, first in her hometown of Prince George and now for 94.5 Virgin Radio with Jonny, Holly & Nira. Her interests include running half marathons, dancing in her kitchen, napping, blogging at According to Amy, and going on adventures with her twins, Lucy and Sam, and her son Stanley. Amy loves seeing the world through their eyes.