Croissant Crawl Returns in Metro Vancouver
The aroma of freshly baked croissants is wafting through the air once again in Metro Vancouver as the Croissant Crawl makes its triumphant return. From November 1 to 14, croissant enthusiasts can embark on a delectable journey to savour an array of limited edition croissant flavours at 22 participating vendors scattered throughout Metro Vancouver.
Mayor Ken Sim of Vancouver has officially declared the week of November 1 – 7, 2023, as "Vancouver Croissant Crawl Week," acknowledging the city's vibrant culinary scene and its immense support for local businesses. This proclamation sets the stage for an exciting two weeks of croissant indulgence.
Vancouver Croissant Crawl: Bigger and Better
This year, the Croissant Crawl goes beyond Vancouver, reaching North Vancouver, New Westminster, and the Tri-Cities. Excitingly, two plant-based croissants join the menu, catering to vegans. Plus, all vendors now offer pre-orders, ensuring you won't miss out. What's more, you can vote for your favorite croissant on the event website, adding to the croissant-loving community!
Participating Flavours and Vendors
The Croissant Crawl brings together a fantastic array of flavors from a variety of bakeries. Here's a glimpse of what you can expect:
Bel Cafe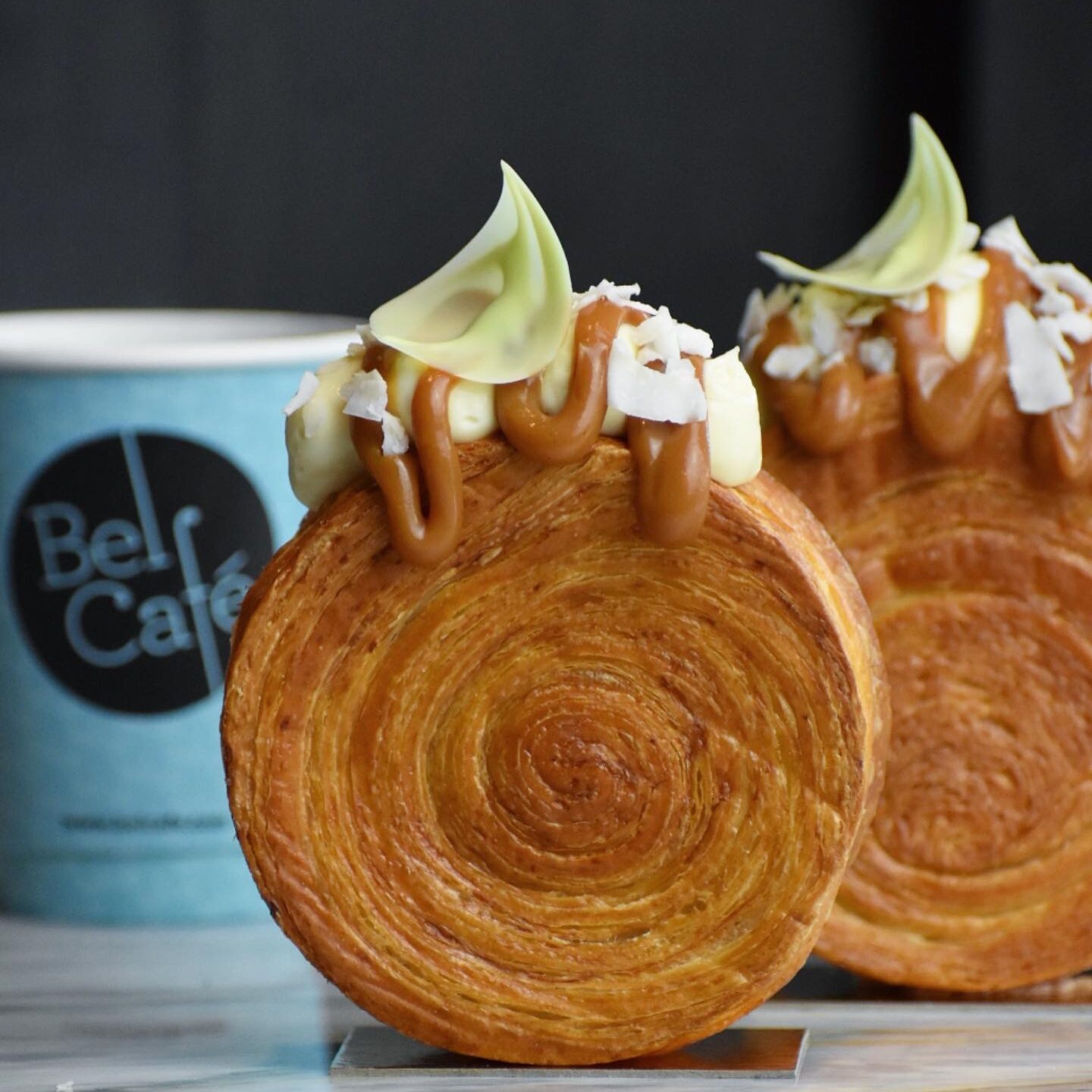 Bel Café presents the Coconut & Pandan Supreme Croissant with coconut rice pudding and pandan namelaka, a unique combination.
Bonus Bakery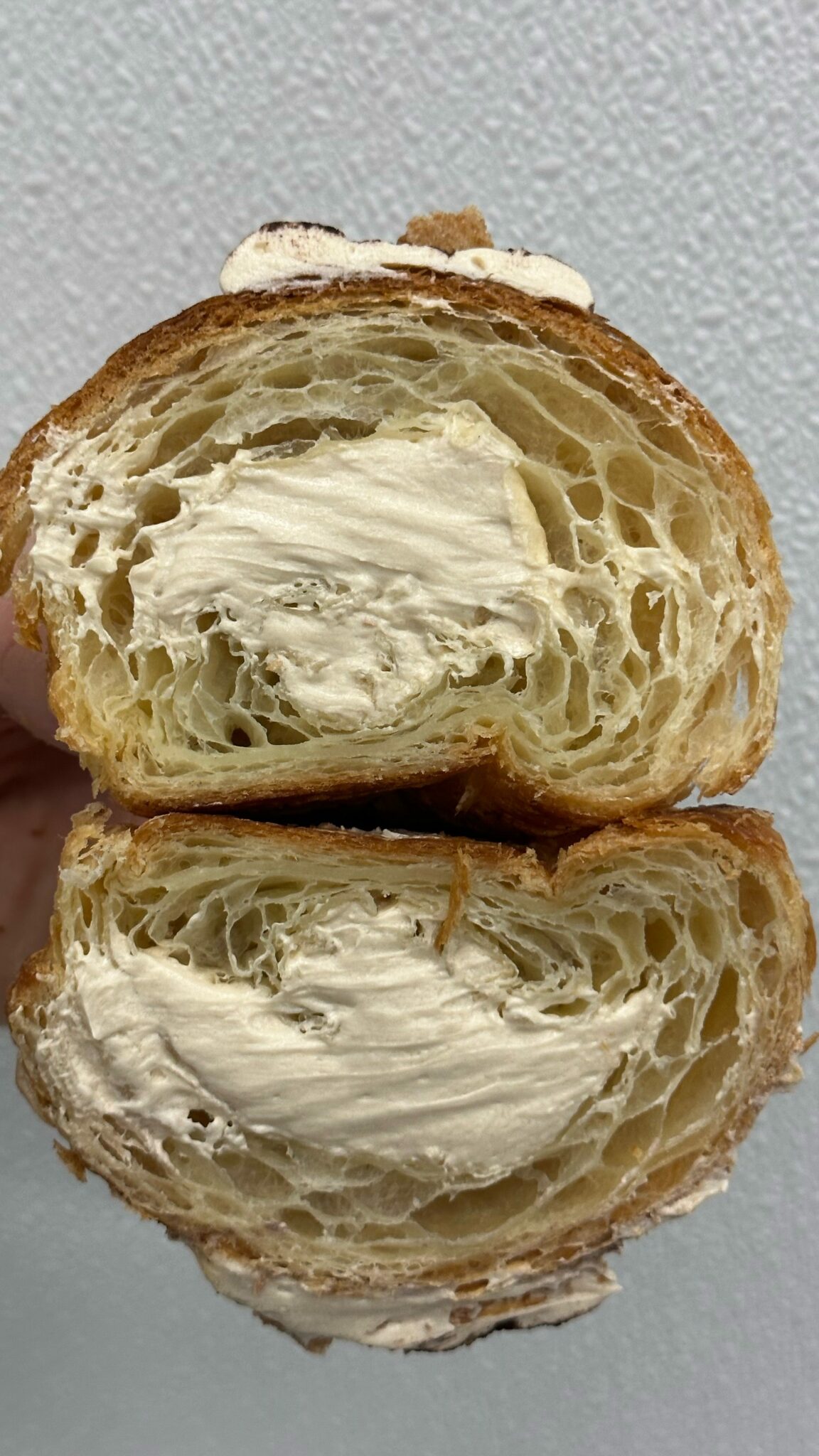 Bonus Bakery offers a Tiramisu Biscoff Crumbs Croissant, a plant-based delight filled with homemade tiramisu cream.
Cadeaux Bakery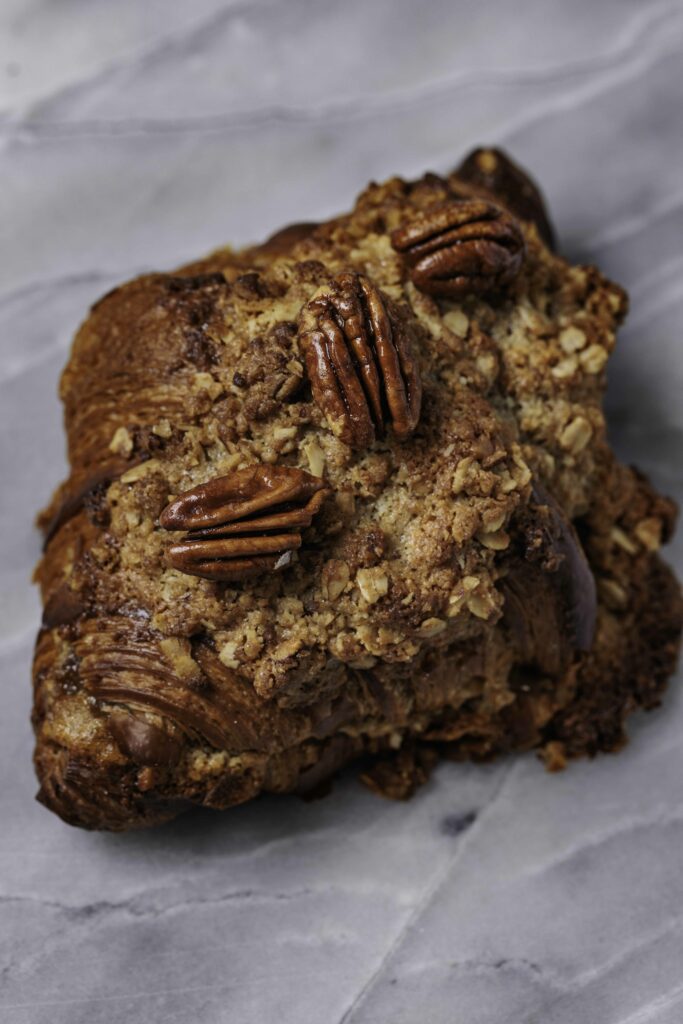 Cadeaux Bakery tempts with an Apple Pecan Crisp Twice Baked Croissant, combining buttery croissant with almond pecan frangipane and apple pie compote.
Charisma Cafe & Dessert House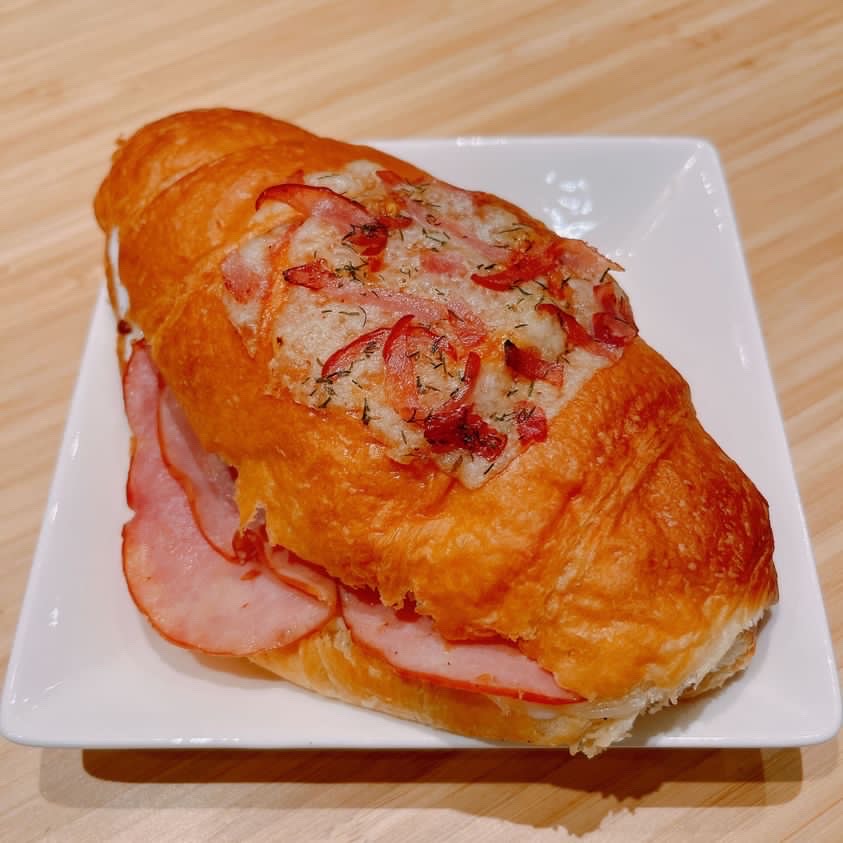 Charisma Cafe & Dessert House introduces a Honey Ham & Cheese Mochi Croissant, while the vegetarian alternative is the Tomato Jam & Cheese Mochi Croissant.
Davie Village Bakery
Davie Village Bakery delights with the Nutella Supreme Croissant, filled with Nutella cream and hazelnuts.
Footo Croissant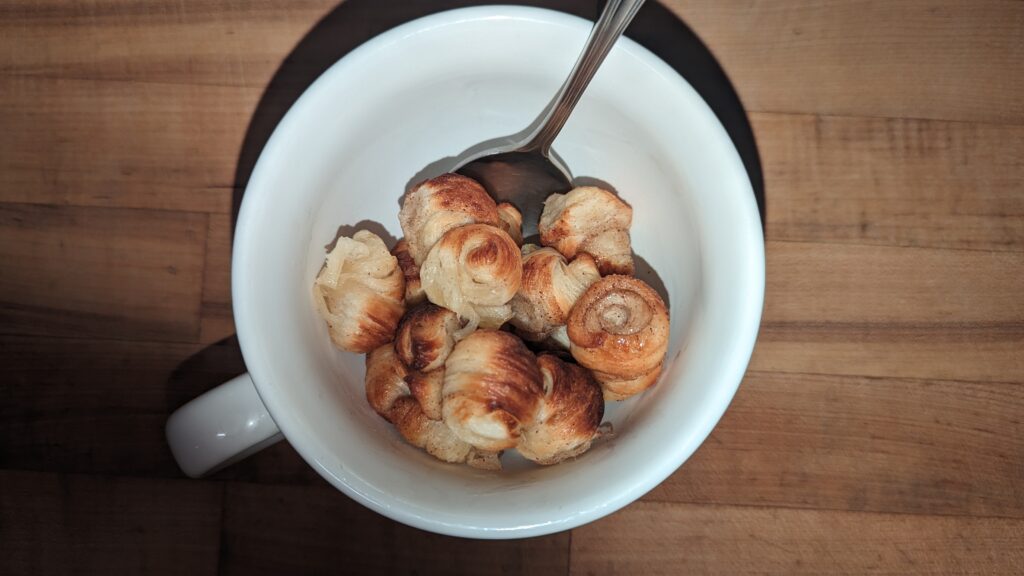 Footo Croissant offers a unique Cinnamon Croissant Cereal, served with milk.
Hazukido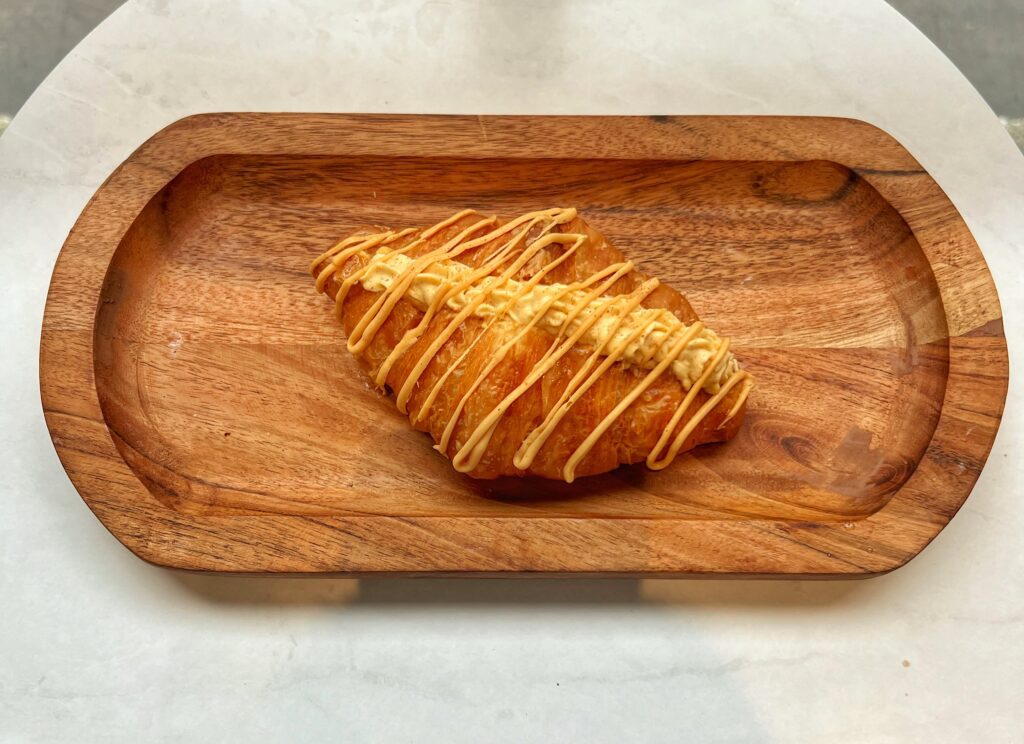 Hazukido brings the Caramel Pumpkin Spice Cream Croissant to the table, a signature pumpkin spice cream with butterscotch caramel drizzle.
Karen's Dreamy Bakeshop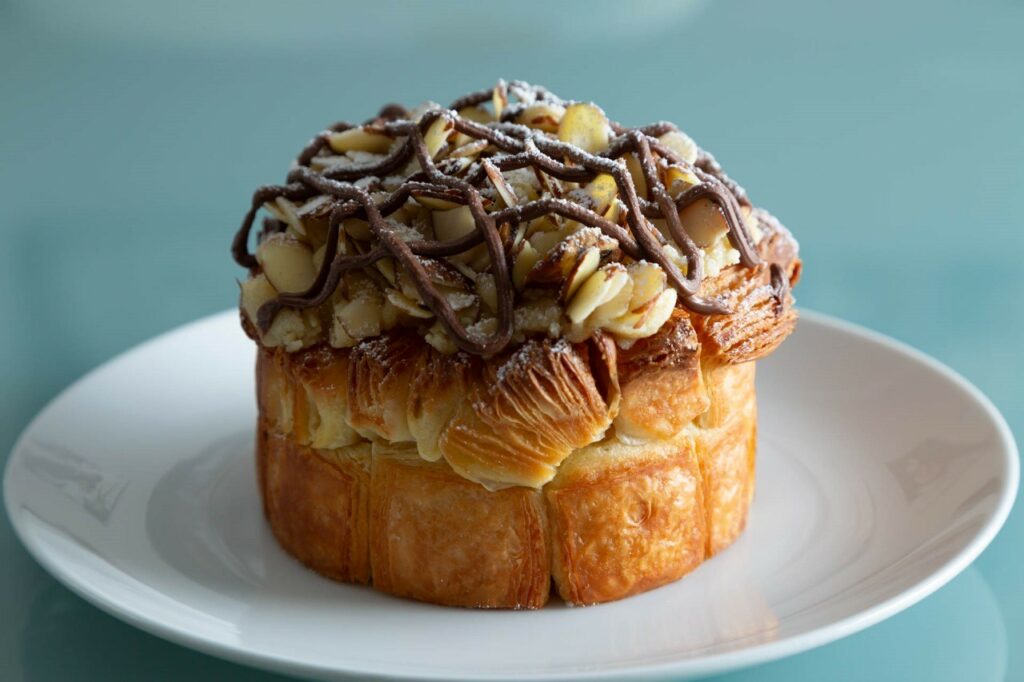 Karen's Dreamy Bakeshop presents an Almond Croissant Crown, a transformation of an almond croissant with almond paste, Nutella, and icing sugar.
Kozak Ukrainian Eatery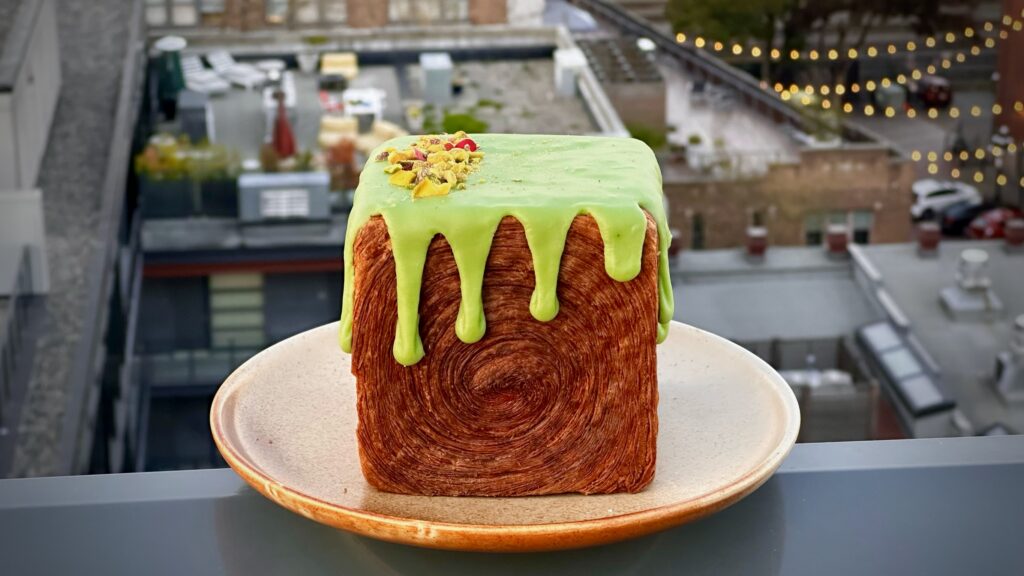 The pistachio croissant cube is a true masterpiece, featuring layers of croissant dough that are lovingly crafted to perfection. Each bite offers a heavenly combination of the nutty richness of pistachios and the buttery, flaky layers of the croissant.
Leavenly Goods Bakery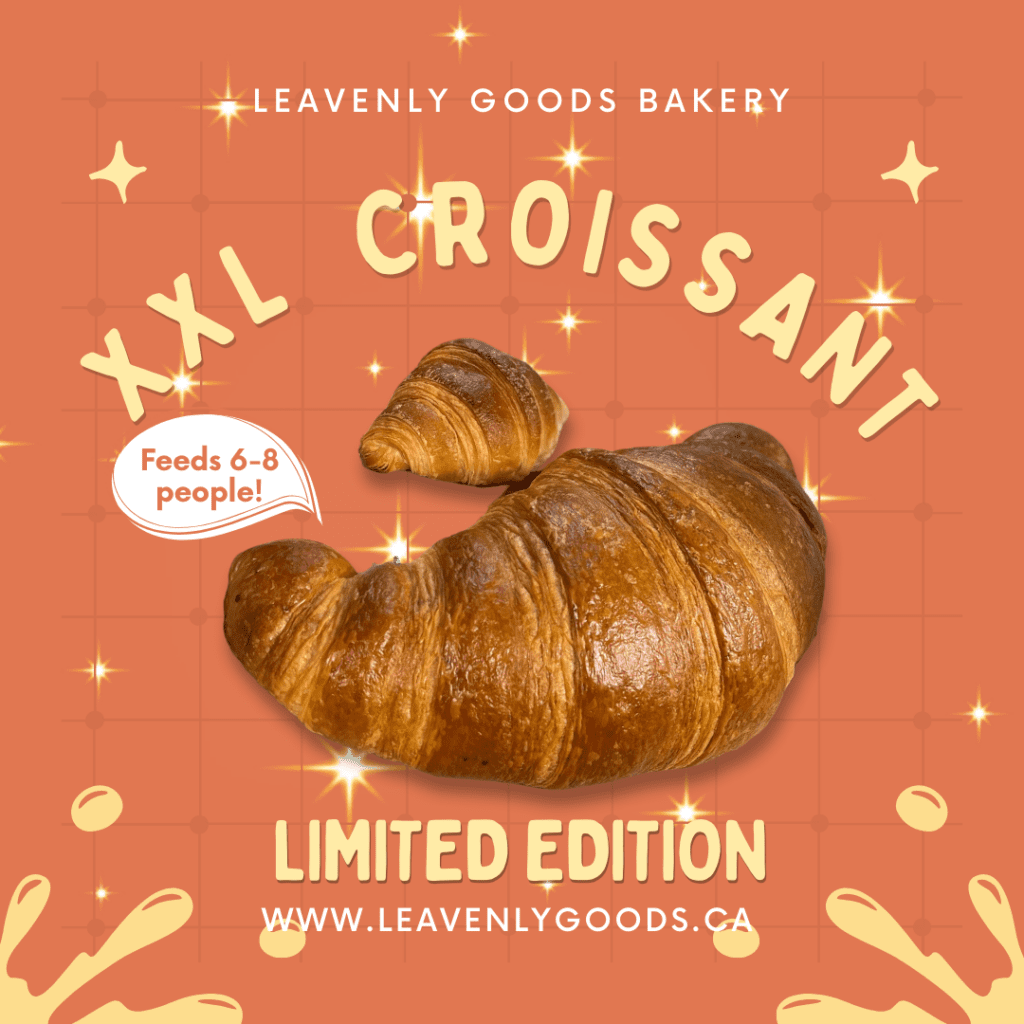 Not into celebration cakes? Try their XXL croissants instead! Choose from the original buttery version or the fully loaded almond croissant. Made with the finest ingredients and real butter, they're ideal for sharing or indulging on your own – no judgment here!

Available by pre-order online only. For pick up at Leavenly Goods Bakery, Melt Confectionery, or Charisma Cafe & Dessert House
Little Cafe on Robson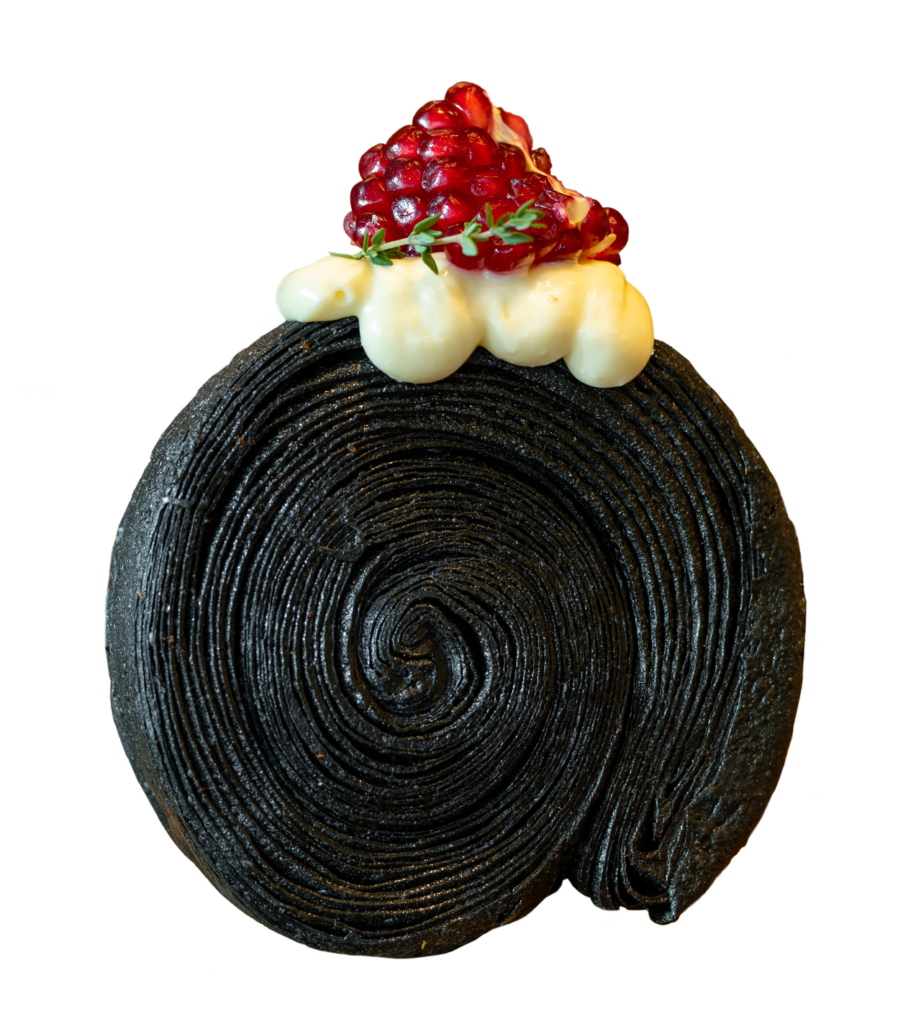 Little Cafe on Robson serves a Pomegranate Punch Supreme Croissant. It's filled with pomegranate pastry cream and topped with vanilla custard, fresh pomegranate & Thyme
Nelson the Seagull Cafe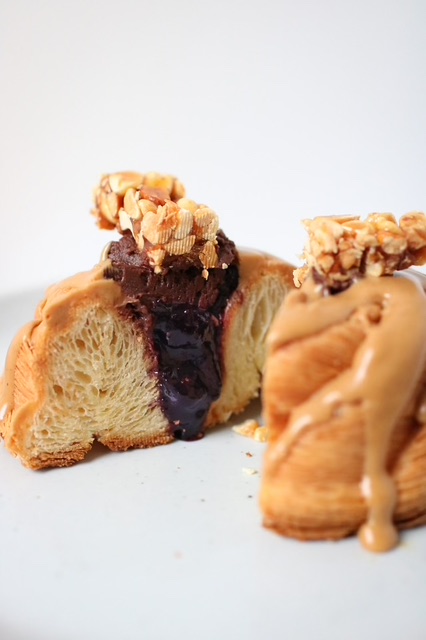 Nelson the Seagull Cafe delights with a Chocolate Mumgry & Jam Croissant, a flaky butter croissant filled with blueberry jam and chocolate peanut butter.
Paul Bakery, Café and Restaurant
Indulge in their Caramel Chocolate Croissant Cube, a heavenly pastry with rich caramel and smooth chocolate layers within flaky, buttery croissant dough. Or savour the Mascarpone and Strawberry Croissant, a perfect blend of creamy mascarpone and ripe strawberries, all wrapped in golden-brown croissant layers. These treats offer the ideal balance of decadence and sweetness, a true indulgence.
Terra Breads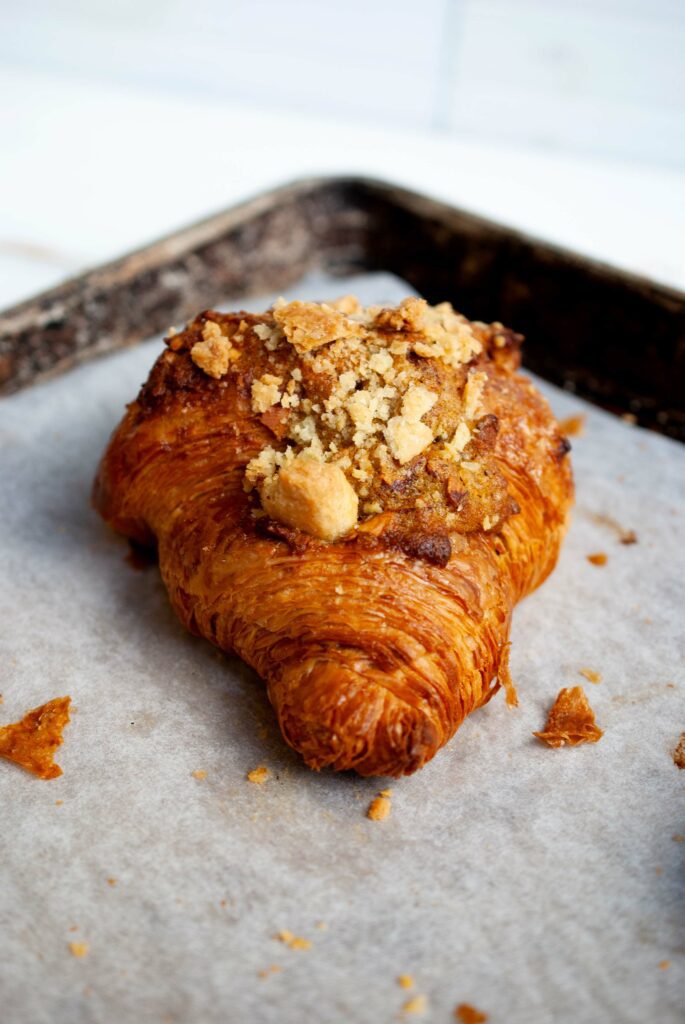 Terra Breads reintroduces the Pumpkin Pie Double Baked Croissant, a bonus flavor from last year. They fill their classic butter croissant with a pumpkin + almond spice cream and add a crumble topping. It's baked to create the perfect crunchy exterior and buttery interior.
To Live For Bakery & Cafe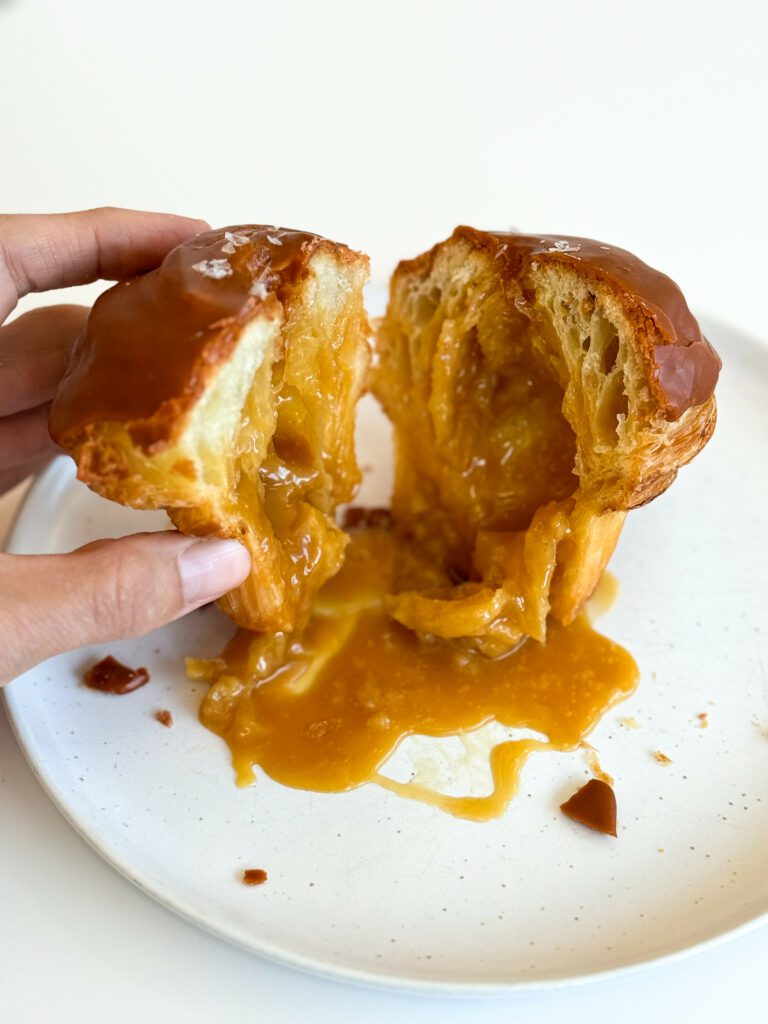 To Live For Bakery & Cafe offers a Salted Caramel Cruffin, perfect for plant-based enthusiasts. It's a buttery croissant dough baked in the shape of a muffin, filled with perfectly salted coconut caramel and topped with rich caramel donut glaze and flaky maldon salt.  
Available for pre-order (minimum 3)
Uprising Breads Bakery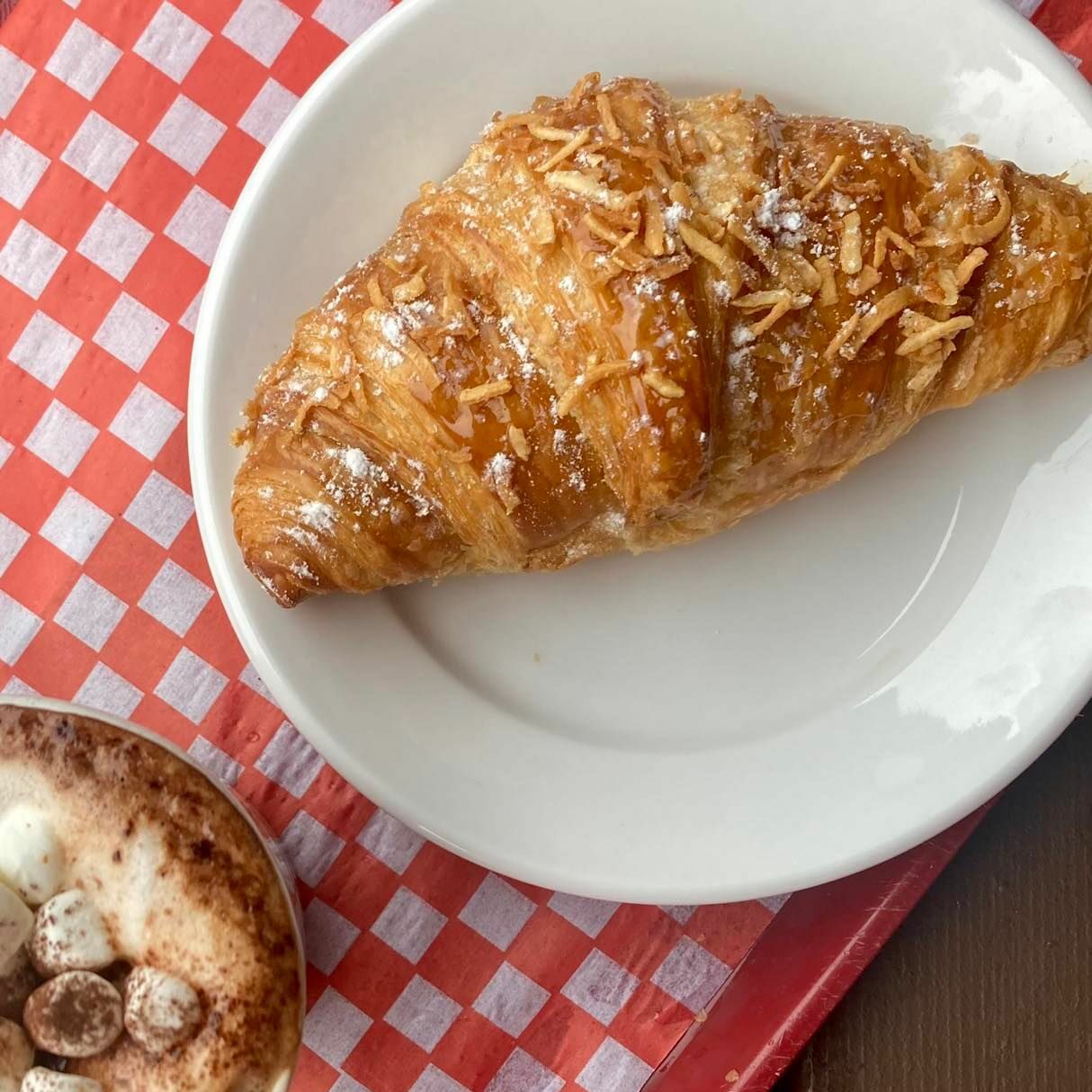 Uprising Breads Bakery provides a Toasted Coconut Cream Croissant.
VIVA Cafe & Bakery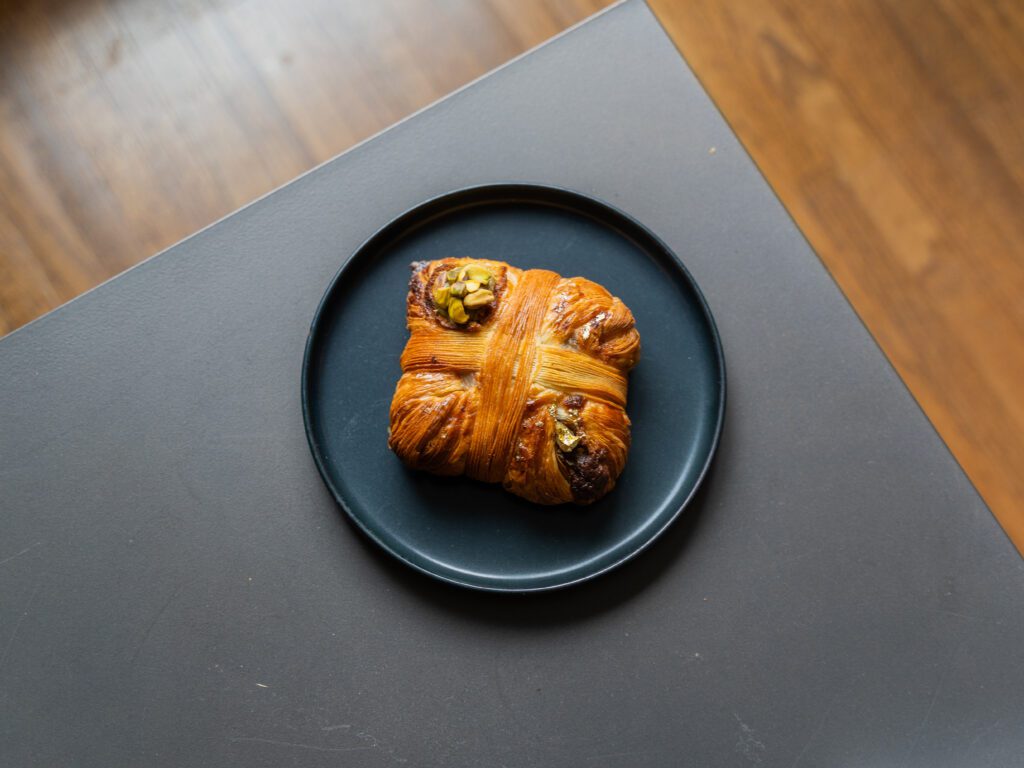 Jasmine Pistachio Parcel 
Roasted pistachio two ways (frangipane and praliné) meet jasmine pastry cream in this all-from-scratch laminated pastry.Available for pre-order on Instagram
Wicked Cafe & Bakery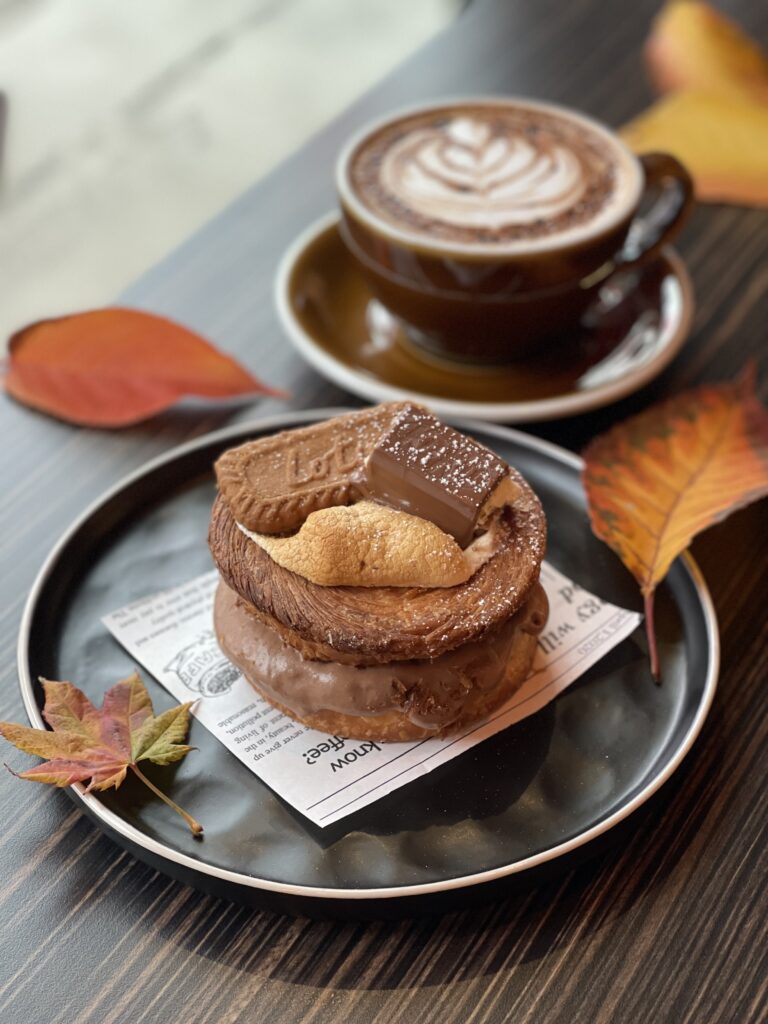 S'mores Kouign-Amann
House-made rolled croissant with dark chocolate custard, biscoff and marshmallow on top. Only available at West Point Grey location 
And the adventure doesn't stop there. In the Tri-Cities, you can enjoy offerings like:
Bjorn Bakery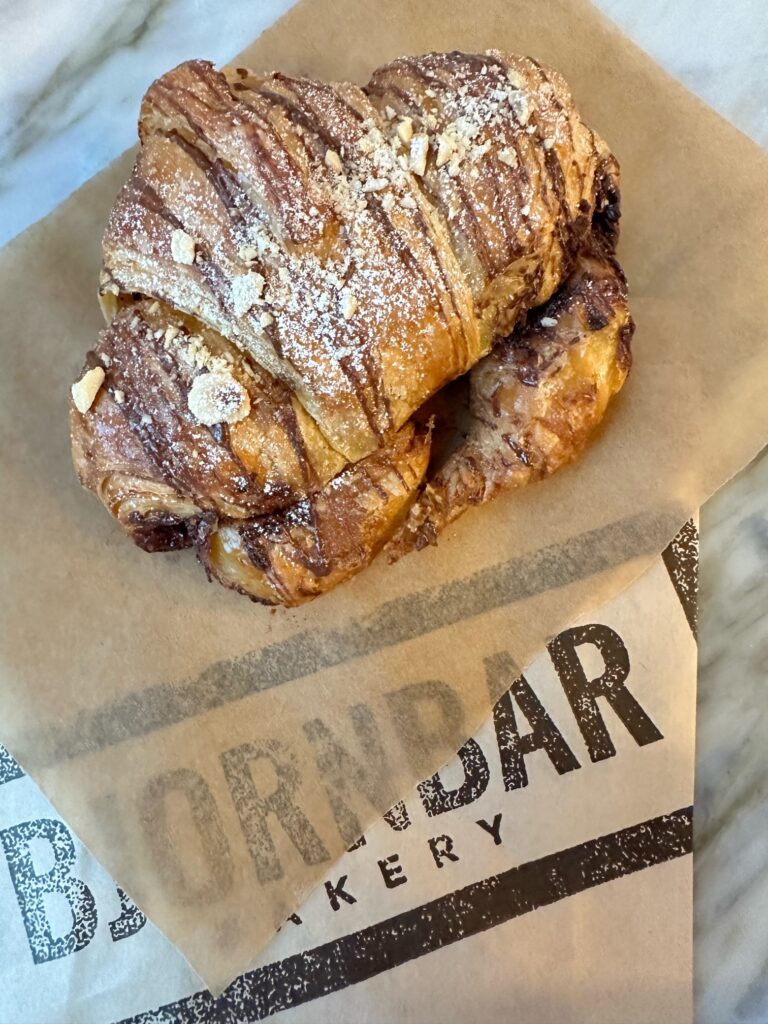 Crunchy Hazelnut Milk Chocolate Croissant
Made with their very own "ALICE 46%" milk chocolate (they went to France and created this chocolate from scratch) and fresh hazelnut ganache, topped with toasted hazelnuts and a light dusting of icing sugar.
Cassandra Cakes Co.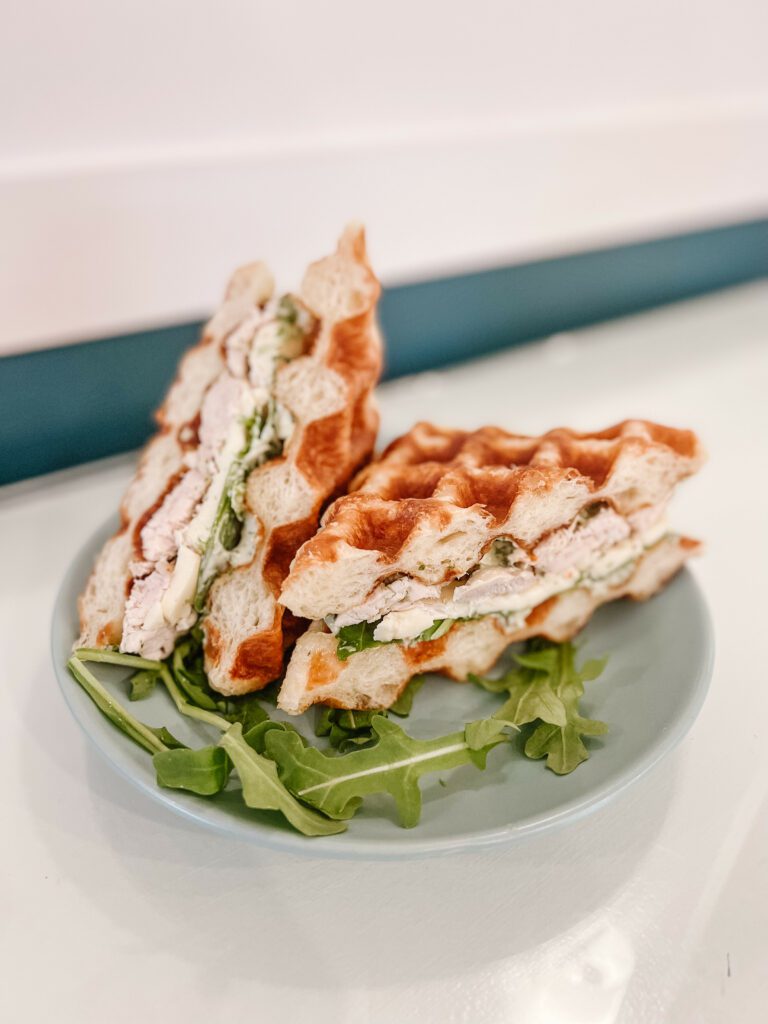 Croissant Waffle Sandwich
Waffled croissant dough with roasted chicken, spinach, pesto aioli, cranberry and Brie.
Leaven Bakery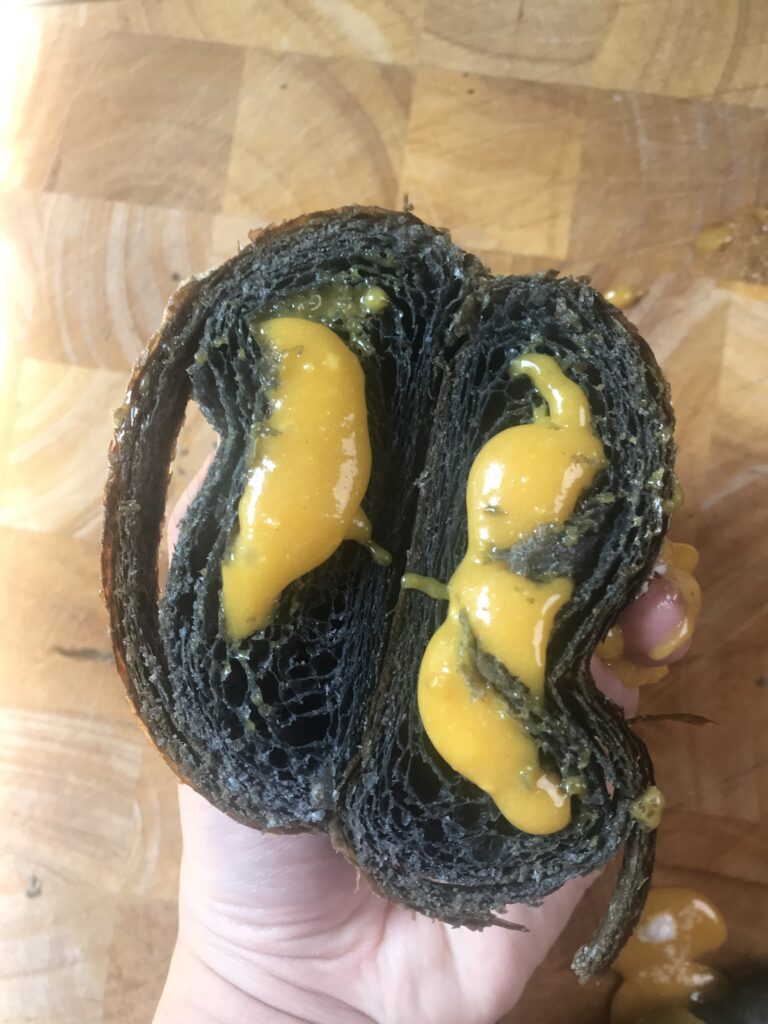 Charcoal Salted Egg Yolk Croissant 
An homage to Chef Tony's salt egg yolk buns, charcoal is mixed into the 100% sourdough croissant dough to give it that dark contrast with the warm golden salted egg yolk in the middle.  Topped off with torched meringue.
Pourquoi Pas Pâtisserie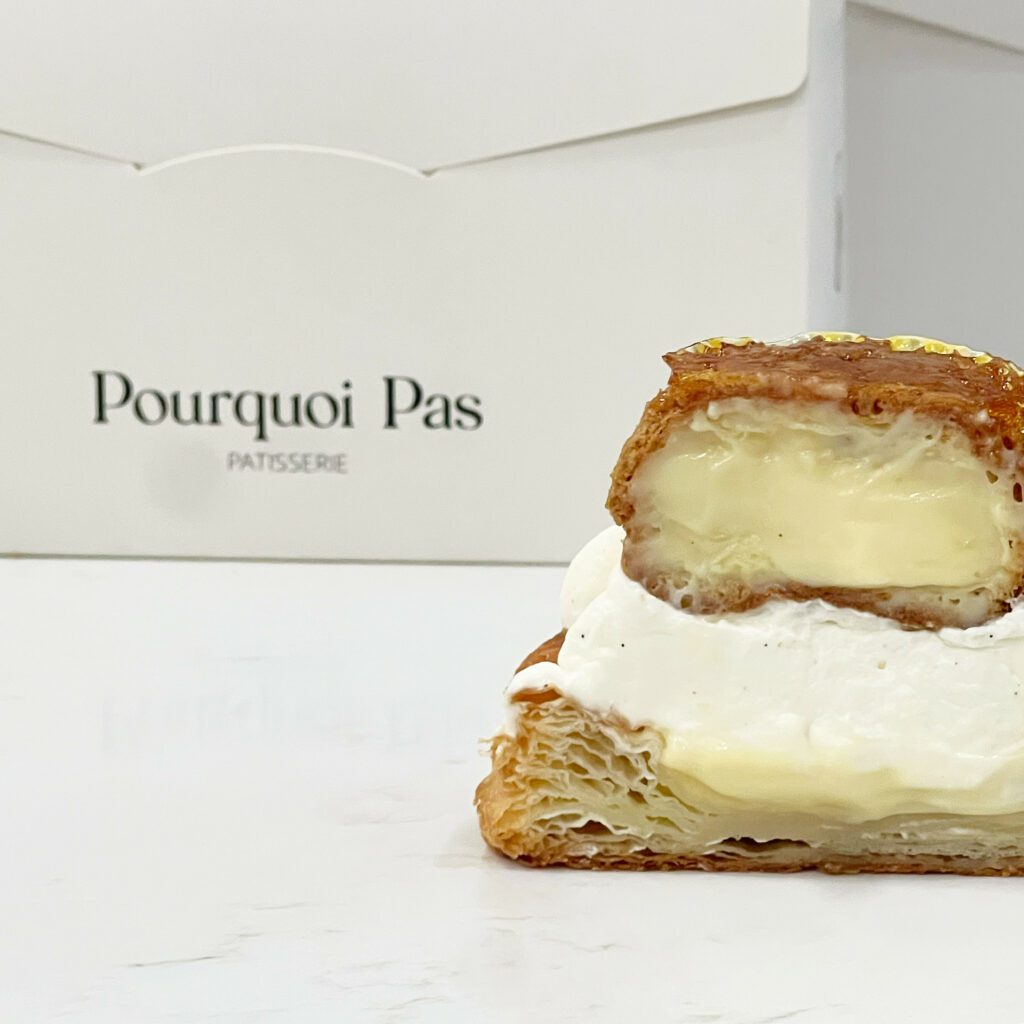 St. Honoré Croissant is their croissant dough filled with crème pâtissière, a silky vanilla bean monté, and topped with a filled choux puff dipped in caramelized sugar. A must try.
To make your Croissant Crawl experience even more memorable, don't forget to share your photos on Instagram using #vancouvercroissantcrawl for a chance to win some delectable prizes.
Vancouver Mom
Would you like to write for us? We welcome well-written guest submissions with a local interest slant. Share your tips, review local businesses and highlight hot trends for Vancouver moms. Get all the info on our Contributor Page!