Seven family friendly events in Vancouver this weekend: August 10, 11 2019
Summer isn't over yet! How can we tell? Well it's hot enough to fry an egg on the sidewalk, and there's an endless stream of family friendly summer festivals around Metro Vancouver. This weekend is hopping with the free Savour Summer Festival at the River District, the world famous Abbotsford Air Show, the Vancouver Mural Festival's Street Party (and Puppet Parade) in Mount Pleasant and an epic water fight in Stanley Park!
Seven family friendly events this weekend
Vancouver Mural Festival Mount Pleasant Street Party
August 10 2019, Vancouver
Check out the latest colourful mural additions to our cityscape at the 2019 Vancouver Mural Festival's annual street party.  The free event is super kid friendly with dance and skateboarding and all-age craft and paint zones throughout the party. Be sure to catch the Puppet Parade from 3-5 pm!
Chilliwack Sunflower Festival
August 1- September 15, 2019, Chilliwack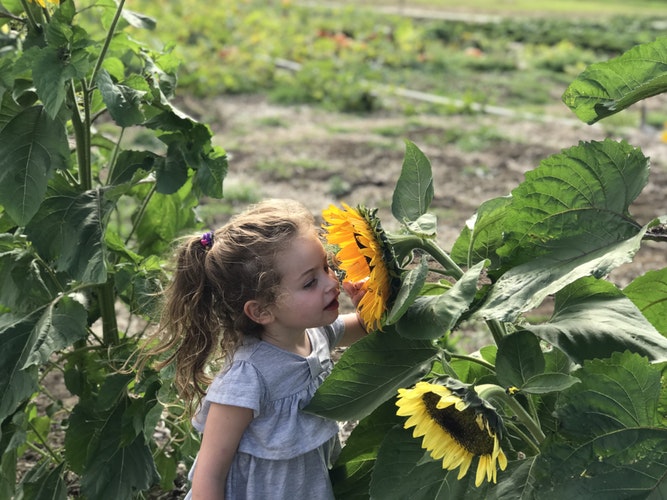 First it was daffodils, then tulips and now sunflowers. Head to the valley for a wander through massive fields of towering sunflowers for a gorgeous summer shot of the fam. This fest boasts five-plus acres of more than a dozen varieties of peak-season sunflowers — from two-foot Dwarf Sunspots to 12-foot Mammoth Grey Stripes, in varying shades of yellow, orange and red. And … this year they've added 48 varieties of … wait for it… dahlias!
>> Chilliwack Sunflower Festival
Savour Summer Festival
Saturday, August 10 2019, Vancouver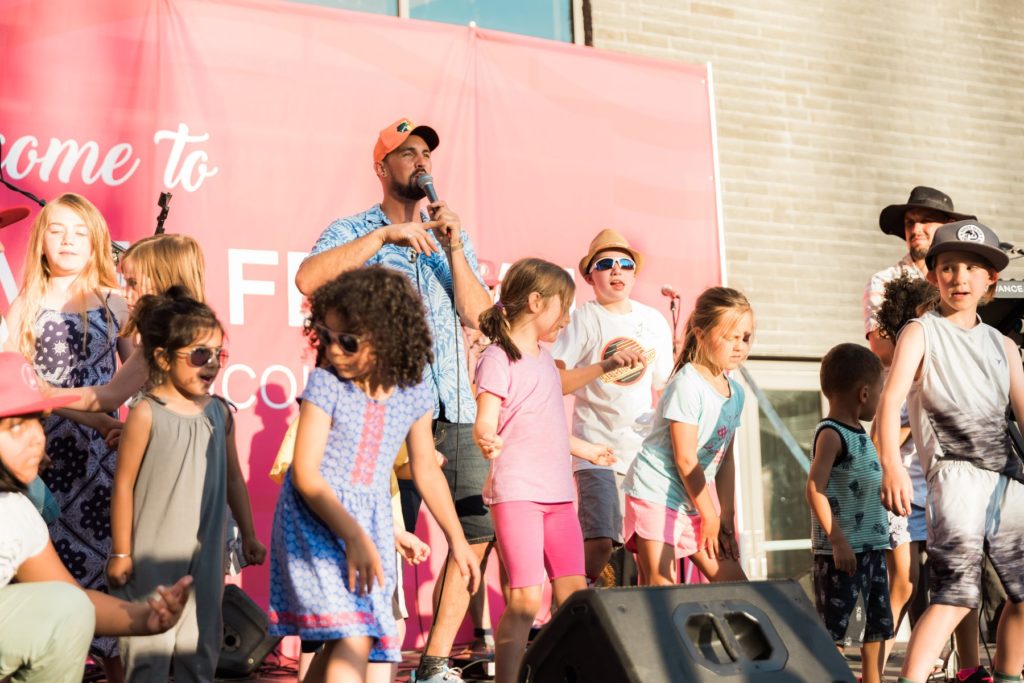 Head down to the River District for this free family friendly event for live music from Kutapira and the Boom Booms, classic summer games, such as mini-golf and corn hole, a dunk tank supporting local charities, and even axe throwing (for the over 19 crowd)! There will be prizes, giveaways, a beer garden, and in-store wine tasting, and food!
Vancouver Art Gallery's Family Fuse
August 10 & 11 2019, Vancouver
Summer boredom beater alert! From collage and sculpture, to hip-hop dance and sound exploration, Family Fuse invites young participants to think like an artist, get creative and learn about artworks of the Gallery's current exhibitions. Free for members and free for kids 12 and under when accompanied by a ticketed adult.
>> Family Fuse
Abbotsford Airshow
August 9-11 2019, Abbotsford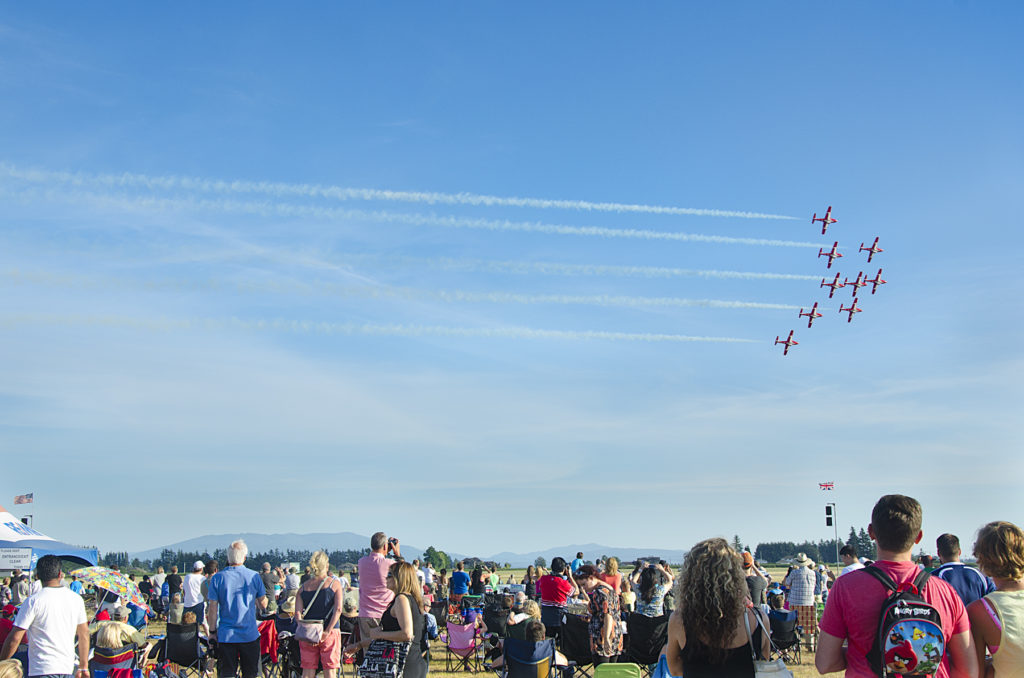 Want to wow the kids? Pick up a family pass to the famous Abbotsford Airshow this weekend, and check out the Snowbirds and other snazzy spitfires including the Blue Angels zooming overhead. The MacDonald's Kids Zone features inflatable toys, bouncy castles, STEM exhibits, as well as aerospace presentations from Science World.
Vancouver Water Fight 2019
This epic sanctioned water fight returns to Stanley Park for its 12th year this Saturday. Hosted by Flash Mob Vancouver, the water fight attracts hundreds of people big and small in big, wet, shoot em up, soak em up free for all at Lumberman's Arch at Stanley Park.
Harmony Arts Festival
August 2-11, 2019, West Vancouver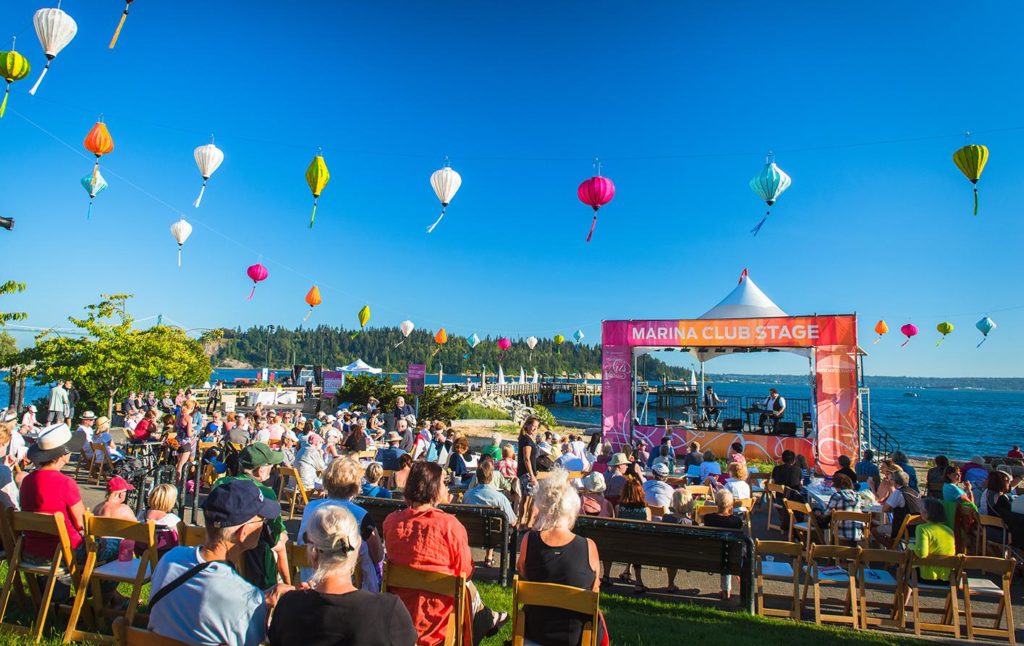 This free West Van fest features musical performances, art exhibitions and demos, culinary events all along the water's edge. There are kids activities and of course the beach and the spray park and playground at John Lawson Park.
Harriet Fancott
Harriet Fancott is the Editor and Social Media Manager for Vancouver Mom. She has over 20 years experience in the arts, tech and mom-based blogging arenas. She lives in East Vancouver with her husband and son where they enjoy exploring all that Vancouver has to offer from festivals and events to playgrounds and beaches to sushi and ice cream (although not together).