Halloween is creeping up on us. Here is our go-to guide for everything you need to know to make the rest of October a blast. This Halloween guide for Vancouver moms, will make those last days extra special.
Best Pumpkin Patch Picks
The last weekend before Halloween is coming up, so if you don't know where to go — here are the two best mom-approved places in the Lower Mainland.
#1 – Best patch for young kids: Arts Nursery in Surrey
I have been to a lot of pumpkin patches this year, and I took my three kids here and it is by far the best place I have been. It's covered, cute and perfect for a stroller. They also have tons of fun scarecrows to check out around the nursery.  I absolutely love this little pop-up pumpkin patch and highly recommend it.
Address: 8940 192 Street, Surrey
#1 – Best pumpkin patch for all ages: Laity Pumpkin Patch in Maple Ridge
Laity Pumpkin Patch is the best for all ages — they have a North section for kids kids under 6 and a South section recommended for kids over 4. 
"My family had the best time at Laity," Jenni Nielsen, mom of 2, said, "we went to the south side for younger kids. It's by far my favourite pumpkin patch." 
There are so many things to do at Laity. Nielsen and her kids had an excitement filled day. 
"It has tons of unique activities, animals, a fun forest walk and a short hay ride," she said. "We stayed for 4 hours because the kids were having so much fun!"
>> Check out our list of top 12 pumpkin patches
Last minute must-have treats
There's still time to get some 'to die for' local Halloween treats.
Mon Paris Pâtisserie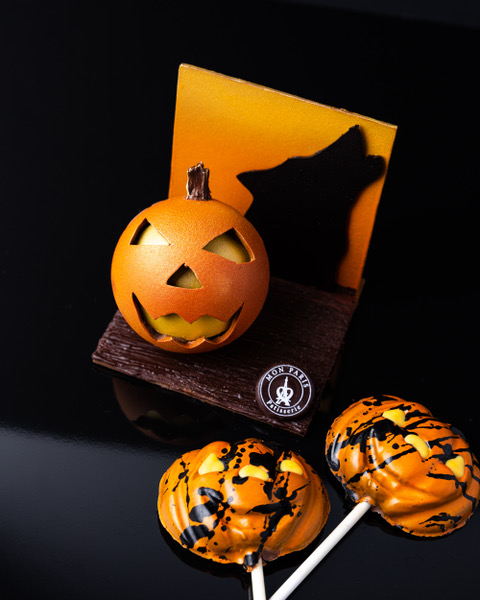 For the absolute cutest Halloween treats for your kids Mon Paris Pâtisserie 2020 has what you need. 
Jack-O'-Lantern Lolly: milk chocolate with pumpkin spiced caramel, $4
Jack-O'-Lantern Statue: milk chocolate with one signature caramel truffle, $25
Jack-O'-Lantern Set: three jack-o'-lantern lollies and one statue, $35
Location: 4396 Beresford St., Burnaby 
Halloween items are available now at Mon Paris Pâtisserie for in-store shopping and can be ordered in advance by phone at 604-564-5665, or online for pickup or delivery.
>> Top ten fall pumpkin treats
See Also
East Van Roasters treats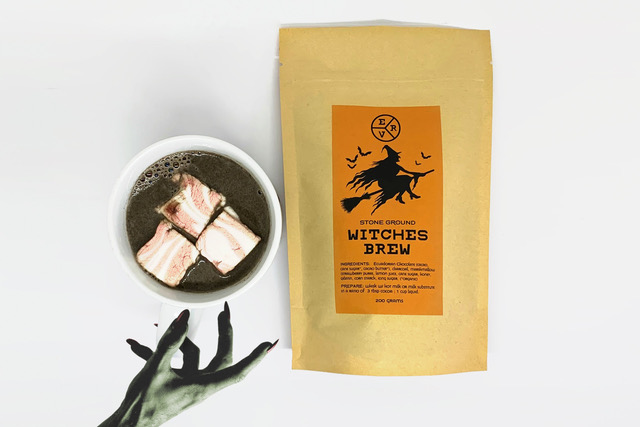 Witches Brew
East Van Roasters stone-ground Ecuadorian chocolate for at-home hot-chocolate-making gets a wicked twist with a touch of charcoal. Paired with strawberry house made marshmallows and the combination is scary-delicious. 
(200g bag and 12 marshmallows; four servings, $20)
East Van Rosters Dark Chocolate Corn Nuts (the natural Candy Corn)
Giant Inca corn, candied and coated in 70% Peruvian dark chocolate. 
(100g bag, $10)
East Van Roasters Honey Nib Caramels 
Breaking the curse of the polarizing Candy Kiss, East Van Roasters take on this Canadian Halloween treat is a Hives for Humanity honey-caramel studded with Madagascar cacao nibs.  (10 pieces, $9) 
Location: 319 Carrall St., Vancouver (in the Rainier Hotel)
Enjoy the last bit of October and be sure to tag #VancouverMom in all of your Halloween photos this year. Have a wonderful and safe Halloween!
Kera Skocylas
Kera is a full-time mom with three kids. She lives in the suburbs of Vancouver and recently started Kids Cuddles Coffee, a 'mommy-news' blog. She loves going on adventures with her kids all over the Lower Mainland. She has a passion for writing and the news. Before becoming a mom she worked at CBC radio and at a local newspaper. Follow her on Instagram @kidscuddlescoffee