Vancouver on a budget: kid friendly summer activities that won't break the bank
Ah, summer. Its stay in Vancouver is so fleeting, but the cost of family-friendly activities can really add up. Avoid overspending and check out our list of fun summer activities that will put a smile on everyone's face but leave your hard-earned cash in your wallet.
Vancouver on a budget: kid friendly activities
Aquabus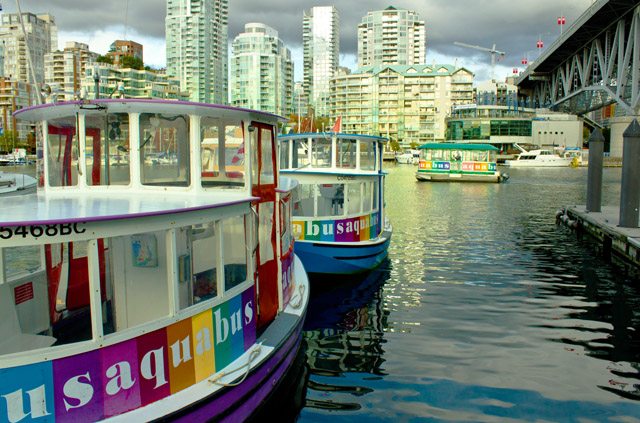 A beautiful and relaxing boat ride in Metro Vancouver doesn't have to cost a small fortune! Whether you're going to a specific destination or just hoping to feel the cool ocean breeze flow through your hair, you can hop on the Aquabus at one of eight False Creek locations. A one-way child's fare is as low as a toonie for some routes. That's one affordable cruise!
Lynn Canyon Park
Sometimes to keep the tantrums at bay you just need to get out into nature for a while. Luckily, Lynn Canyon Park exists and is the perfect remedy for whatever ails any member of the family. Beautiful trails, a stunning view from atop a thrilling suspension bridge, and cool, refreshing swimming holes, all for exactly zero dollars and zero cents. It wouldn't make sense to skip this one on your summer must-do list. 
>> Lynn Canyon 
Kids workshops at The Home Depot
If there's a budding woodworker (or just a super bored kid) aged 5-12 living in your house, check out the twice-monthly kids workshops at your local Home Depot. These projects allow kids to exercise creativity and focus and they even get to bring home their newly constructed projects (for those bookends that your shelves have been begging for!). The best part—these workshops are completely free.
Shipyards Night Market in North Vancouver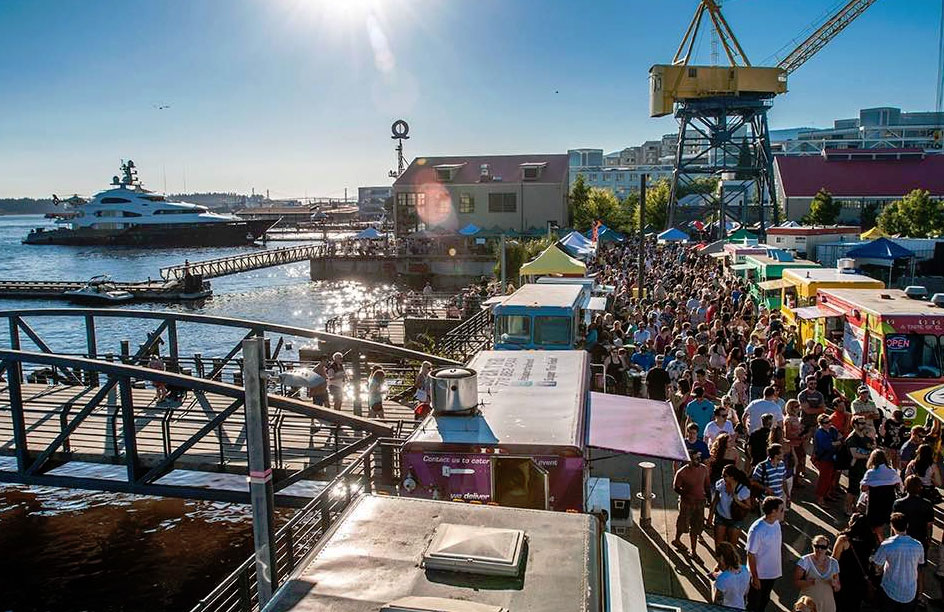 Is there anything worse on a sticky summer day than cranking the oven on to prep dinner for the kids? Avoid that literal hot mess by packing the family up for dinner on Friday afternoon at the Shipyards Night Market in North Van. Starting at 5 pm, this awesome event features a wide variety of delicious food to satisfy all picky palates, as well as locally made products, art, and live music and entertainment. And, if you are lucky enough to have a babysitter for the evening, check out the 19+ beer garden!
What are your favourite budget-friendly summer family activities in the Lower Mainland? Let us know!
Kristin McIvor
Kristin McIvor is a new mom to a joyful little boy and seasoned mom to a moody lab mix. Married to a native Vancouverite, she hails originally from North Carolina but has grown to love the west coast and fashionable rain gear. When she isn't chasing after her son, she enjoys long walks with large coffees, baby picnics in the park, and wine, pizza, and Netflix marathons on her couch.