Five kid friendly activities around Vancouver for under $5
Fun in Vancouver doesn't have to cost a lot. We found 5 kid friendly, summery activities to do that'll keep you busy until the leaves fly.
Add to the Love Locks at New Westminster Pier
Add a love lock to the The Love Locks at the New West pier. The lock-covered fence is a fun attraction for the kiddos as they explore and feel each lock. But that's not all. The Pier is one of our new favourite spots to roam because it is great for families. There are plenty of benches, lounge chairs, picnic areas and several playgrounds along the stretch of the boardwalk and of course the giant Wow Westminster W!
Cost: $1-2 from the dollar store
Pro tip: The Pier hosts live music performances on Thursday nights and there is a Market next to it if you are looking for a bite to eat.
Burnaby Village Museum
Spend the afternoon learning all about the history of Burnaby at the Burnaby Village Museum. It's interactive, educational and outdoors! Plus, the indoor carousel is a must-ride.
Cost: Free admission, $2 for the carousel
Take a dip at an outdoor pool
Splash around, take a swim with the kiddos or lounge poolside and indulge in a that book you've been wanting to read.
Pro tip: We hear Eagle Ridge Outdoor Pool in Coquitlam is only $2!
Sunset at the beach
Throw out bedtime (just this once) and enjoy a bike ride or stroll on the beach after dinner. Pack some hot chocolate or lemonade and stay late to watch the sun disappear into the water.
See Also
Pro tip: Be sure to pack some warm clothes as it can get chilly when the sun goes down.
Cost: free
>> Beaches baby
Movie under the stars at your local park or plaza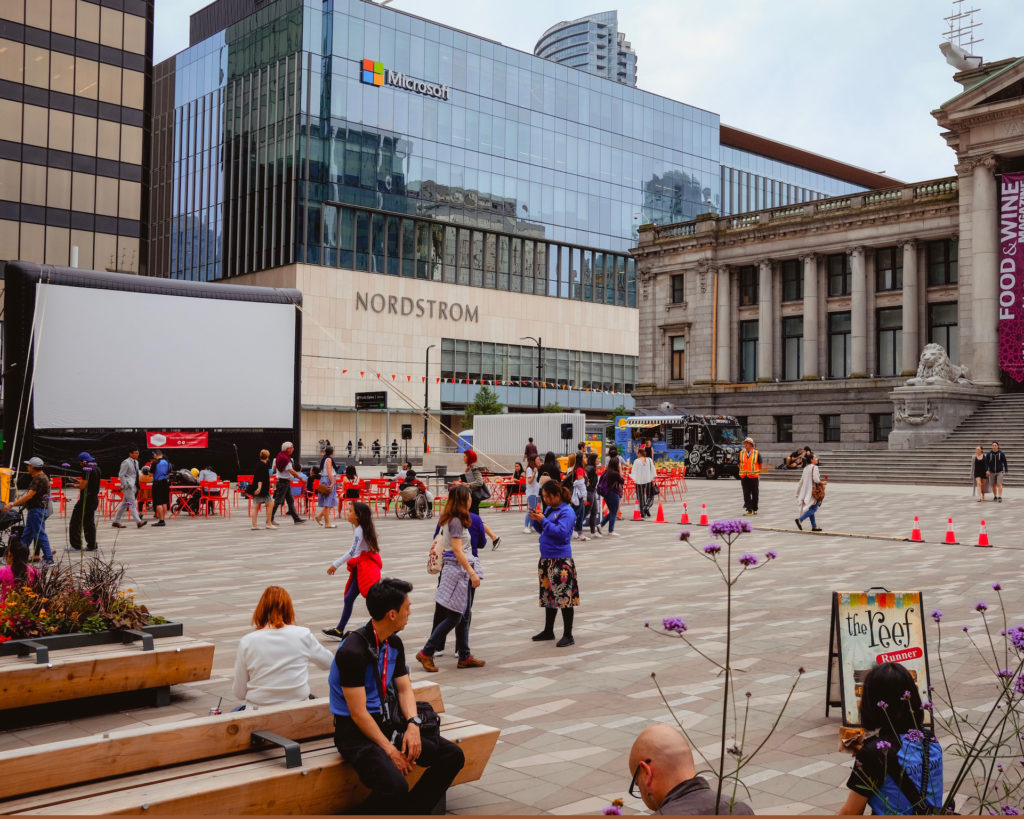 Is there a better way to end the evening than with a movie? Unless that movie is outside AND it's free! There are a ton of free outdoor movies showing around Vancouver this August.
Cost: free
Pro tip: Bring a few cozy blankets and maybe a warm drink – it can get chilly at night. And don't forget the popcorn!
>> Outdoor Movies in Vancouver
Reg Lok Von
The blogger behind Nourish Through Movement, Reg Von Lok writes about DIY and style, nourishment through movement and integrates it all with motherhood, family and life's curveballs. She lives live in the Metro Vancouver area with my husband and two girls.