Four local farms the kids will love this long weekend
Long weekends are about family time, yummy treats, and making memories so what better place to visit than the farm? Think spring chickens, baby goats and and fluffy bunnies. The following farms are open for visits over the holiday long weekend.
Four local farms the kids will love
Taves Family Farm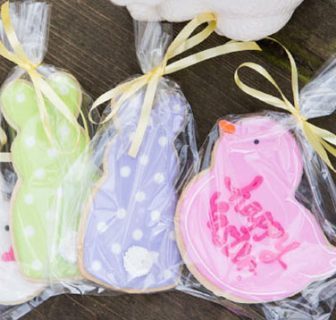 Head out for a spring visit to the Taves Family Farm. Enjoy the sunflower patch, and u-pick goji berries, strawberries, and apples. Make sure to try the cold-pressed apple cider. Visit the petting barn for some real life Easter bunnies and much more!
>> Taves Easter
Maan Farms
Learn about cute animals and say hi to a live (in-costume) Easter bunny. Tuck into some caramel ice cream, yellow and white twist vanilla soft serve in a chocolate egg filled with caramel and topped with chocolate sprinkles.
Aldor Acres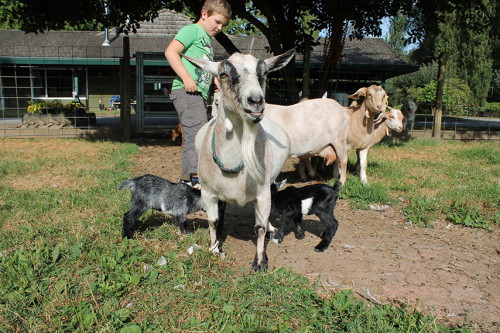 Flowers are blooming, birds are chirping and babies are bouncing everywhere. Visit with the goats and sheep in the petting zoo, hold a piglet in the barn and cuddle with bunnies in the grass. And special this year – wander out to their back 40 to watch the cows and donkey graze! Bring a picnic lunch or pick up some farm fresh sausage sliders, homemade easter cookies, donuts, ice cream and marshmallows, popcorn, chips, and hot and cold drinks will be available.
>> Aldor Acres Farm in Fort Langley

This cute little demonstration farm is tucked away down a side street in North Vancouver. It is all the things a farm should be according to children's storybooks: cows, chickens, ducks, goats, rabbits, horses, pigs, and a big red barn. Maplewood Farm is centred around the little people who can pat the goats, feed the bunnies and wander around the duck-filled pond all while getting in some fresh air and woodsy walks.
Harriet Fancott
Harriet Fancott is the Editor and Social Media Manager for Vancouver Mom. She has over 20 years experience in the arts, tech and mom-based blogging arenas. She lives in East Vancouver with her husband and son where they enjoy exploring all that Vancouver has to offer from festivals and events to playgrounds and beaches to sushi and ice cream (although not together).