Six Vancouver chocolate shops and bakeries for Easter
We live in bakery and chocolate heaven here in Vancouver with some of the prettiest and tastiest goodies to be found. We've rounded up six Vancouver chocolate shops and bakeries for treats that would make the Easter bunny jealous. Visit these shops to fill your baskets with the ultimate chocolate eggs.
Six local spots to get Easter treats
Chocolatiers
Well this is something to get eggcited about! Easter Smash-Ables – break open a chocolate shell to find marshmallows and crispy chocolate and strawberry covered cereal pearls. Chez Christophe also offers beautiful geometric chocolate eggs, chocolate lollipops and gift boxes.
4717 Hastings Street , Burnaby 604.428.4200
1558 Johnston Road, White Rock 604.385.4474
Always a local fave. If you're looking for easter eggs that are a cut above, these are the ones! It's too late for delivery but you can visit their many locations across Metro Vancouver, including their Kingsway Factory Shop in Vancouver.
Artisanal, hand-made chocolates of the highest (and cutest) order. Easter offerings include eggs, bunnies, rabbits, chicks, gummies (gluten-free no less), and jelly beans.
2029 West 41st Avenue
Stunning, and almost too pretty to eat, check out Beta5's collection of chocolate creations and cream puffs this Easter. If you have older kids these chocolate eggs will impress.
413 Industrial Ave, Vancouver, (604) 669-3336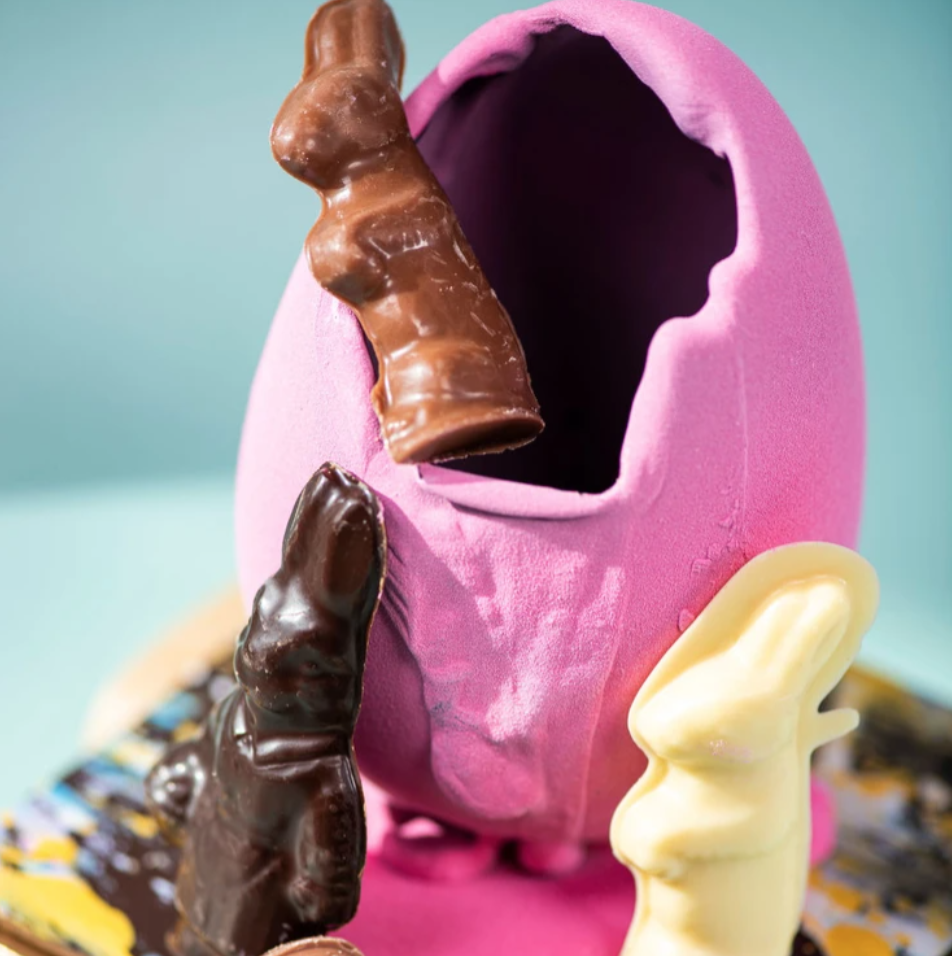 For gorgeous Easter chocolates, you can't beat West Vancouver's Temper Bakery. Just look at those chocolate eggs! With bold and beautiful one-of-a kind eggs and the cutest smiling bunnies, some bunny is going to have a very good Easter this year.
2409 Marine Dr, West Vancouver, (604) 281-1152
Bakery
For gorgeous cookies, and cupcakes hit up Butter Baked Goods for tea and treats this long weekend. These melt- in- your- mouth chic and bunny shaped sugar cookies are perfect for your little bunnies.
4907 Mackenzie Street, Vancouver, 604-221-4333
Once you've visited these Vancouver chocolate shops and bakeries, make sure you head out for some fun.
Harriet Fancott
Harriet Fancott is the Editor and Social Media Manager for Vancouver Mom. She has over 20 years experience in the arts, tech and mom-based blogging arenas. She lives in East Vancouver with her husband and son where they enjoy exploring all that Vancouver has to offer from festivals and events to playgrounds and beaches to sushi and ice cream (although not together).