When Summer School isn't a dirty word
Back when we were kids, summer school seemed more like a punishment than a learning opportunity, a stifling place where kids stared out the window dreaming of freedom and uninspired teachers droned on about fractions and run-on sentences.
But times have changed especially for youth and adults who really struggle to learn.
For kids with learning disabilities, who need a cognitive boost, summer is an ideal time to enroll in a special program that taps into their true learning potential outside the confines of the regular classroom.
One excellent option this summer is the 6-week Arrowsmith Summer Cognitive Intensive Program at Eaton Arrowsmith, which takes a deep dive into how we learn. It's an engaging program where students (and adults) work to strengthen their brains to make learning easier. They will leave feeling more confident and inspired when they realize just how much their brains are capable of.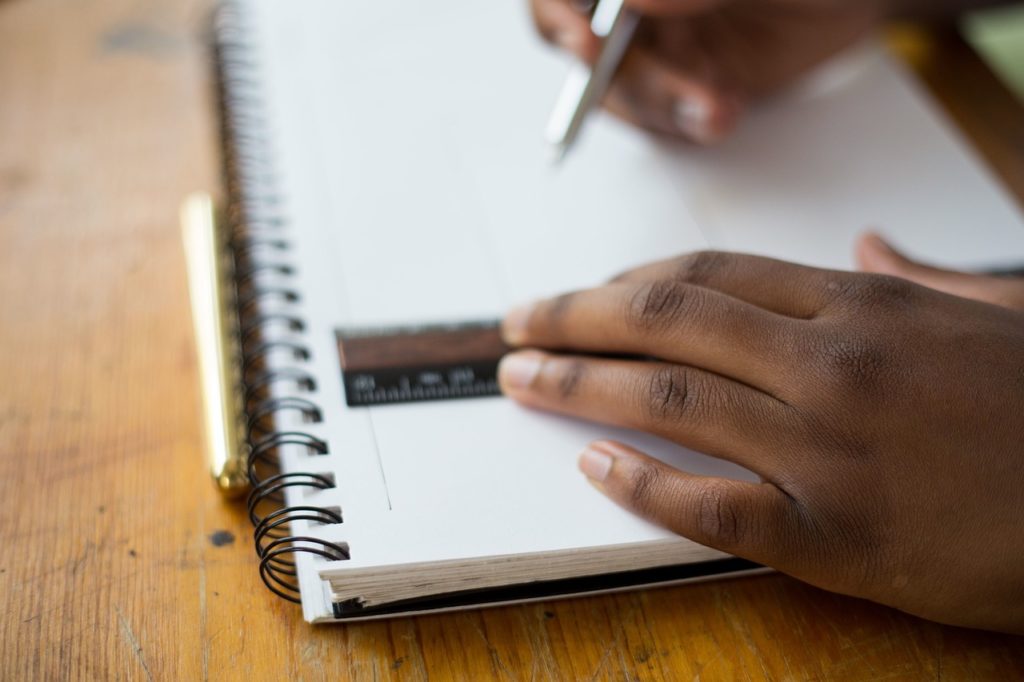 Kids with learning difficulties may still be doing well in school or work, but at a great cost to their personal and family lives – think homework taking forever, anxiety about not being able to keep up with peers without great effort and discipline. The Eaton Arrowsmith summer program is a great first step for those who are tired of second-guessing their abilities and would like to remove learning barriers so they can get started on a path towards reaching their full potential.
The program helps students with logical, cause and effect reasoning and processing speed (how quickly they understand information).
YES, children and adults with learning disabilities can learn to:
understand concepts
study and do well on tests
problem-solve
participate in group conversations
follow instructions in class and at work
complete projects faster
and understand jokes and sarcasm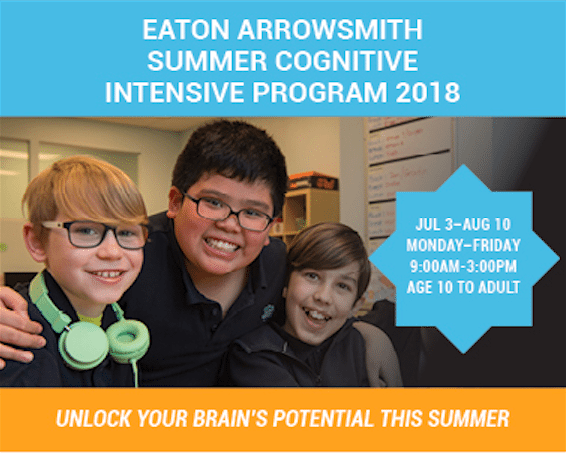 This 6-week program will have kids ready to tackle the upcoming school year with confidence and also enjoy some important downtime during the final weeks of summer.
The ArrowsmithSummer Cognitive Intensive Program at Eaton Arrowsmith runs from July 3rd to August 10th, 2018. Contact admissions@eatonarrowsmith.com or call 604-264-8327 for information.
PS: This program is open to children ages 10 up to adults, because, it's never too late for us adults to unlock our own learning potential!
This post is sponsored by one of our Community Builders, Eaton Arrowsmith
At Eaton Arrowsmith, we teach our students a series of exercises to help them strengthen their brains and address the cognitive weaknesses that cause their specific learning difficulties. We operate on the principle of neuroplasticity – the brain's ability to be strengthened over time with targeted training. This sets us apart from other learning intervention programs.  www.eatonarrowsmith.com
Harriet Fancott
Harriet Fancott is the Editor and Social Media Manager for Vancouver Mom. She has over 20 years experience in the arts, tech and mom-based blogging arenas. She lives in East Vancouver with her husband and son where they enjoy exploring all that Vancouver has to offer from festivals and events to playgrounds and beaches to sushi and ice cream (although not together).