When was the last time the family went out for a meal or you and your significant other got some alone time? The pandemic has certainly made an impact on our lives as of late, and all the at-home-chefs deserve a little break. This year we're celebrating the 20th annual Vancouver Dine Out Festival, January 14th – 31st! With over 300 participating restaurants there's something for everyone. Regulations are in place and modifications have been made to follow the new health restrictions. For more information on the current Public Health Order please visit the BC Govt Website. Give some love to your taste buds and the local economy all at once. If you are wary of dining out with your little ones there are lots of great takeaway options too. 
Not sure where to start with all of the Vancouver Dine Out restaurant options? Check out our Best Dine Out picks below. 
Best Vancouver Dine Out Restaurants 
Family friendly pick
Boulevard Kitchen & Oyster Bar may be on the more luxurious side, but you deserve a treat considering the rocky start to the year with school closures and unseasonably cold weather. At Boulevard enjoy a fantastic three-course kids menu for $39 (not part of the dine out festival), which may seem on the steep side, but  it will not disappoint. The kids get a choice of four appetizers, five entrees (we heard the steak and frites are a popular choice), finished off with the ultimate build-your-own ice cream sundae.
Kid top pick
If you don't already know, now you know, Rocky Mountain Flatbread Co in Kits and East Van never fails to disappoint with something for the entire fam jam. Did you know that in 2021 they won the Georgia Straight Golden Plate Award for best Gluten Free restaurant & pizza? They also offer 100% nut-free, gluten-free, vegan, and vegetarian options for those with allergies. The folks at Rocky Mountain Flatbread Co use local and organic produce, support over 50 farmers and suppliers and invest in a number of local charities.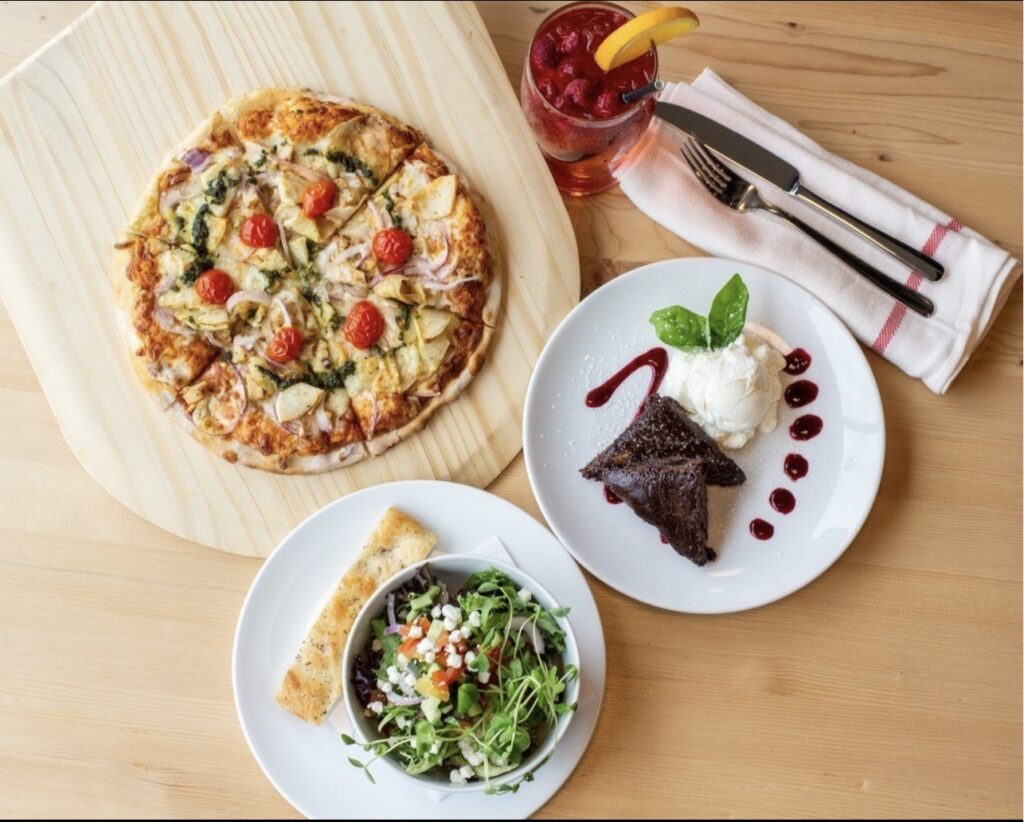 >> Explore more kid-friendly dine out picks
Date night
For a more intimate setting, Ask for Lugi is the perfect spot, especially now that you can book a reservation. Pre-covid seating was first come first served usually leading to an outside wait time. Now you can reserve and go straight to your seat! This tasty little gem is tucked away on Alexander St downtown, so you and your significant other can stroll around reminiscing about pre-kid life. Fresh pasta is made on site daily and is served family style with gluten free options.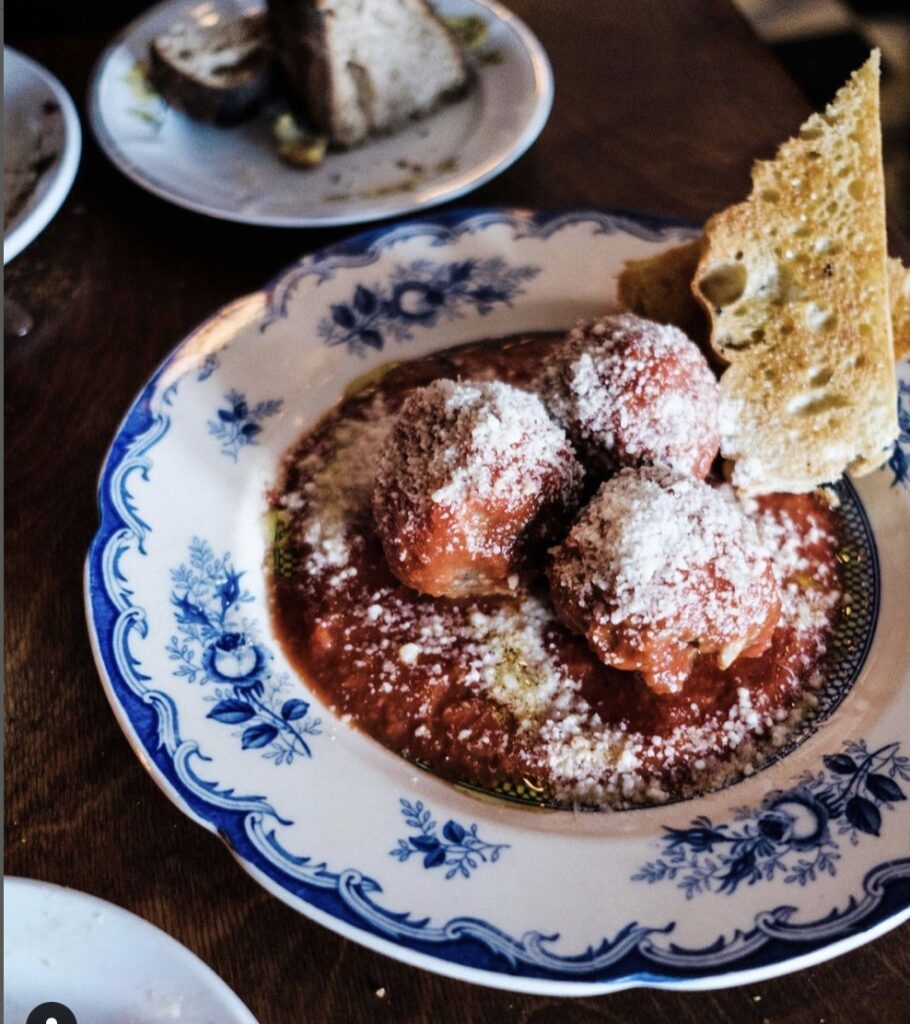 One for all, all for one!
For a perfect casual dining outing that suits nearly everyone's tastes, Bells and Whistles on Fraser Street offers high quality sports bar inspired fresh fare, from epic burgers to hotdogs to tacos. Not only do they serve delicious food but they also have a plethora of local craft beers that would impress even the most bearded craft beer snobbery. If you decide to dine in, they have multiple large screen TVs with major sports games and events. In the back, you can find a small selection of vintage sports arcade machines. Always make room for the soft serve ice cream to seal the deal!
Don't forget to re-post a pic of your dine out experience on our IG, and we'll share it in our stories.
Justine Summers
Justine is a full-time mom to three characterful little humans. Justine loves to travel with her family, sharing their journeys along the way, capturing everything from Westcoast lifestyle to home renovations to daily mom-life wins and fails. When time permits, Justine also moonlights as a commercial actor. Follow her adventures @the.summers.life.