To DIE for Halloween treats
Halloween isn't just for the kiddos! Adults need treats too. And we tend to want to go a step above Kit Kats and gummy bears. Local artisans are getting into the spooky spirit with Halloween themed treats for a limited time. Pro tip: these are a great addition to your Halloween celebrations too.
Bjorn Bakery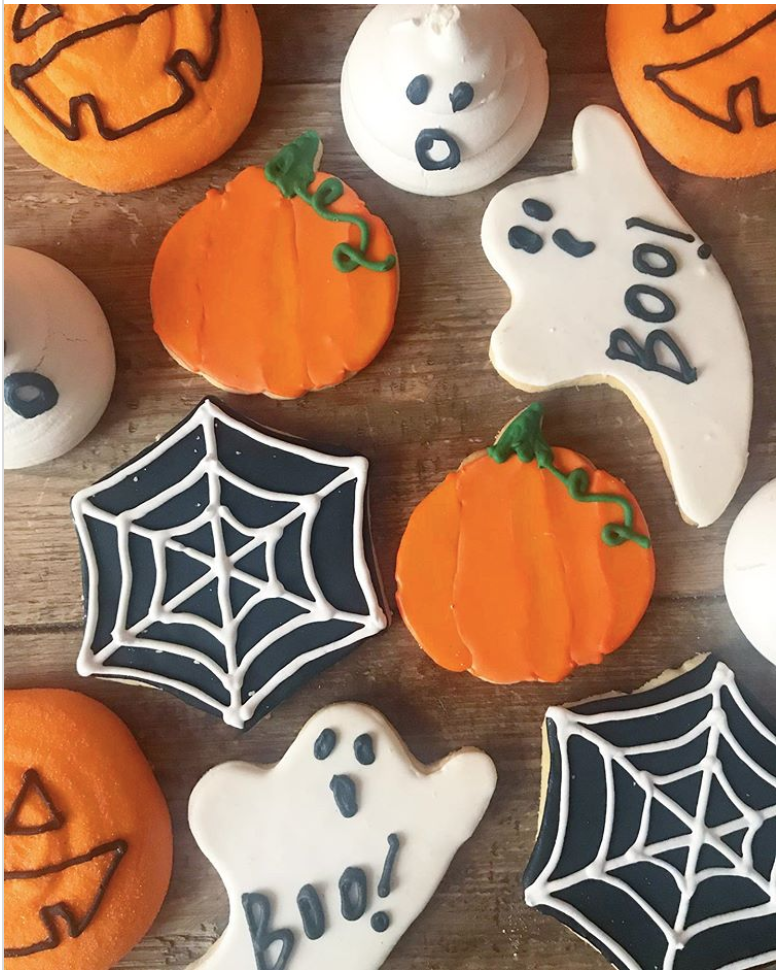 This North Shore bakery goes all out for the hols and Halloween is no exception. They've got festive cookies and get this, pumpkin Nanaimo Bars made with fresh roasted pumpkin purée and pumpkin pie spice!
Hello Hoopla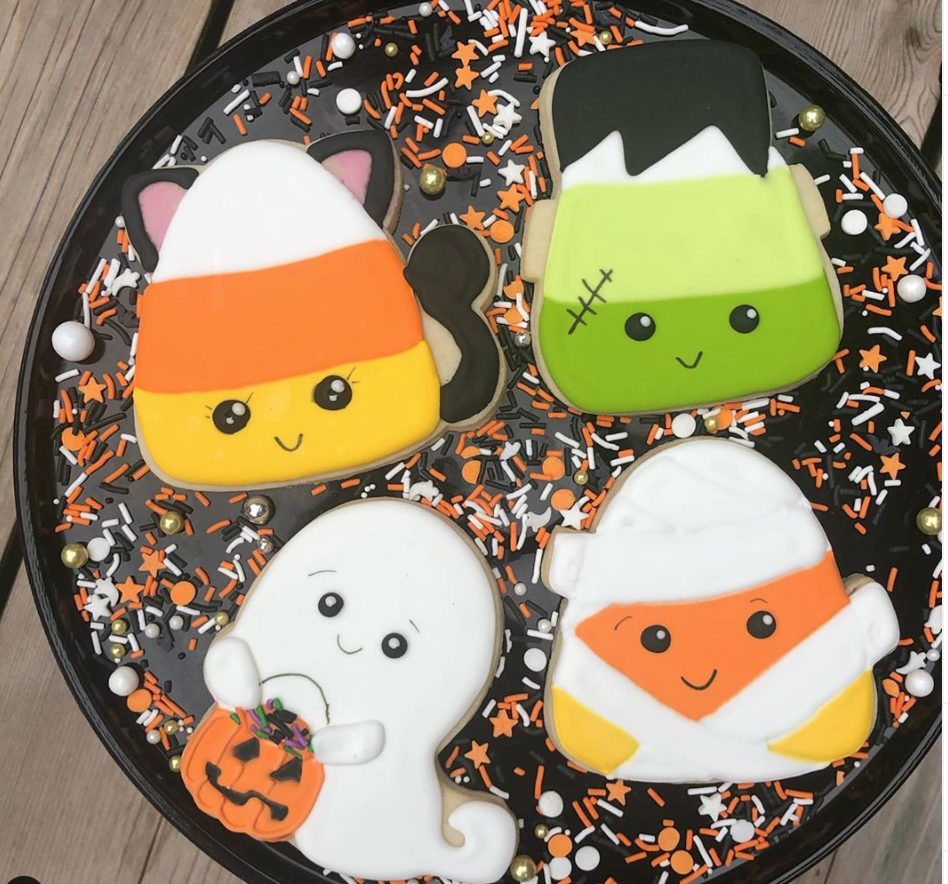 Decorative cookies continue to be a party hit, and we love them even more when local bakers get creative and have fun with their designs. It's hard not to fall in love with Hello Hoopla's cookie designs. This mom of three is endlessly creative and the cookies are bootiful!
Pro tip: Customized names on the ghost and pumpkin cookies are a fun addition to your child's class party!
Baked by Jennelle
Taste buds are usually split on the candy corn but who can say no to a candy corn cookie? This whimsical handmade cookie is complete with the orange, yellow and white, finished off with a cheeky face! Too cute! They also have ghost cookies, macarons (older kids will love the skulls and blood splattered ones). Macarons are $25/10pk and cookies are $20/6pk.
Liberty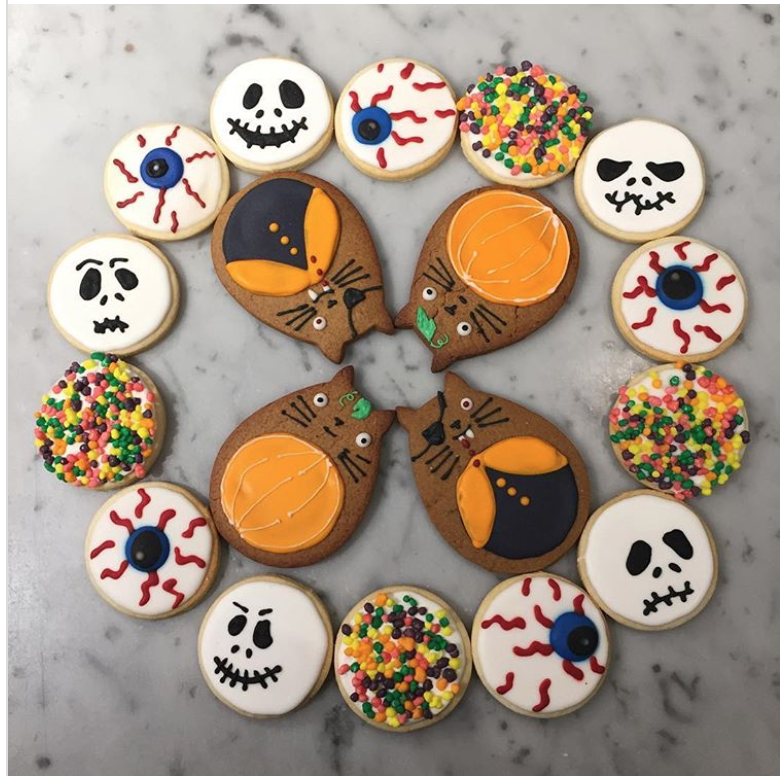 You can count on Liberty releasing some spooky-cute Totoro cookies for Halloween as well as some creepy sugar cookies for good measure.
Butter Baked Goods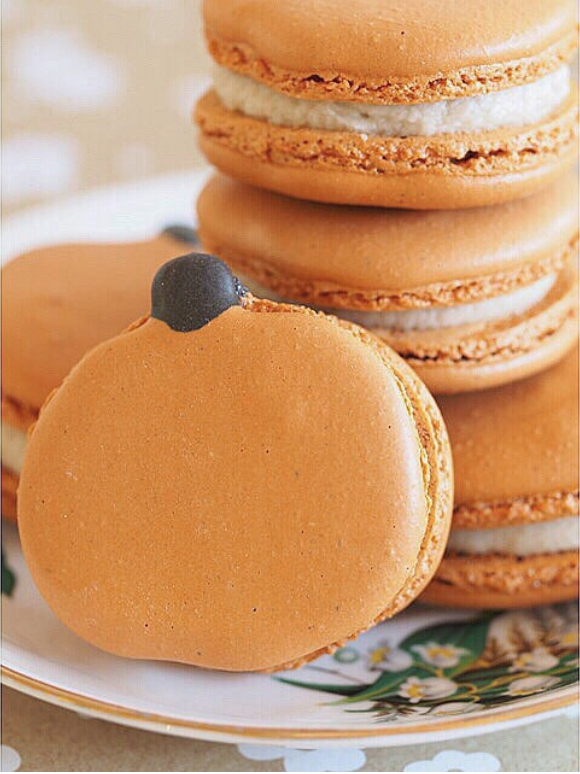 Best selling cookbook author, Rosie Daykin, knows her stuff when it comes to baking. Her cute little bakery cafe is is filled with seasonal squares, muffins, cakes, pies and of course cookies. Pick up a spider web cake on the way to your Halloween party this weekend! Must try: Pumpkin Spice cupcake is as delicious as it looks!
Soirette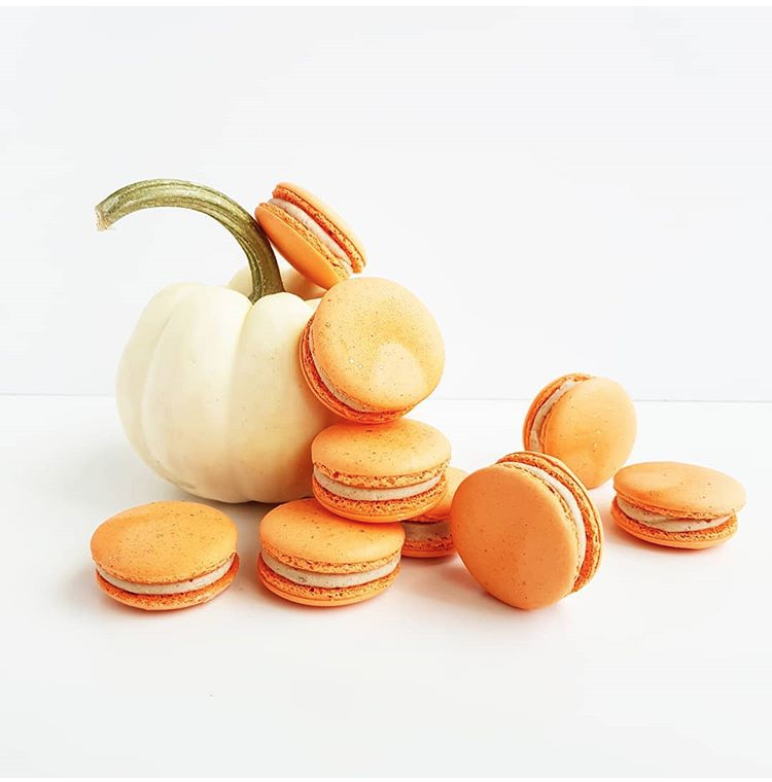 How does pretzel and chocolate sound? And Nutella? Soirette – gorgeous custom macaron specialists – created some spooky macarons with the best flavour combinations! Stop by their bakery to check out their Halloween macaron display too.
Yum Sweet Shop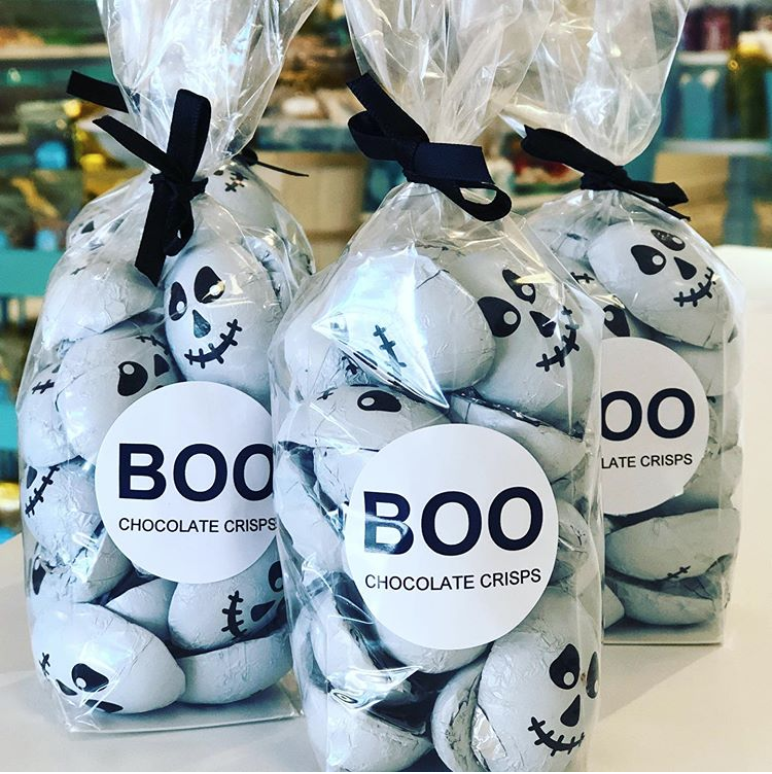 Ever wanted to try a candy but not have to buy the entire bag? Halloween is the best time to get your fill. Candy is packaged in smaller sizes so that you can try a variety. Yum Sweet Shop carries a wide selection of retro and new favourites.
Banner photo by Baked by Jenelle's
Reg Lok Von
The blogger behind Nourish Through Movement, Reg Von Lok writes about DIY and style, nourishment through movement and integrates it all with motherhood, family and life's curveballs. She lives live in the Metro Vancouver area with my husband and two girls.