Up your chocolate gift game this Valentine's Day with artisanal chocolates from the very best of Vancouver's chocolate makers. Go local this holiday and pick up some unforgettable chocolates for your sweet thing(s). Check out our top picks.
Where to get local, artisanal chocolates this Valentine's Day
This is sheer brilliance! A hot chocolate bomb. Choose from a dark chocolate bomb spiced cinnamon heart with a kick of chili heat or a dark chai spiced milk chocolate bomb. Both contains marshmallows.
For mouth watering works of art, look no further than Temper Pasty. This West Van, European-style chocolatier and patisserie also offers flakey desserts, too-gorgeous-to-eat cakes and savoury treats. PS: Check out Chef Hodge on #ProjectBakeover on The food Network starting Feb 4th!
2409 Marine Dr, West Vancouver
A Kitsilano (& North Van) mainstay, this popular cafe, bakery and chocolate shop, goes all out for Valentine's Day. Check out their strawberry & pink peppercorn
dark chocolate ganache with black cherries and toasted hazelnut pralines!

2539 West Broadway, Vancouver
These almost too-gorgeous-to-eat chocolates are works of art – delectable, edible art that is. And their cream puffs are to die for.
413 Industrial Ave, Vancouver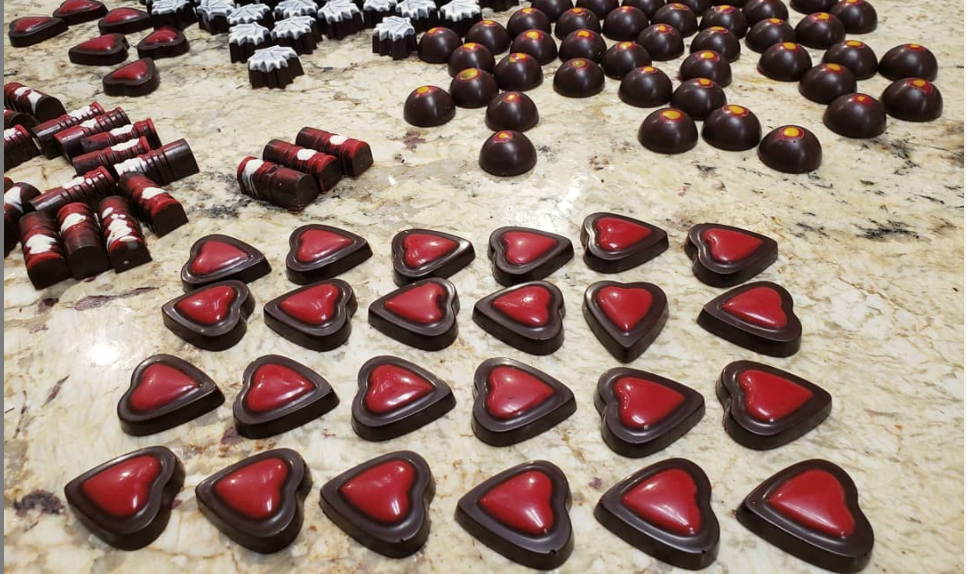 The owner of Koko Monk is part chocolatier, part artist and part poet! But no matter which hat he's wearing, taste is the journey he'd like us all to be on. His raw chocolates are a dazzling and unique taste sensation.
1849 W 1st Ave, Vancouver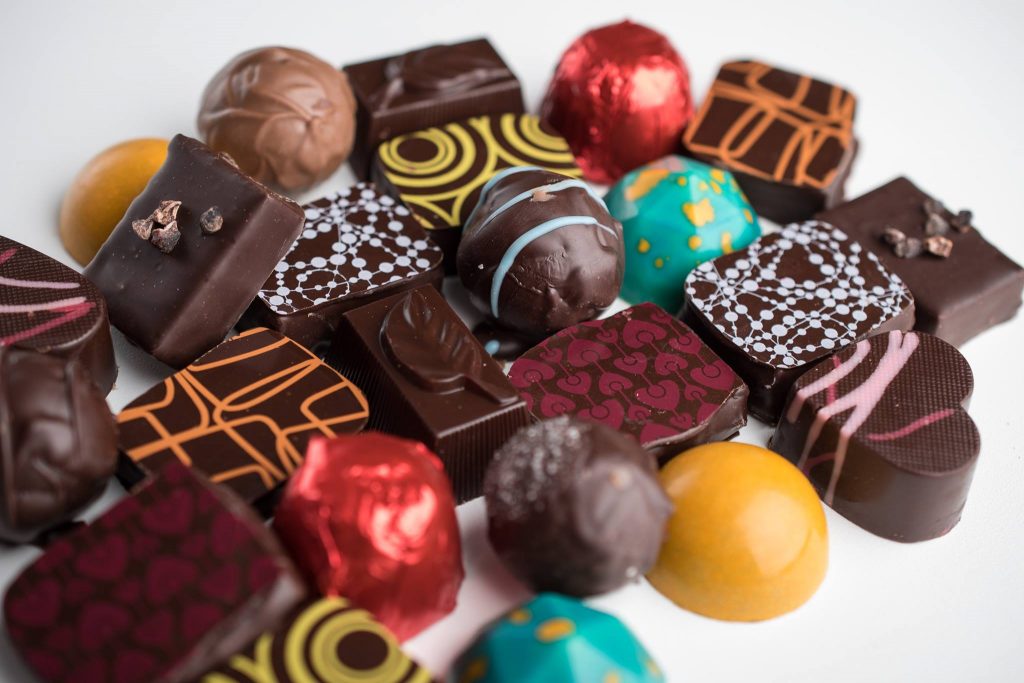 Staying true to their authentic Belgian roots, Daniel uses time-honoured, chocolate techniques, so their chocolates are the real deal. Made sans preservatives, artificial ingredients or hydrogenated fats, all chocolates are made in Vancouver, and have been for over 35 years.
88 East 7th Ave, Vancouver

This award-winning, family-run Kerrisdale chocolatier makes all-natural chocolate that looks great and explodes with bold flavours. 
2029 West 41st Avenue, Vancouver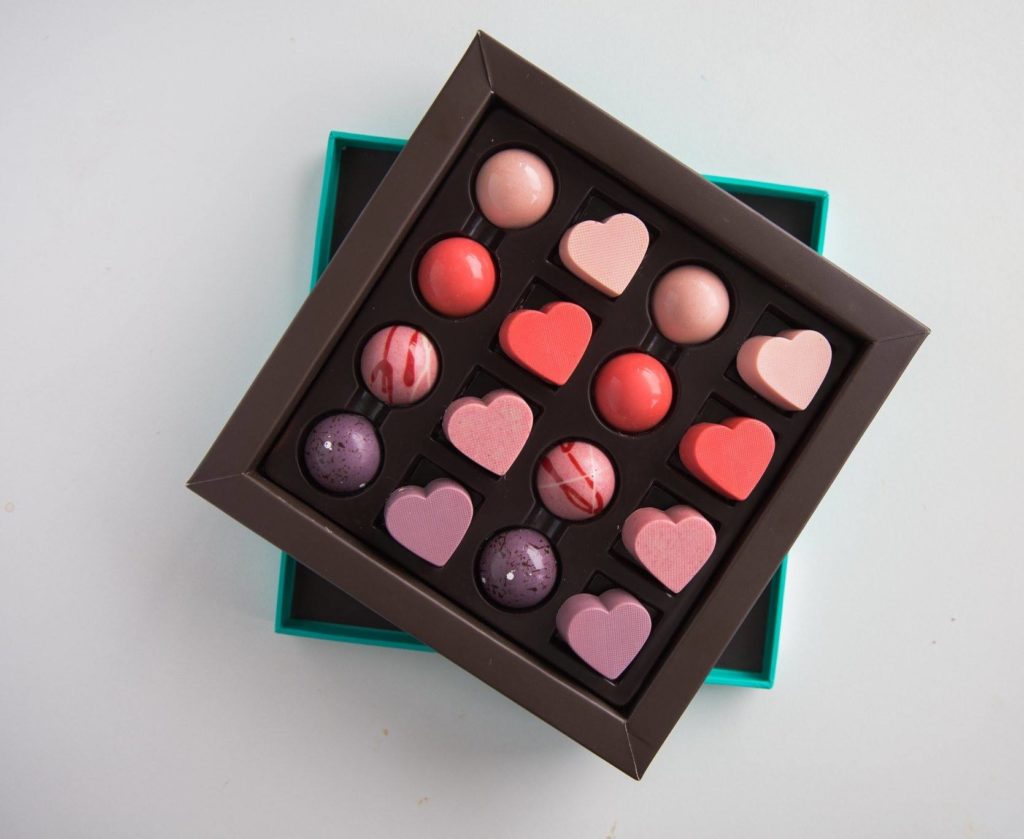 These hand-crafted (and ever so pretty), artisan chocolates are made by international award-winning master chocolatier Win Tass, and handily located in Vancouver (Granville Island) and Abbotsford.
101-31060 Peardonville Rd. Abbotsford
Granville Island Public Market
Purdy's Chocolates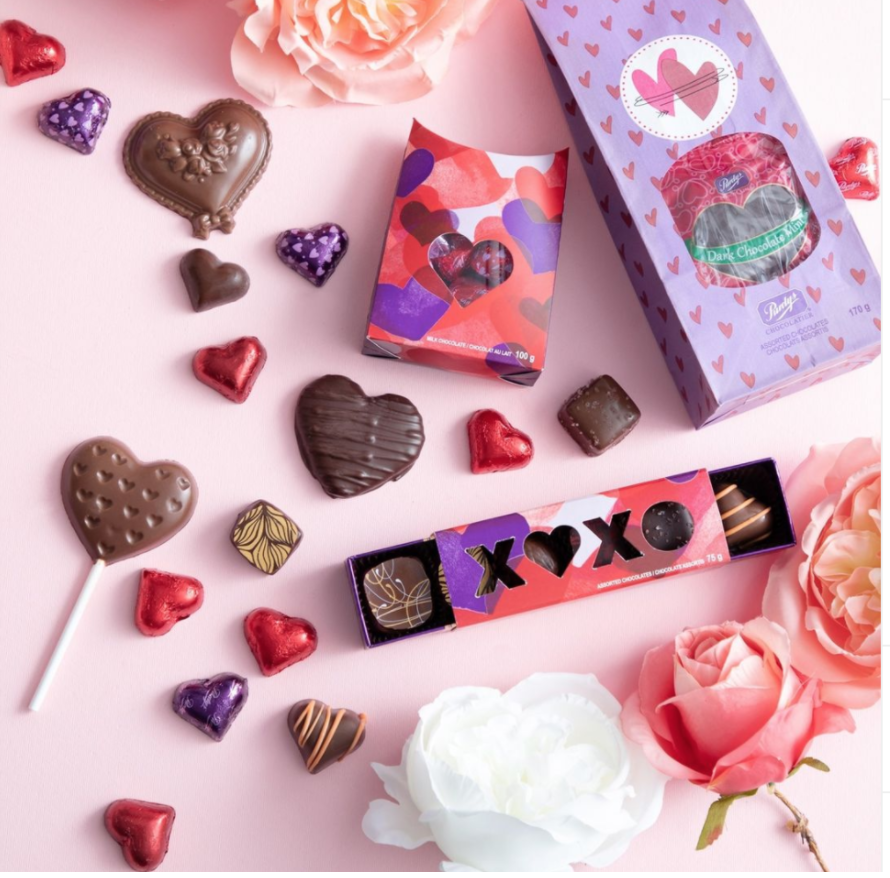 We'd remiss not to include this Vancouver institution with its Kingsway Chocolate Factory. Did you know that it's been around for over 110 years? Yes they know their chocolate, and with stores in every mall, it's easy to get that special box of chocolates right up to the last minute.
Widely available
Harriet Fancott
Harriet Fancott is the Editor and Social Media Manager for Vancouver Mom. She has over 20 years experience in the arts, tech and mom-based blogging arenas. She lives in East Vancouver with her husband and son where they enjoy exploring all that Vancouver has to offer from festivals and events to playgrounds and beaches to sushi and ice cream (although not together).