Seven podcasts for kids to get you through the winter
Photo credit: Unsplash
As the days get shorter and cooler, we're all on the hunt for ideas that keep our kids occupied, and ideally enriched and entertained. I have been a podcast fan for years. I love that I can multi-task and listen. And I'm finding podcasts have the same calming effect on my kids, that screen time doesn't have. They are great for in the car, or at home when kids need a bit of background to some quiet time. While either snuggled up on the couch or during playtime, below are some of my favourite imagination fueling podcasts.
Podcasts for kids!
The Sesame Street Podcast with Foley & Friends
Sesame Street launched a podcast this fall to supplement at-home learning. Foley, the sound-maker monster, hosts playful, fun, engaging episodes that are curriculum driven and offer educational content for young kids. This podcast is available with an audible subscription.
Wow in the World
Guy Raz, who I knew from the TED Radio Hour and Mindy Thomas host Wow in the World. This NPR podcast guides curious kids on a journey into the wonders of the world around them. Episodes explore inside our brains, out into space and deep into the coolest and weirdest stories in science and technology. Episodes like 'How to Talk to a Dog' and The Buzz on Bee Barf' are repeat favourites.
Kids Short Stories
Kids submit ideas and Dad-host Jim turns the child's first name, and their idea into a story. Episodes are geared towards younger kids and are a bit random but perfect for imagination building. It's fun that kids have the opportunity to see themselves in the story if they submit their 1-2 sentence idea on the website.
Circle Round
Circle Round adapts folktales from around the world into rich spoken and musical stories for all ages. Host Rebecca Sheir and special guests explore important issues like kindness, persistence, and generosity. Each episode ends with an activity or challenge to further explore the morale of the story.
>> Circle Round
Little Stories for Tiny People
Little Stories for Tiny People features original stories that will delight and intrigue. Charming characters with whimsical senses of humor experience fairy-like adventures. Host Rhea Pechter writes and performs the stories with an array of voices and delightful personalities.
>> Little Stories for Tiny People
Story Pirates
Story Pirates are a group of comedians, musicians, best-selling authors and incredible teachers creating content that celebrates the imaginations of kids. This podcast featuring cheeky, fun songs and sketches based on stories written by kids. Many episodes feature special and celebrity guests.
Calm App Sleep Stories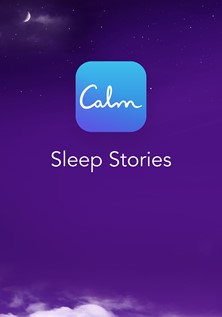 I was interested to hear the Calm app, a sleep and meditation guide for adults, had a program for kids. Sleep Stories are bedtime tales that include a soothing mix of words, music and gentle sounds to help your little one drift off into dreamland.
Jenn Wint
Jenn Wint is a writer, communications strategist and a public relations specialist. She is passionate about storytelling and community. Jenn lives in East Vancouver with her husband, 3yo son and 1yo daughter. You'll find them hanging around Vancouver's playgrounds, water parks, coffee shops and anywhere that bakes fresh cookies in-house!