Hot Picks for this year's reimagined Kids Fest!
What do you get when you mix world-class theatre, music, dance and storytelling into two spectacular weeks? The virtual, reimagined Vancouver International Children's Festival, of course!
Now more than ever, there is an incredible need to experience the joy of the arts! It's a chance to forget your worries for a moment and focus on what's important in life, to dance, be silly and connect with your kids. 
This year, by offering pay-what-you-can pricing the Festival will be accessible and affordable to all families no matter their current circumstances.
Get your tickets today! >> www.childrensfestival.ca
Highlights include Canadian music favourites, Fred Penner, Charlotte Diamond and Bobs and LoLo and some innovative virtual experiences!
Unique and interactive shows at this year's Vancouver International Children's Festival
A Piece of You 
Photo credit: Cameron Ford
Experience a private interactive concert for just your household, where Scottish artist Greg Sinclair takes your personal story and turns it into a song. (Many performance times have SOLD OUT, limited tickets available).
>> Get tickets to A Piece of You
Audioplay: The Turners
Photo credit: Lucas Chih-Peng Kao
Step into the centre of an immersive audio experience based on a popular book series. Using a smart phone and headphones, two players physically act out the story together, each guided by their character's rich audio score and unique instructions.

>> Get tickets to Audioplay: The Turners
Charlotte Diamond 
Sing along with one of BC's best-loved entertainers! Charlotte creates musical fun with her many catchy kids' classics including 'Four Hugs a Day", "I am a Pizza", "Octopus" (Slippery Fish), and "All the Nations Like Banana."
>> Get tickets to see Charlotte Diamond
PS: Continue the fun with 6 hands-on online art workshops. Get creative at these Indigenous Arts, Dance, Acting for film, Circus, Puppet-making and French workshops all included with your show ticket.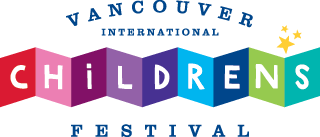 Reimagine fun at the 2021 Vancouver International Children's Festival with an extraordinary online line-up of world-class theatre, music, dance and storytelling created specifically for children. The reimagined 2021 Festival will offer a mix of Live Online and Pre-recorded Online performances with an extra 7 days of extended show viewing. Watch a show online from the comfort of home from May 31 to June 13 with Pay-What-You-Can pricing. Tickets on sale now at www.childrensfestival.ca.
Harriet Fancott
Harriet Fancott is the Editor and Social Media Manager for Vancouver Mom. She has over 20 years experience in the arts, tech and mom-based blogging arenas. She lives in East Vancouver with her husband and son where they enjoy exploring all that Vancouver has to offer from festivals and events to playgrounds and beaches to sushi and ice cream (although not together).