The Children's Festival will Ignite Your Child's Joy!
The Vancouver International Children's Festival is back, and this year marks the festival's 45th year. This year, fourteen professional performing artists from as far-reaching as Denmark, Ireland, and the United Kingdom are scheduled to perform 65 shows. If you've never been, it's a fantastic experience designed to inspire and motivate young minds with professional artistic experiences in the most creative way possible.
The festival is back for in-person events and some virtual events; make sure to check their schedule.
2022 Festival Details
The festival occurs May 31st – June 5th in person on Granville Island and May 31st – June 12th Online. You can expect world-class theatre, music, dance, circus, puppetry and storytelling performers who come from all over the world to entertain Vancouver children and families. 
The Return of In-Person Shows
Live from May 31st-June 5th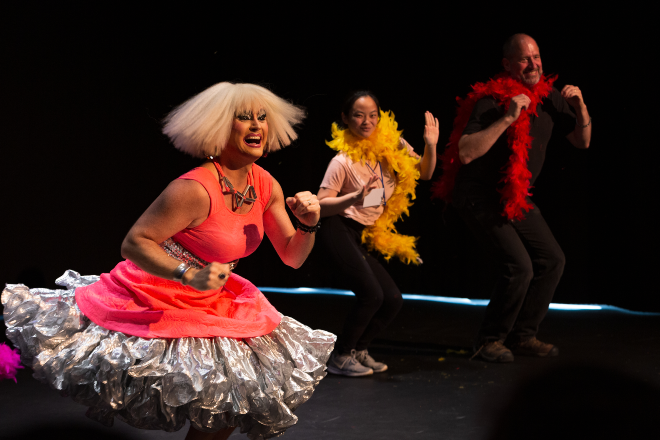 Get ready for some in-person fun! Join local drag queens Peach Cobblah & Isolde N. Barron for a drag dress-up spectacular! Add some rainbow to your day at this fun and inclusive event. It's never too early (or too late!) to get silly and dress-up! All Ages. In-Person on Granville Island
Grab your tickets here: >> Parents are Still a Drag
Live from May 31-June 5th.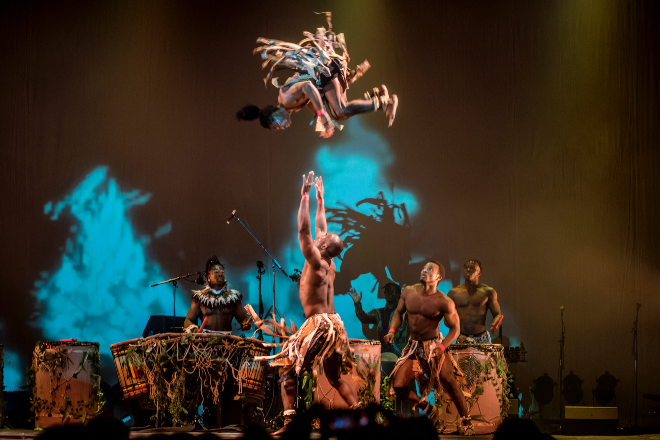 Every seat in the house will be mesmerized by the breathtaking acrobatics and death-defying feats of Won'Ma Africa! The live music will have your whole body moving. All Ages. In-Person on Granville Island.
Grab your tickets here: >> Won'Ma Africa
Live and Online from May 31st-June 12th
This performance is sure to inspire young children. Sometimes it takes a girl-sized human to solve an adult-sized problem… Get ready for a story literally packed full of fun and suspense. This offers an online performance, so if you can't make it person, it doesn't mean you have to miss out. Ages 7 and up. Online
Tickets on sale here: >> The Girl Who Forgot to Sing Badly
Your Show tickets include free wristbands to enter the Festival's Activity Village where you and your kids can get creatively playful at over 15 hands-on art stations!
Vancouver International Children's Festival 2022
There is something for everyone at the Vancouver International Children's Festival. Tickets are now on sale! Save money by purchasing a Family 4-pack. Four tickets to one show for only $58 + service charges and tax. Bring the whole family or come with a friend and save.
Website: www.childrensfestival.ca
Facebook: https://www.facebook.com/KidsFest
Twitter: https://twitter.com/vicf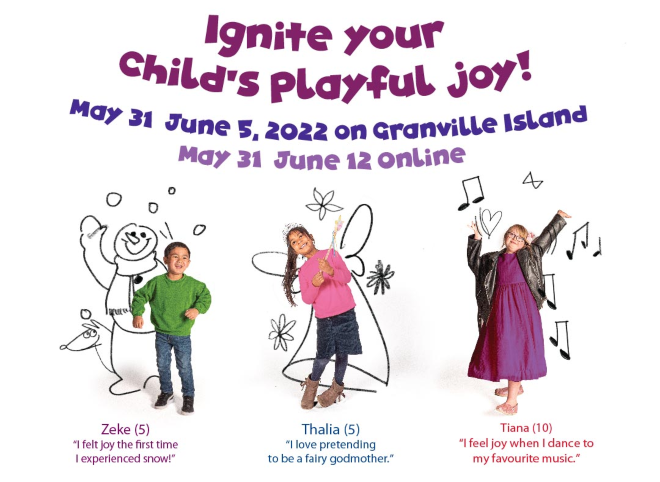 Ignite your child's playful joy at the Vancouver International Children's Festival! Enjoy spectacular shows from around the world for kids and families of all ages from May 31 to June 12. The 2022 Festival will offer a mix of In-person (on Granville Island) and Online performances featuring circus arts, puppetry, theatre, dance, music and lots of arts activities created just for children. Tickets are on sale now, visit https://www.childrensfestival.ca.
Vancouver Mom
Would you like to write for us? We welcome well-written guest submissions with a local interest slant. Share your tips, review local businesses and highlight hot trends for Vancouver moms. Get all the info on our Contributor Page!