Month two of our Book Club, and I'm blown away by our local literary talent and wealth of wisdom and creativity. In the last few years, I haven't done much "grown up" reading and it feels so good to be back at it, finding quiet space to soak up words and ideas off the pages. Reading to my kids is heavily engrained in our daily routine and although repetition is the key to their hearts, introducing new books and seeing their reactions is so incredible as they notice new visual elements, themes and wordplay each story time. 
 What are you reading, to your kids and to yourself? Share your book recommendations and comment on our reviews using #VMBookCub. 
VM Book Club: April book reviews
For Kids 
Nye, Sand and Stones
Written by: Bree Galbraith
Illustrated by: Marion Arbona
Recommended audience:3+
Publisher: Orca Book Publishers
Nye, Sand and Stones is the story of a young girl challenging norms and changing status quo and has been a huge hit in my house. The story includes a short song (that my 4 yo son loves to sing) which Nye interrupts with, 'ENOUGH!' She then goes against the norms of her society and challenges the opposing community to be creative and stop conflict. This is a sweet and inspiring story that has been read at our house approximately 1987,368,844 times so far. 
Favorite blurb
Suddenly the feeling made sense and Nye knew exactly what to do with it. 
For All Ages  
Taming Worry Dragons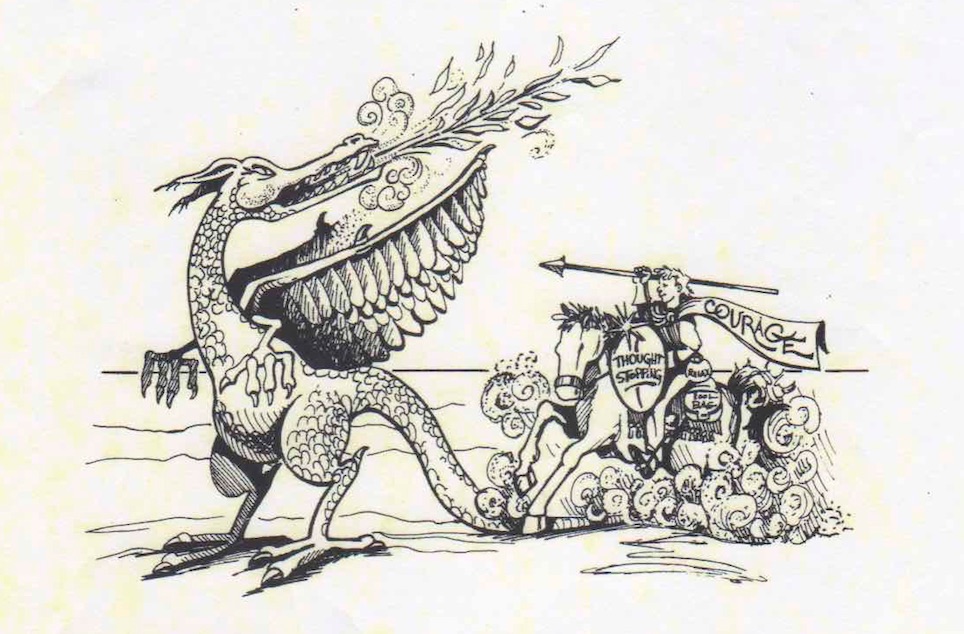 Written by E. Jane Garland, M.D., F.R.C.P.(C) and Sandra L. Clark, Ph.D. 
Illustrated by Vicky Earle
Recommended audience: School aged kids and their parents
Publisher: BC Children's Hospital  
Recommended by: Odin Books 
Taming Worry Dragons is a step-by-step framework to help anxious children learn how to cope with their worries. Produced through BC Children's Hospital, the book clearly outlines and validates the types of worries kids might feel, how they might manifest in their body and how they can begin taming, controlling and befriending these dragons. I found this book supportive, practical and rather soothing given the times we're in. I think it would be very valuable to parents supporting kids through anxiety at school or home. There are illustrations and places for sketches and notes to help engage kids in the dragon taming process.   
Favourite blurb
One of the essential ingredients for trapping and taming dragons is Courage. Sometimes people think of kids who aren't afraid of anything as having "courage." That's not real courage. Courage is when you are afraid of things but you do them anyways. 
For Grown-ups 
What to Say to Kids When Nothing Seems to Work: A Practical Guide for parents and Caregivers 
Written by Adele Lafrance, PhD and Ashley Miller, MD
Recommended audience: Parents
Publisher: Routledge  
What to Say to Kids When Nothing Seems to Work is a straight-forward guide offering realistic advice for managing kid's behaviour and coping with the feelings of parents, partners and kids. Through sample scripts and scenarios, authors walk parents through common challenges offering insight and options for resolution. The book is well broken up with sub-titles and tangible tips. I can see this being a book I'll refer back to time and time again. I really appreciated the validation of parenting struggles and the realistic approach to redirecting situations. 
Favourite blurb
Marvel at the Absurdity of Life With Kids… When things are at their worst, you may need some help to dig your sense of humour out from under the heaps of garbage you're living through in this moment. 
Find it at What2SaytoKids
Jenn Wint
Jenn Wint is a writer, communications strategist and a public relations specialist. She is passionate about storytelling and community. Jenn lives in East Vancouver with her husband, 3yo son and 1yo daughter. You'll find them hanging around Vancouver's playgrounds, water parks, coffee shops and anywhere that bakes fresh cookies in-house!