Looking for a creative or active summer camp? Our VM Picks: Top Vancouver Summer Camps list features some of our favourite camps for kids. We connected with the at Uphoria Yoga about their amazing Summer Camps. You'll love their mindful and engaging half-day and full-day camps for kids.
Give us a Brief Description of Your Camp
Üphoria yoga's camps consist of full or half-day programming that incorporates a full range of physical, cognitive, and social-emotional playful learning. During camps, kids will have the opportunity to learn yoga poses and short sequences, engage in fun yoga games, dance, sing, play and partake in arts and crafts activities.
What Makes Your Summer Camp Unique?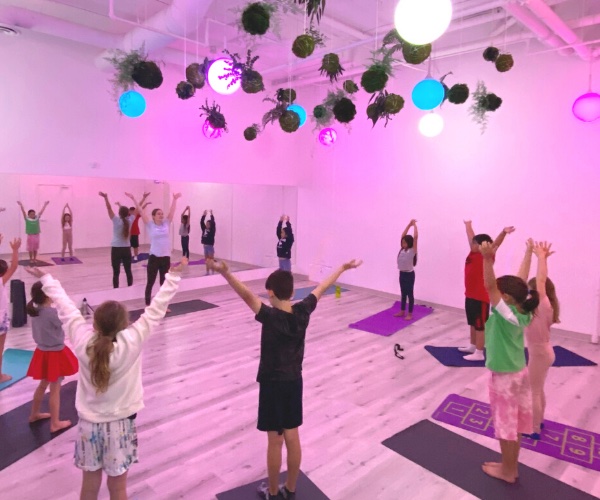 What makes Üphoria Yoga camps unique is the lasting impacts the learning will have on your kids far past the end of camps. Learning yoga, even though the fun and dynamic approach offered at our camps, will offer kids a window into taking ownership of their physical bodies, emotional processes and mental health. It is amazing what we have seen take shape with our campers both on and off the mats and into the world.
What Will Kids Learn at Your Camp?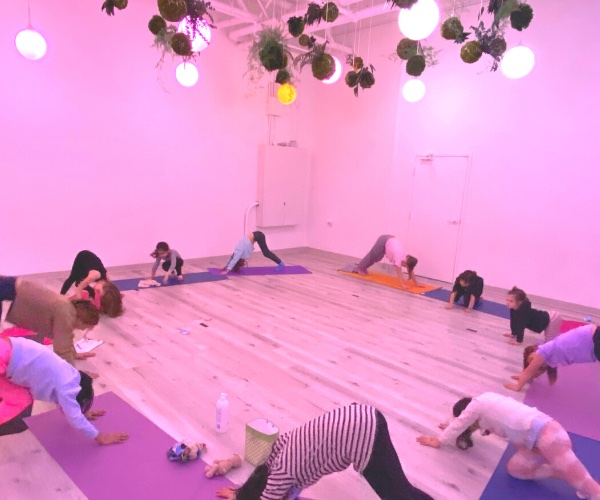 Kids will be introduced to yoga poses, breathing techniques, mindful exercises, and quiet time. They will learn how yoga helps them to understand the inner workings of their own mind and how it's an important tool in how they relate to themselves, their peers and the world around them. Through embodied exploration, kids will begin to learn the healing power of yoga.
What kind of feedback have you received about your camp?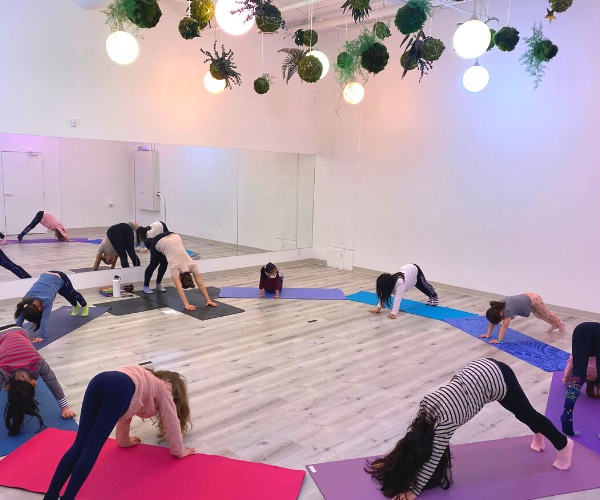 We get a lot of positive feedback about our camp. Here's what two parents have to say:
I have had my daughter attend two yoga camps already and can confidently say that this is a great studio for parents to drop off their kids. My daughter really enjoyed her time there and likes her teacher. The studio is very beautiful and the owners are a friendly couple.The environment is great for families!

A Happy Uphoria Parent
My son attended Summer Camp at Uphoria and he loved it! The staff are very friendly, understanding, and accepting. The studio is also beautiful. I highly recommend this place for other children to try out – especially a summer or spring camp!

A Happy Uphoria Parent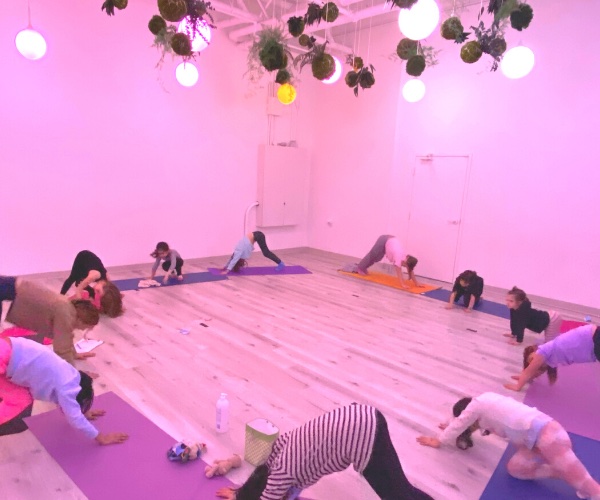 Follow Uphoria Yoga at:
Website: https://www.uphoriayoga.com/summer-camp
Facebook: www.facebook.com/uphoriayoga
Instagram: www.instagram.com/uphoriayoga

Voted Vancouver's Best Yoga Studio in 2021, Üphoria Yoga is Vancouver's first family yoga Academy offering prenatal, postnatal, kids classes, adult and family classes, + childminding. In addition, Üphoria Yoga provides birthday parties, spring, summer and winter camps, after-school and weekends kids programs, field trips and school programs!
Vancouver Mom
Would you like to write for us? We welcome well-written guest submissions with a local interest slant. Share your tips, review local businesses and highlight hot trends for Vancouver moms. Get all the info on our Contributor Page!