Spring Break 2021: Outings & activities for families & kids
Pic credit: Unsplash
Spend some time exploring what the city has to offer over the two-week Spring Break. There are lots of great family and kid activities and events going on in-person and online. Some are free, many are cheap and all are worth the price of admission.
Provincial COVID-19 restrictions are still in place, so book online, stay close to home mask up and maintain social distance.
Spring Break 2021: Activities for families
The Fraser River Discovery Centre
March 13 – 28, 2021 10 am–4 pm
This Spring Break, the FRDC is offeringrtwo weeks of interactive family-friendly activities including Wax-Paper Watersheds, Animal Artifacts, Sustainable Fishing Challenge, and Clay Fish Creations, tours, and online programs all break long.
Wildlife Weeks at the Lynn Ecology Centre
March 15 – 26 2021 (online)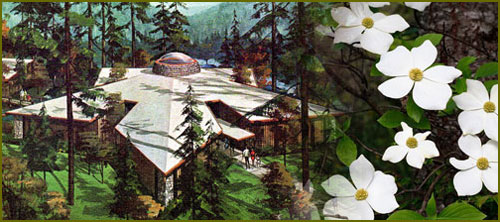 This Spring Break, celebrate the natural world by learning more about local plants and wildlife via the Lynn Valley Ecology Centre. Learn about birds of prey, bats, frogs, salmon and more.
Celtic Fest Vancouver
March 14, 2021
Kick off Spring Break with Family Day at CelticFest Vancouver, which features four sessions of Irish storytelling, music, and art for children of all ages.
Check out the birdies at Reifel Bird Sanctuary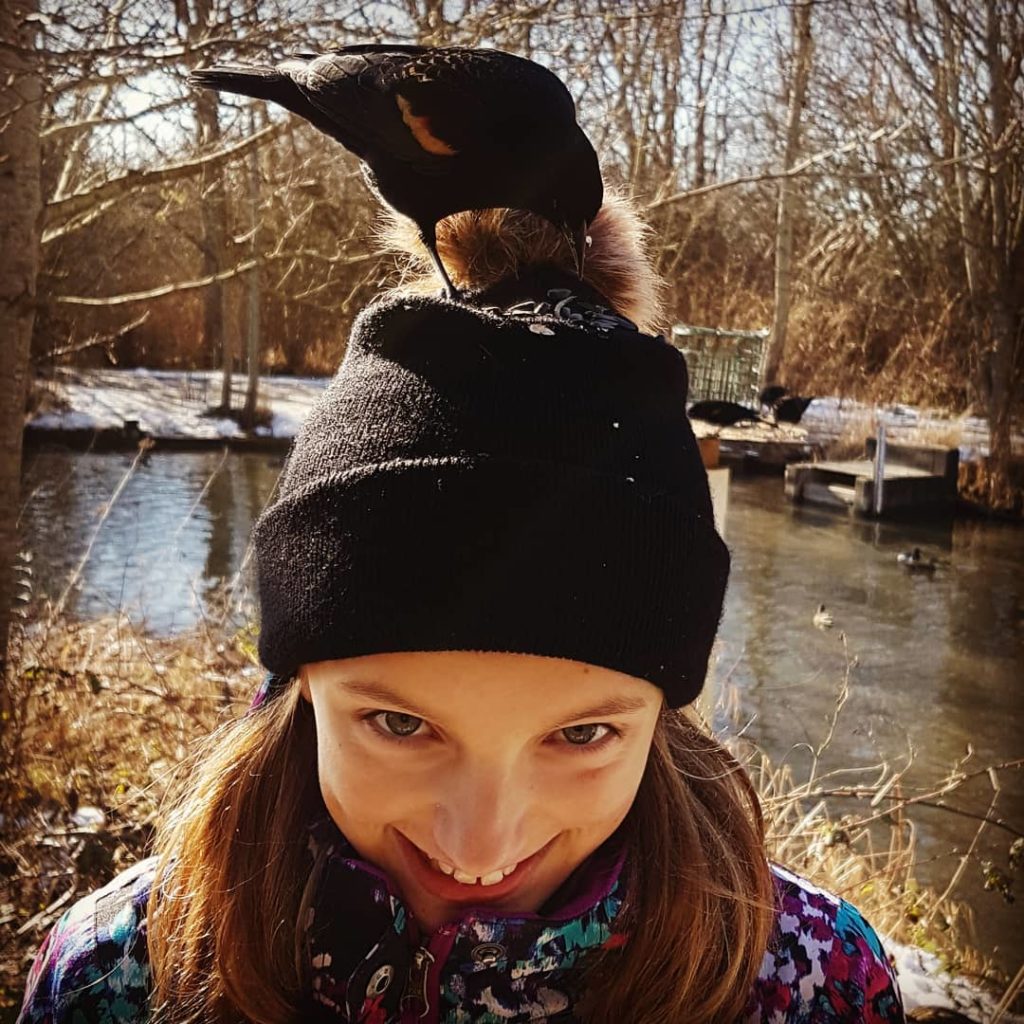 Reifel has re-opened just in time! Get up close and personal with all kinds of waddling and flying fowl at this jewel of a bird sanctuary on Westham Island. Pick up some seeds on-site and feed the birdies, just beware of the overly friendly sandhill cranes. A steal at $3 for kids and $5 for adults. Pro tip: Bring binoculars and a thermos of hot chocolate for the warming hut.
Online events at the Vancouver Public Library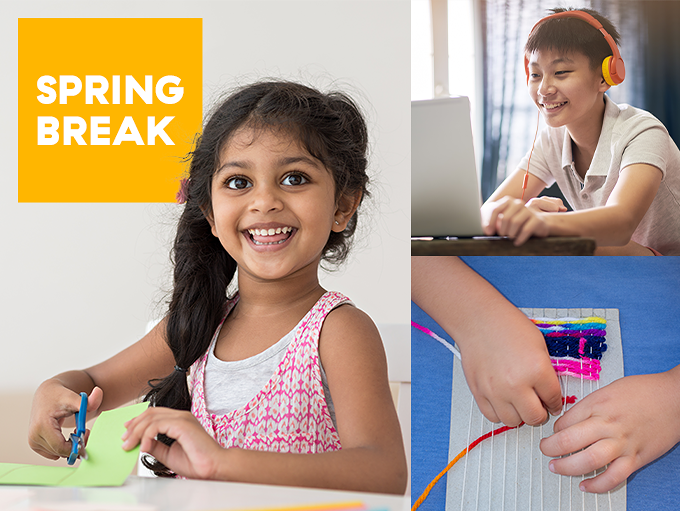 The VPL has some wonderful online workshops for kids this Break including Storytelling with Kung Jaadee, Looming for Kids, Harry Potter on Zoom, Tinfoil Creations, dress-up Family Storytime for the 0-5 set, an Intro to D&D, and more!
The Gulf of Georgia Cannery
Ongoing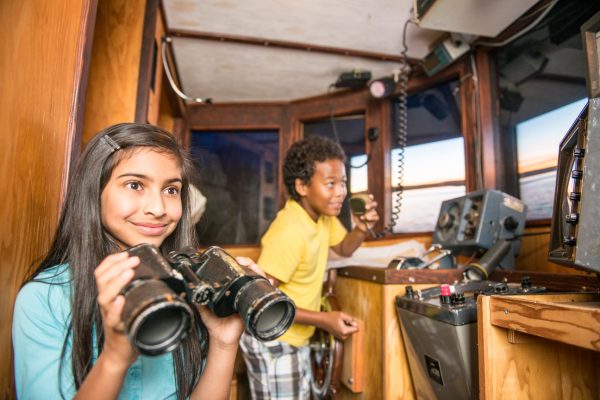 Take a self-guided tour of the historic Fraser River cannery complete with fascinating fish tales, photographs, recordings and fun interactive displays. Junior history buffs will love this true to life industrial museum with lots of kid-friendly installations.
Crafts at Granville Island's Kids Market *Free*
March 15 – 29 2021 Vancouver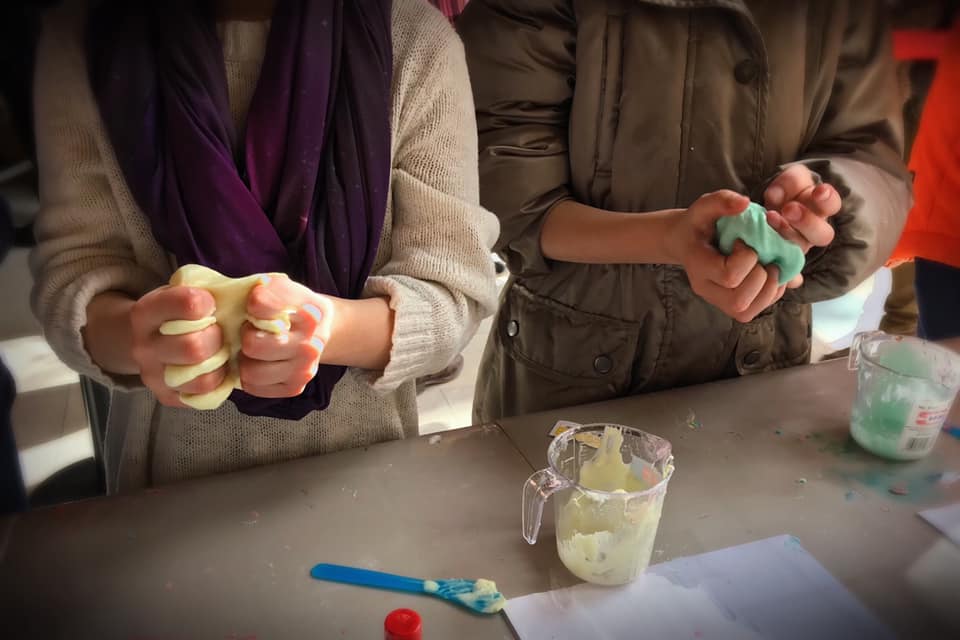 Free crafts for kids including a DIY backdrop photo booth, monster piñata-making, printmaking, lantern making and watercolours. When you're done, escape to the duck pond, check out the nearby crystal shop venture over to the market for some tasty treats at the Granville Island market.
Burnaby Village Museum *Free*
March 15-26 2021 Burnaby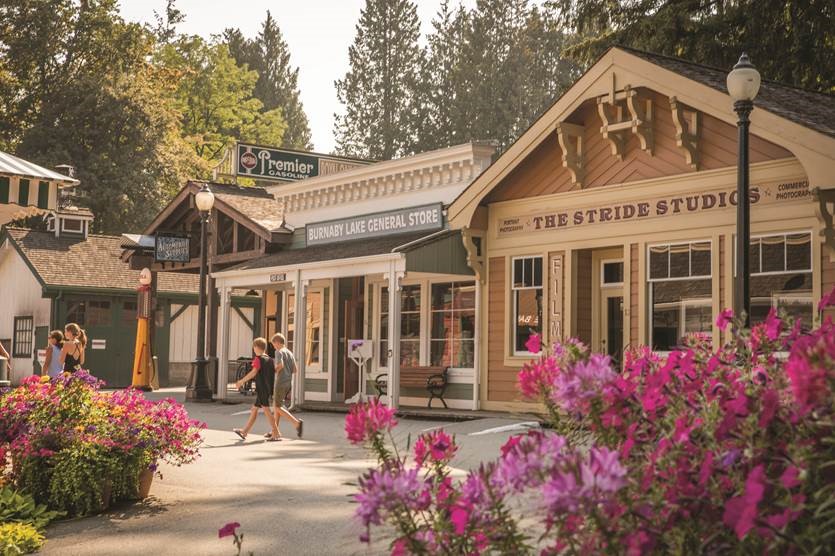 Newly reopened! Free entry for everyone over the break. Wander the fascinating heritage village that has something for everyone, hammer and bang at the Blacksmith shop, talk to the teacher in the one-room schoolhouse, watch a silent movie, explore the restored Interurban tram.
>> Spring Break at Burnaby Village Museum
HR MacMillan Space Centre
March 13-15 & 20-22 2021, Vancouver
Preview in new tab(opens in a new tab)
Set off your own rocket at the Space Centre! In this one-hour Rocket Launch program, families have 30 minutes to explore the exhibits in the Cosmic Courtyard Gallery and learn about the different types of rockets used in space exploration, and a final 30 minutes to build and launch a pop-bottle rocket.
>>Rocket Launch at the Space Centre
Storytime Saturdays at the Vancouver Maritime Museum
March 13, 20 & 27, 2021 (online)
Sit back an enjoy a free virtual storytime on Saturdays on Zoom for kids ages four and up. Intern Nikki Hashemian will read Kevin Kurtz's A Day in the Deep (March 13), Sheryl McFarlane's Jessie's Island (March 20), and Anne Wenderhoff's Sea Otters (March 27).
Spring Break at the Gallery *Free*
March 15-19 Vancouver (online)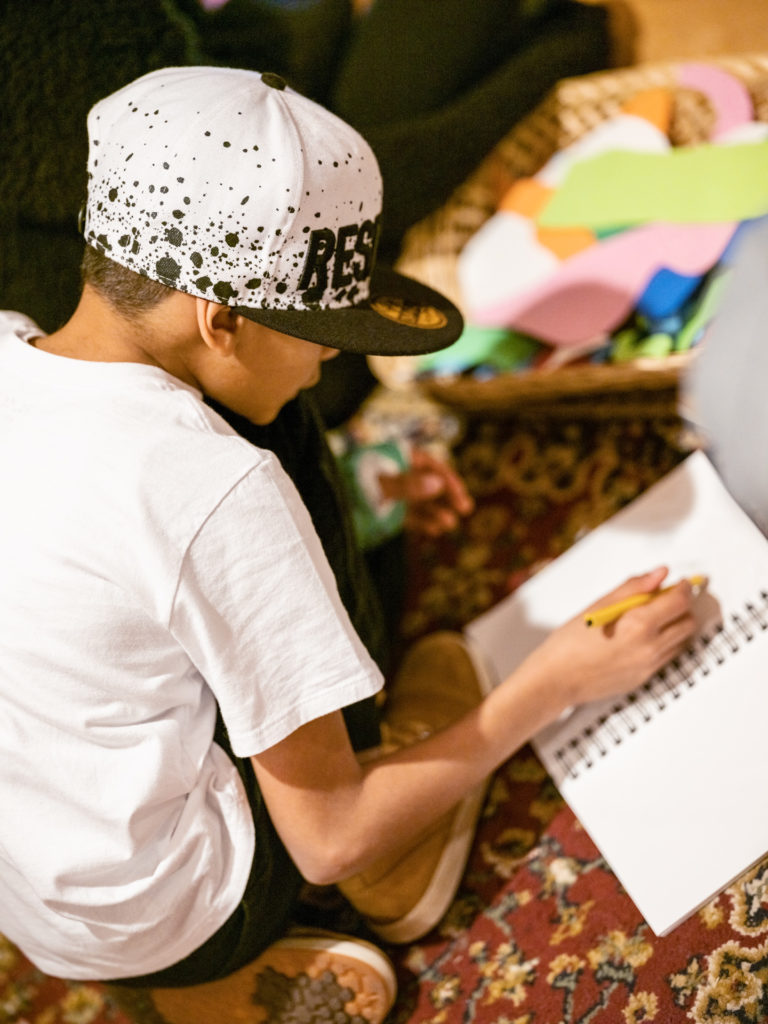 Through FREE daily online artmaking sessions, young artists will consider the many ways that we can express our ideas, identities and stories through the real, imagined and dream-worthy themes of Underwater, Underground, Playspace, Outerspace and Intergalactic. All ages and abilities welcome.
>> Spring Break at the Gallery
VanDusen Gardens & Bloedel Conservatory
Check out the sprawling gardens at VanDusen where the kids can really roam around or head up to Queen Elizabeth Park and take in the view, the fountains and warm up inside the tropical clime of the Bloedel Conservatory, home to colourful exotic birds and tropical plants. PS: Check out the Guardians of the Garden: Bee Strong Challenge for ages 4-10.
Britannia Mine Museum, TerraLab
March 13- April 1 2021 Squamish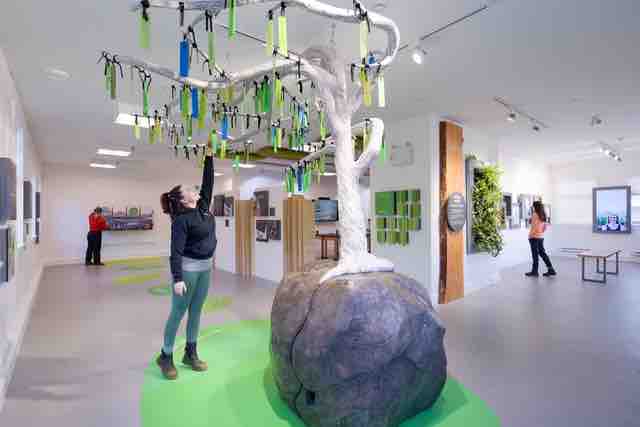 Check out TerraLab, the latest exhibit at BMM: Explore the story of human mineral exploration, from our earliest ancestors, through to the latest research in low-impact resource extraction. Check out the interpreter-led STEAM Mini Mud Monsters sessions where families or COVID-19 bubbles can learn about microorganisms in our freshwater ecosystems.
Science World, Arctic Voices
Open, with enhanced safety measures in place, 7 days a week.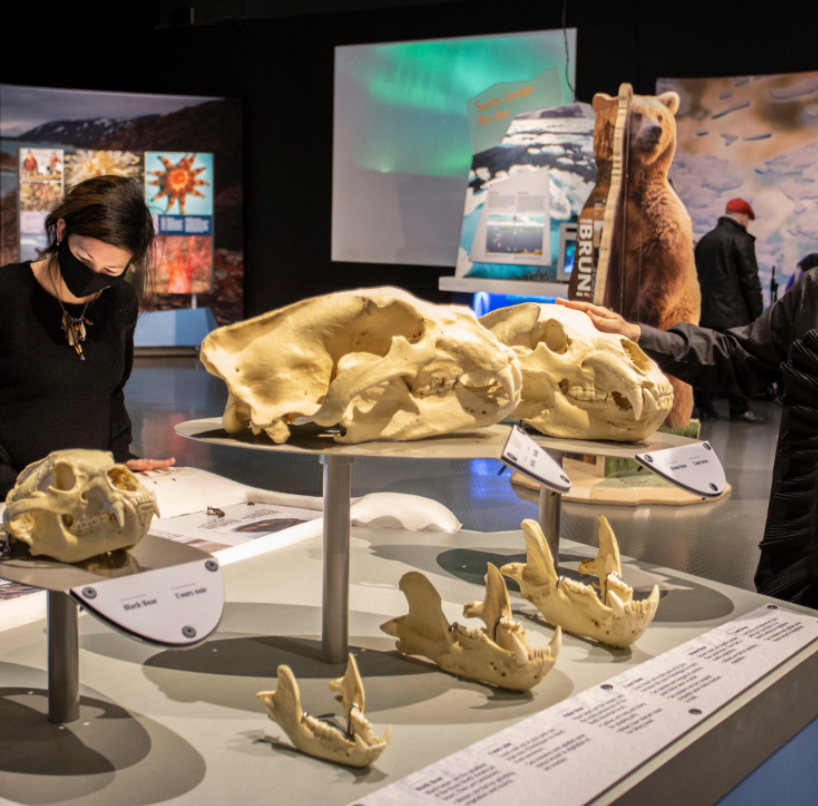 How do you compare in height to a Polar Bear, Brown Bear or Black Bear? Find out at the #ArcticVoices exhibition now on at Science World. Marvel at the sights and sounds of a tremendous, fragile region presented by RBC.
Fort Langley National Historic Site *Free*
March 15-30 2021, Langley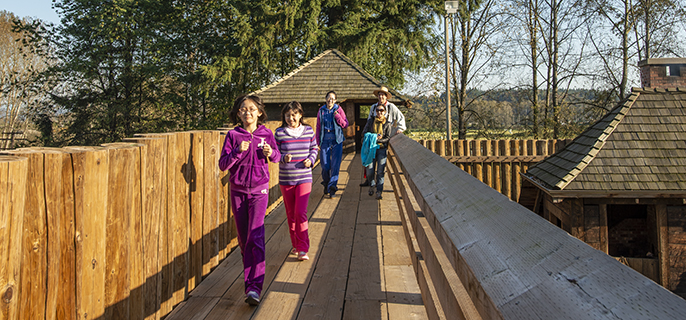 Explore the fort, check out a blacksmithing demo, pan for gold and be sure to check out the children's Play Area. Cap it off with a visit to the charming town of Fort Langley to visit the train stroll by the water or pick up a fancy ice cream. Free admission for kids and youth up to 17 years of age.
>> Fort Langley National Historic Site
The World of Kidtropolis
Children can use their imaginations to become firefighters, police officers, restaurant owners, teachers, stage performers and more when they explore this 18,000 sq ft interactive mini-city.
Visit the Farm!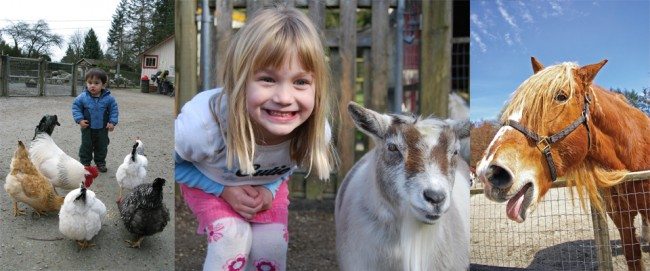 Nothing says Spring quite like getting up close and personal with baby chicks, goats and ducklings. MapleWood Farm in North Van makes for a charming outing as does Aldor Acres in Fort Langley.
Steveston Village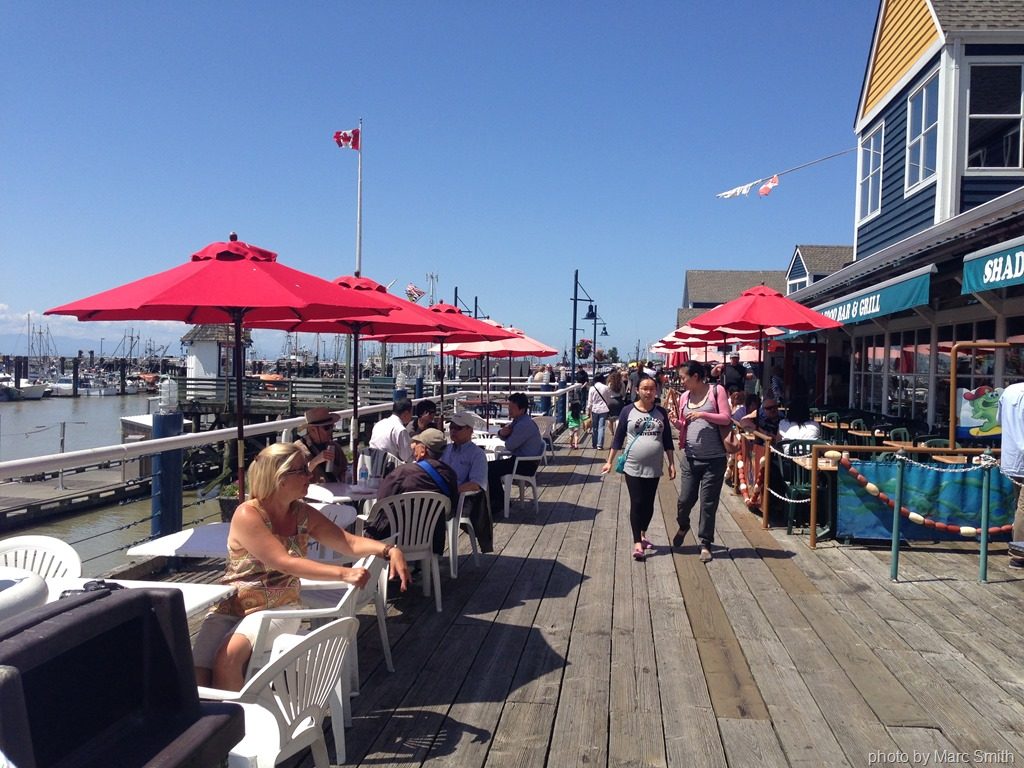 Steveston Village is a family paradise. There's a wonderful playground for little ones, the Interurban tram (see below) as well as a series of great beaches at Garry Point Park. Plus there's Pajo's for lunch as well as loads of cafes and ice cream shops. Check out the boats, kick the ball around, ride bikes or visit the Gulf of Georgia Cannery.
Harriet Fancott
Harriet Fancott is the Editor and Social Media Manager for Vancouver Mom. She has over 20 years experience in the arts, tech and mom-based blogging arenas. She lives in East Vancouver with her husband and son where they enjoy exploring all that Vancouver has to offer from festivals and events to playgrounds and beaches to sushi and ice cream (although not together).